A 'Mindblowing' 80-Square-Foot Museum of Random Junk
For the third summer in a row, Mmuseumm is showcasing items both banal and extraordinary in a lower-Manhattan freight elevator.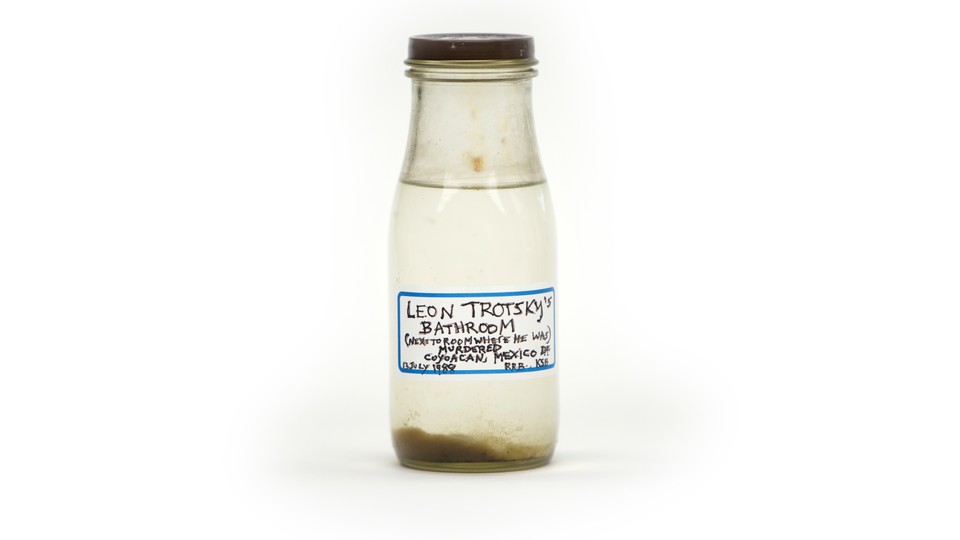 Labyrinthine museums like MoMA and The Met are incredible, but they have a drawback: walking from one gallery to the next is as exhausting as a round of golf. Which is part of why it's so refreshing to come acrossMmuseumm, a stimulating, low-exertion alternative where viewing myriad attractions at one time is as easy as turning your head to the left or right 90 degrees.
Mmuseumm, which opened its door this past weekend for a third consecutive summer season, is an independent exhibit space that preserves the often overlooked, unseen, or forgotten treasures of extraordinary, everyday stuff. Founded by Alex Kalman, Benny Safdie, and Josh Safdie, it's housed in an unused, lower Manhattan freight elevator—an 80-square-foot space—and neatly filled with a curated mass of eccentric and vernacular objects. Admission is free.
"When curating this season we agreed upon one simple rule," Kalman says. "If upon discovering a potential collection, it does not completely and utterly blow our minds, we don't even consider it."
The curators boast of 20 new exhibits with wildly disparate themes: broad topics ranging from North Korea to mental illness, specific genres from Matisse's garden moss to an all-in-one toaster-oven-grill-coffee-maker, from historical dirt to New Dehli mosquitos, from Saddam Hussein's watches and knife to plastic spoons and "censored" Saudi Arabian pool toys—all neatly labeled and packed on narrow shelves. Each object is contributed by a quirky collector. For example, Santiago Stelley offered up the aforementioned taboo pool toys, Ken Brecher assembled water and dirt, and David Guttenfelder has a cache of North Korean souvenirs. Other collectors include RadioLab, industrial designer Tucker Viemeister, and Alex Kalman's mom, artist and illustrator Maira Kalman.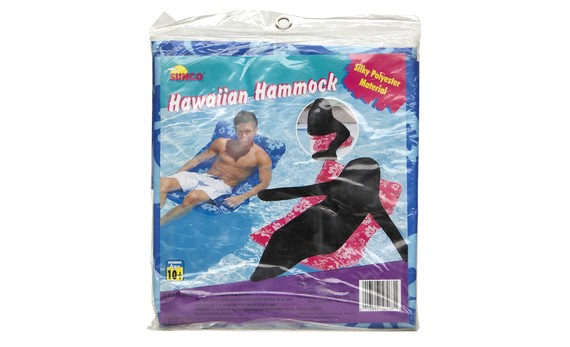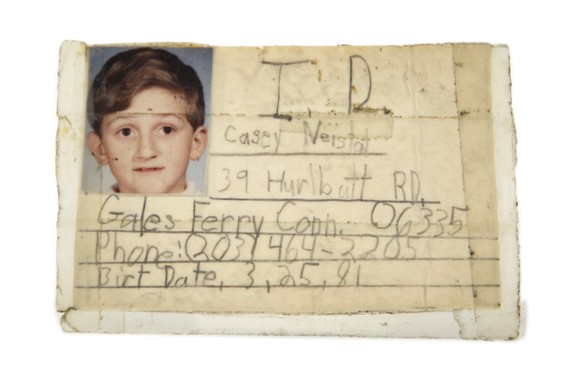 The three founders select all the artifacts. "They come upon us and we come upon them in many different ways," Kalman says. "Sometimes we seek and sometimes people bring them to our attention, which is the best because it is easier for us." There's even an email address for ideas: submissions@mmuseumm.com. The house rules that apply to Mmuseumm curating are: No art. No sentimentality. The object(s) must tell a story and reveal something about "how we think and the way we live."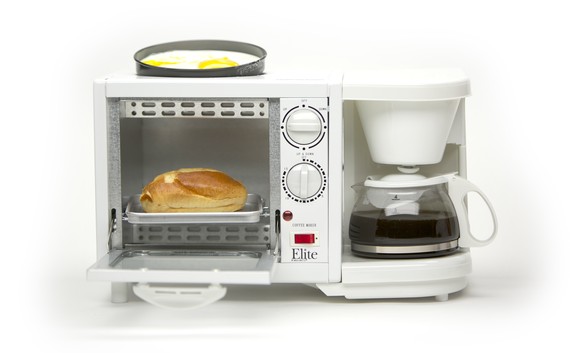 While the collected objects certainly have significance to collectors' own lives, "that does not mean that that is why they are important," Kalman says. One of these unique collections is from the late pornographer Al Goldstein, hoarder of expensive watches and gadgets, who died penniless late last year. "Going to Al's last storage unit was one of the most extraordinary experiences," Kalman says. "It was like opening up an emperor's tomb that had already been ransacked. … What was left was no one cared about, but what we, in turn, thought was perhaps some of the most revealing of his personality."
There have been other mini-museums in storefronts and public spaces for years, but Mmuseumm's critical mass is designed, says Kalman, to make his audience "look around and see inspiring and crazy things that cause curiosity and make our heads hot." All that in just 80 square feet.