The Atlantic on Jeopardy
Answers and questions from the magazine's 157 years of publishing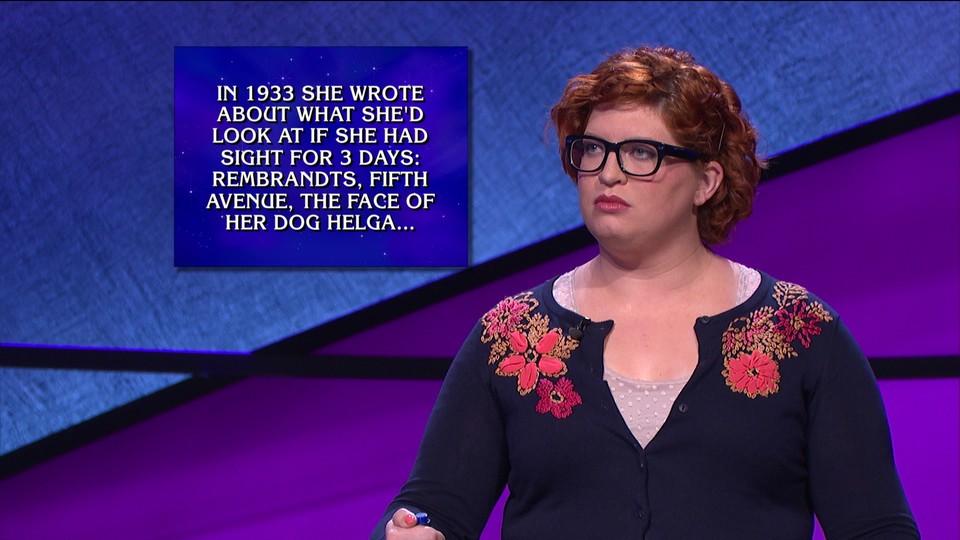 After 157 years, The Atlantic has finally gotten some recognition: as a category on Jeopardy. On Monday night, the game show drew five clues from notable stories in the magazine's archive.
Here are the answers and the questions, with links to the relevant articles.
For $400 ...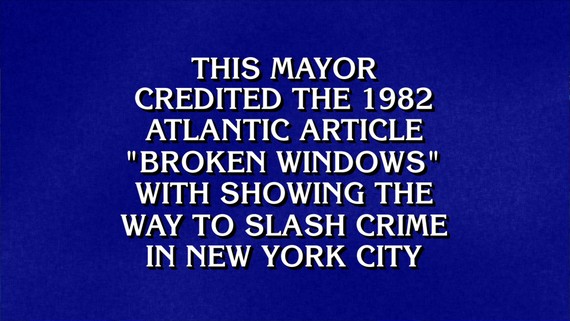 ... who is Rudy Giuliani? (Or just "Giuliani," per contestant Simone Chavoor.)
Read: "Broken Windows," by George L. Kelling and James Q. Wilson
For $800 ... the Daily Double! ...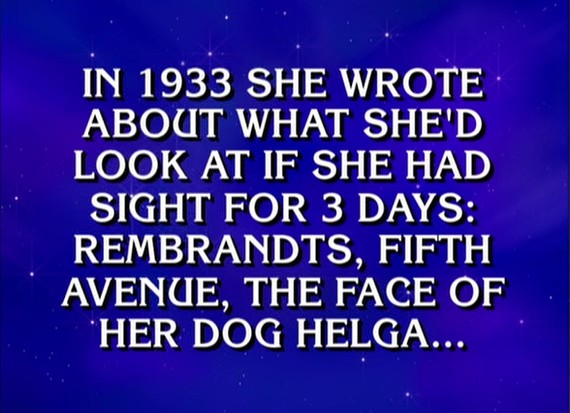 ... who is Helen Keller? (Chavoor correctly bet $2200 on this one.)
Read: "Three Days to See," by Helen Keller
For $1200 ...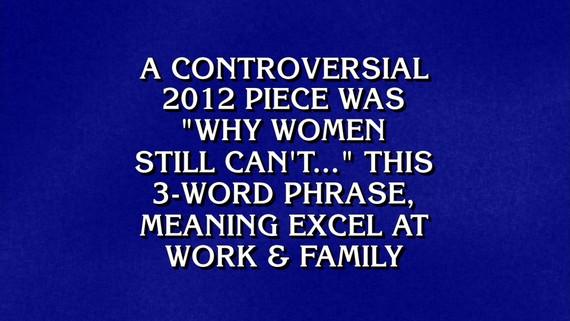 ... what is, "Have it all?" (Julia Collins, continuing her streak as Jeopardy!'s third-most-winning player ever, buzzed in and got this one right.)
Read: "Why Women Still Can't Have It All" by Anne-Marie Slaughter
For $1600 ...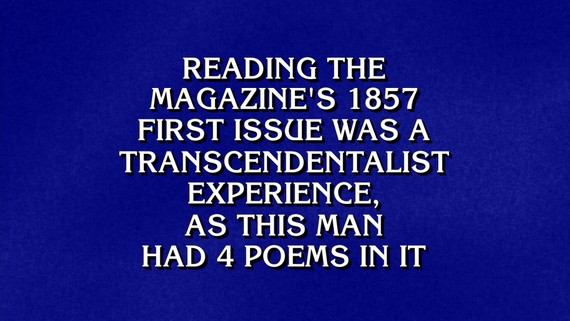 ... who is, Ralph Waldo Emerson? ("Emerson?" said Collins, after some hesitation.)
Read: "Brahma," "The Rommany Girl," "The Chartist's Complaint," and "Days" by Ralph Waldo Emerson
For $2000 ...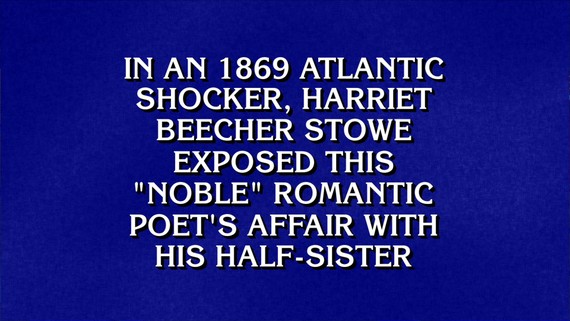 ... who is Lord Byron? (Chavoor incorrectly guessed "Tennyson," but Collins buzzed in with the right answer.)
Read: "The True Story of Lady Byron's Life" by Harriet Beecher Stowe