50 Cent's Advice, Snowden's TV: The Week's Best Pop-Culture Writing
The most intriguing articles about entertainment we've come across in the past seven days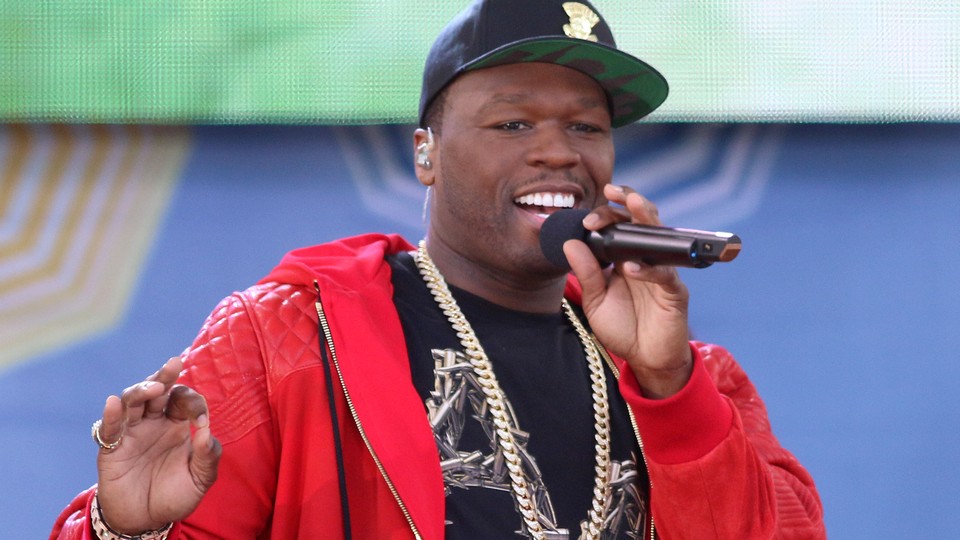 Click the links in the article titles to read the full pieces, and let us know what we've missed:
Maya Angelou: A Titan Who Lived as Though There Was No Tomorrow
Gary Younge | The Guardian
With her passing, America has not just lost a talented Renaissance woman and gifted raconteur. It has lost a connection to its recent past that had helped it make sense of its present.
Faking Cultural Literacy
Karl Taro Greenfield | The New York Times
"It's never been so easy to pretend to know so much without actually knowing anything."
Mad Men, Season 7, "Waterloo": She's an Astronaut
Phillip Maciak | Los Angeles Review of Books
"As a number of people have said on Twitter, this would've been a fine series finale, and, were this Lost, it would be. But it's not, and the rise of McCann means that the show has something else on its mind—it's time to talk about the island."
50 Cent Is My Life Coach
Zach Baron | GQ
"I'd come to hold up a mirror, get 50 Cent to talk about himself, his dreams, his fears, his regrets. Except here he was—enthusiastically inquiring about my dreams, my fears, my regrets—holding up the mirror first."
Binge-Watching Picks for Edward Snowden
James Poniewozik | Time
"It was, ironically, a more sophisticated framing of the surveillance issue than the one NBC gave its own interview, as it invited viewers to make black-and-white judgments with tweets hashtagged #patriot or #traitor. The Good Wife, on the other hand, challenged its viewers' certainty, asking them whether #patriot or #traitor depends which side of the webcam you're on. Edward Snowden, you might want to add it to your queue."
What's Behind the Unprecedented Run of Female Jeopardy! Winners?
Steve Friess | Vulture
"Of the 63 people who have won more than $100,000 in the 30-year run of the show, only ten are women — and four of them did it either this season or last."
Beyoncé's Second Skin​
Natalia Cercire | Works Cited 
"The ['Pretty Hurts'] video continuously cuts between before, during, and after the fictive pageant: the hours of self-crafting, the show itself, during which a losing Beyoncé has to smile and clap convincingly as another woman is crowned, the bitter aftermath. The cuts show that this is not a simple sequence of before, during, and after; preparation is always ongoing, evaluation is always ongoing, self-loathing is always ongoing."
Comic Book Movies and the Lost Art of the Ending
Ryan Britt | The Awl
"It's said that no one in science fiction stays dead; this is only truer in comic books, where it appears that no one can even catch a nap. But the nagging question here is: does this mode of storytelling work in the movies?"
Game of Thrones Should Change the Way We Think About Great Television
Jack Hamilton | Slate
"If The Wire is important for what it tells us about urban America and social institutions and the moral failures of late capitalism, Game of Thrones is important for what it doesn't tell us about any of these things."