Bye Bye, Barbara: The Week's Best Pop-Culture Writing
The most intriguing articles about entertainment we've come across in the past seven days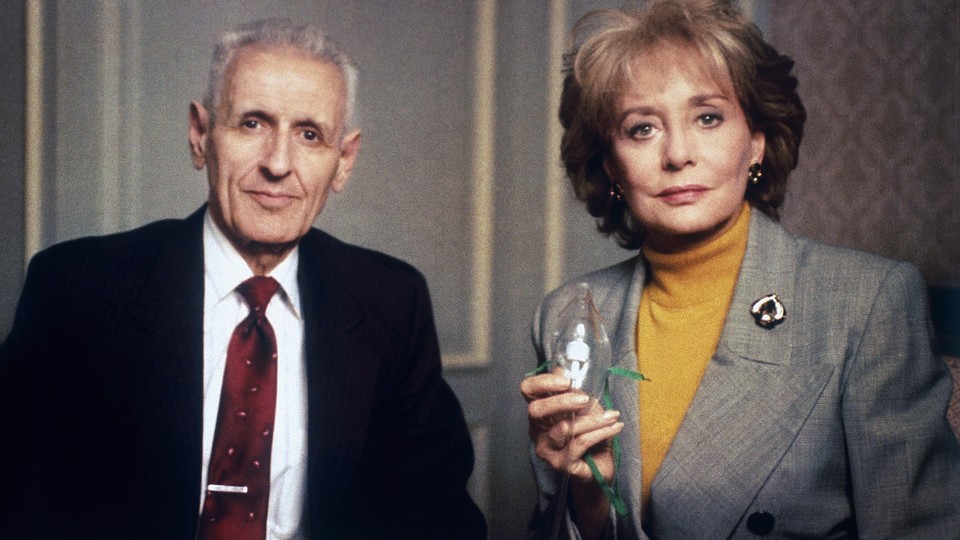 Click the links in the article titles to read the full pieces, and let us know what we've missed:
As Barbara Walters Retires, the Big TV Interview Signs Off, Too
Jonathan Mahler | The New York Times
"As the sun sets on Ms. Walters's career, it is also setting on the form of television news she perfected and personified: the intimate sit-down with a world leader, the weepy celebrity confessional, the jailhouse interview — the 'big get.'"
How Thomas Piketty Explains American Sports
Kevin Lincoln | Pacific Standard
"The NBA's age limit, and its almost certain increase to 20 years old, will only help the NCAA try to secure its footing as the destination for the most talented basketball and football players. College sports may finally seem set to change, but the pros have played a big part in making sure they never did."
Louie's Manic Bossy Nightmare Girls
Heather Havrilesky | Salon
"Rather than peppy and inspiring, the Manic Bossy Nightmare Girl is forceful, neurotic and sometimes downright scary. She knows exactly what she wants, and she's not afraid to make an unceremonious lurch for it, even if a few innocent men are emasculated or eviscerated along the way."
Memories of a Bette Midler Message Board Childhood
Jess Kimball Leslie | The Hairpin
"'Jess is the only one around here with any integrity!!! It's so easy for us to forget what being on the Bette Midler Fan Message Board is all about!!!!!!' wrote in a board member who identified as SpinninDelores41. I didn't ever ask for specifics about my friends' lives (age, occupation, length of incarceration), but after 200 emails or so I was beginning to suspect that I had a pen pal who was actually born in 1941."
Channing Tatum Will Play Gambit, Who Is Not That Terrible of a Superhero
Molly Lambert | Grantland
"Sure, he could be considered kind of a David Blaine with the cards (STREET MAGIC!), but I think of Gambit more as an Indiana Jones type. He is Wolverine's chief rival in humorous quips, and his 'mon chers' are way less annoying than Wolverine's 'bubs.'"
Drag Wueen? Transgender? Conchita's an Ambassador and That's What Matters
Paris Lees | The Guardian
"Write Conchita's victory off as novelty nonsense if you like, but you'll be sniffing at the millions of people now finding inspiration in her Eurovision ashes."
By Treading Lightly, the New Godzilla Stomps on the Modern Blockbuster
Richard Rushfield | Yahoo Movies
"The new Godzilla sends a pointed message to Hollywood—and audiences—that CGI destructo-porn has not just dehumanized the summer moviegoing experience, but made it a lot less fun in the process."
How to DJ Your Own Wedding
Evan Minsker | Pitchfork
"And remember: You're celebrating a partnership, so your wedding music is a democracy. Talk to the person you love, and if they say, 'There's no fucking way we're playing Frankie Smith's 'Double Dutch Bus' at our reception,' you have to begrudgingly respect that wish."
The Half-Century Anniversary of Dr. Strangelove
David Denby | The New Yorker
"It's part of the fiendish malice of the movie that we find ourselves, with a queasy stomach, rooting for the men to complete their mission. Such is the power of movie narrative! Our boys! Doing their job, sacrificing themselves, gamely steering the plane in the right direction even after it's been partially incapacitated by a Soviet missile. In effect, we wind up satirizing ourselves."