Cannes: An Uninspiring Palme d'Or, but a Fascinating Third-Place Tie
The three-hour Turkish epic Winter Sleep took the top honors, but the Jury Prize was split between the film festival's oldest and youngest directors—both iconoclasts.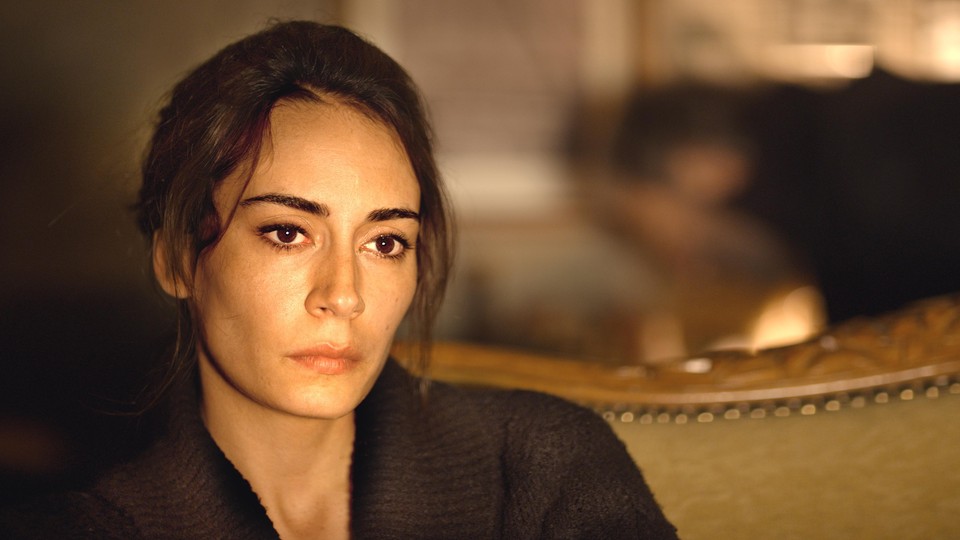 The 67th Cannes Film Festival came to a close Saturday night, with Nuri Bilge Ceylan's three-hour-plus Turkish drama Winter Sleep taking home the top Palme d'Or prize.
Revolving around a wealthy rural hotel owner and his complicated relationships with his wife and sister, the film is a visually assured, fitfully spellbinding work that to my eye never achieves the grandeur it seems to be aiming for. Ceylan (who won the second-place Grand Prize here in 2011 for his magisterial Once Upon a Time in Anatolia) dedicated his award to the young people of Turkey, "especially those who lost their lives" in the civil unrest that continues to grip the country.
The choice of Winter Sleep, the second Turkish film to snag the Palme d'Or (the first was Yol in 1982), drew modest applause from the press, but nothing close to the thunderous cheers that greeted last year's winner, Abdellatif Kechiche's Blue is the Warmest Color.
The same was true for the other picks announced by jury president Jane Campion. The Grand Prize was handed to young Italian filmmaker Alice Rohrwacher (one of two women in competition), for her lovely coming-of-age film The Wonders. The story of a family of honey farmers and, especially, the quiet desires and resentments of the preteen protagonist, the movie has a refreshingly delicate touch, but feels a bit small for the honor it was granted.
The third-place Jury Prize was a bit more exciting: a tie between the youngest and oldest filmmakers in competition, Xavier Dolan and Jean-Luc Godard. Godard, predictably, was not present to accept the award—his first-ever at Cannes—for his exuberant 3D experiment Goodbye to Language. Dolan, whose ferocious, moving mother-son dramedy Mommy had been considered a top contender for the Palme d'Or, paid tearful tribute to Campion, singling out her film The Piano (itself a Palme d'Or winner in 1993) as particularly inspiring.
One of the jury's more surprising picks was Bennett Miller as Best Director for his restrained fact-based wrestling drama Foxcatcher. Championed by the US press, that film, along with its trio of leading men—Steve Carell, Channing Tatum and Mark Ruffalo—is now considered an early Oscar frontrunner.
Many had cited Carell as a possibility for Best Actor here. But the prize went to Timothy Spall for his portrayal of English Romantic artist J.M.W. Turner in Mike Leigh's biopic Mr. Turner. In the night's most rambling speech, the British actor profusely thanked his director, with whom he has collaborated on several occasions (in films like 1996 Palme d'Or winner Secrets & Lies).
An absent Julianne Moore was named Best Actress for her frequently hilarious, no-holds-barred performance as a neurotic aging screen diva in David Cronenberg's Maps to the Stars. Moore beat out a crowded field of potential rivals, including Marion Cotillard (Two Days, One Night), Anne Dorval (Mommy), Hilary Swank (The Homesman), and Juliette Binoche and Kristen Stewart (Clouds of Sils Maria).
Meanwhile, the Best Screenplay award was given to Andrey Zvyagintsev and Oleg Negin for Leviathan, a dark Russian satire about corruption and religion.
Two critical favorites, the Dardenne brothers' social drama Two Days, One Night (solid, though far from their best) and Abderrahmane Sissako's terrific Timbuktu, a portrait of a Malian community reeling after the arrival of jihadists, went home empty-handed.
There had also been speculation that two of the more divisive selections, Naomi Kawase's lyrical tone poem Still the Water and Olivier Assayas's tricky, splendidly acted Clouds of Sils Maria, could find favor with Campion's jury—but neither ended up doing so.
It was an acceptable, but mostly uninspiring set of prizes for an acceptable, but mostly uninspiring competition. Some insist that every other year at Cannes brings a top-notch line-up of films (indeed, 2011 and 2013 were strong)—in which case, I say: bring on 2015.
---
A version of this post appeared on France 24, an Atlantic partner site.