1book140 Continues Middlemarch in May
This month, read and discuss along as our Twitter book club tackles the rest of George Eliot's 19th-century provincial novel.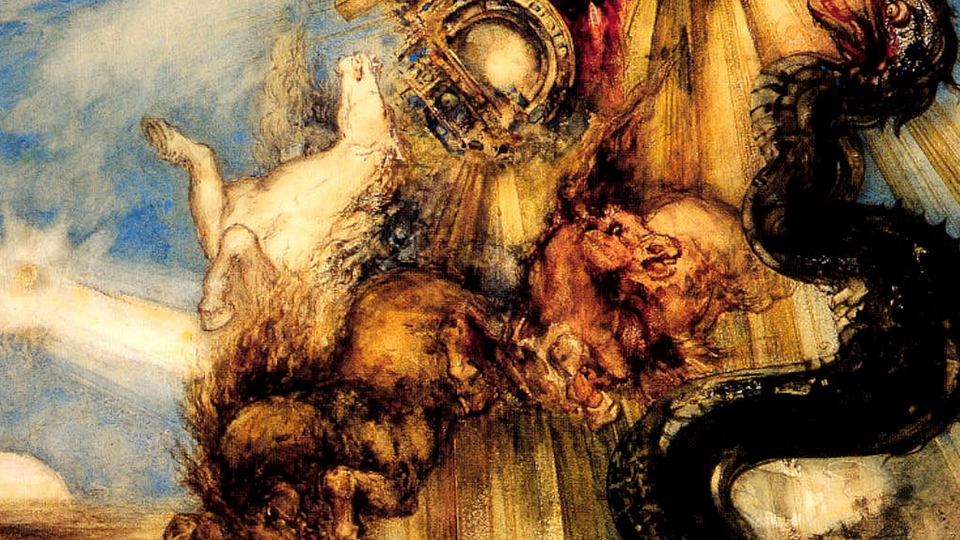 "Your horses of the Sun," he said,
"And first-rate whip Apollo!
Whate'er they be, I'll eat my head,
But I will beat them hollow."

—Middlemarch, Book III,by George Eliot
After a great first month reading Middlemarch by George Eliot, our Twitter Book Club has overwhelmingly voted to continue through the end of May. This month will also feature a series of live Twitter parties. We're excited about upcoming conversations with My Life in Middlemarch author Rebecca Mead and Middlemarch for Book Clubs creator Rohan Maitzen.
Nearly everyone in
Middlemarch
seems desperately in need of honest feedback: a mentor, counselor, accountant, or at least a decent advice column. Chapter 23, "Waiting For Death," opens with a reference to Apollo's ill-fated son
Phaethon
. With a title like that, it's hard to imagine that MiddleMarch will turn out well for Fred Vincy, who is rather more free on his summer holidays than his bank account permits.
All month, readers on Twitter have shared a wonderful trade in Eliot's exquisite one-liners. Here are some of the best:
"There had risen before her the girl's vision of a possible future for herself to which she looked forward with trembling hope, and she wanted to wander on in that visionary future without interruption." (shared by

Lor

)
Reading Schedule for Middlemarch
Share favorite quotes, take selfies with your dramatis personae, ask questions, and read along at 
@1book140
, our Twitter book club. Our hashtag 
#1book140
 is a great place to share about what else you're reading.
Our current pace, one chapter per day (the rough equivalent of two short op-eds each day), will take us well into Book V of the novel.
To join the conversation on Middlemarch, follow us at 
@1book140
 and tweet to 
join the conversation
 so we know that you're reading along. To avoid spoilers, we spread the conversation across one hashtag per week. Click on each hashtag to see the conversation at that point in the book. Since many readers have our hashtags pre-set on their phones, we're going to use our usual monthly hashtags.