The New Star Wars Cast Has Only 1 Woman Who Isn't Princess Leia
Little is known about newcomer Daisy Ridley, but today's news hints that Episode VII may not do much to improve the old films' famous gender gap.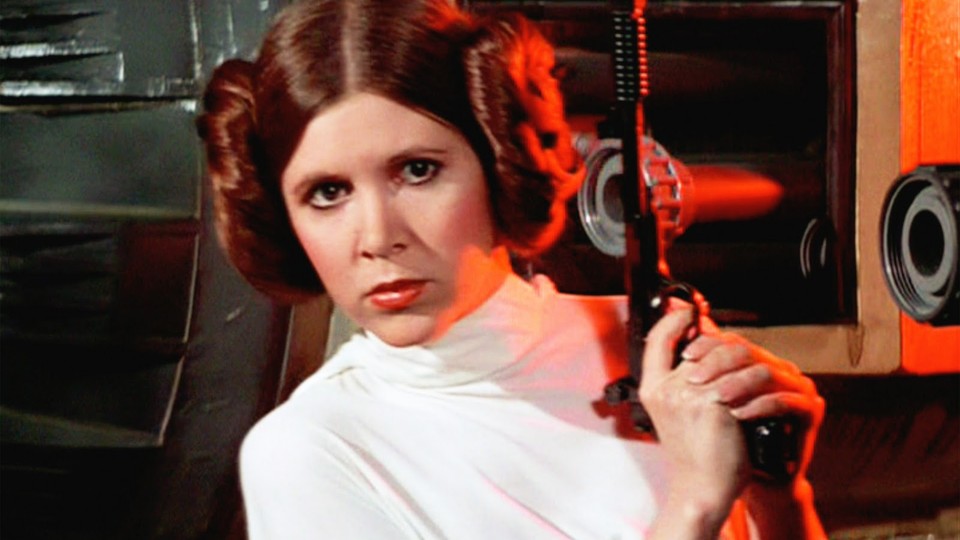 Today, director J.J. Abrams's team revealed who would be on the cast of his forthcoming Star Wars: Episode VII. It's a mix of ...
Buzzed-about young actors like Oscar Isaac (Inside Llewyn Davis), Adam Driver (Girls), and John Boyega (Attack the Block)
Veteran character actors like Andy Serkis (Lord of the Rings, Rise of the Planet of the Apes), Max von Sydow (an Oscar nominee for Pelle the Conqueror and Extremely Loud & Incredibly Close), and Domhnall Gleeson (an experienced stage performer who portrayed Bill Weasley in the Harry Potter movies)
Returning Star Wars cast members: Mark Hamill (Luke Skywalker), Harrison Ford (Han Solo), Carrie Fisher (Leia Organa Solo), Peter Mayhew (Chewbacca), Kenny Baker (R2-D2), and Anthony Daniels (C-3PO)
Plus: One person who's basically an unknown—Daisy Ridley. She has had a few relatively small TV parts, and Hollywood trade publication The Wrap writes that at this point, her age isn't public.
Ridley does have the distinction of being the one woman on the cast who isn't Carrie Fisher. In other words, Abrams's Star Wars sounds like it may keep with the franchise's tradition of spectacularly failing the Bechdel Test. Princess Leia was the only major female character in the original trilogy, and the prequels weren't much more egalitarian, though The Phantom Menace did feature both Natalie Portman and Keira Knightley (... playing Portman's body double). The Star Wars "extended universe," made up of novels and video-games and the like, has had more parity. For example, Han Solo and Leia's daughter, Jaina, features into many books as a swashbuckling Jedi.
Last year at Wired, Laura Hudson wrote that "there's no reason new Star Wars movies can't aspire to achieve what the Extended Universe already has: a world where the other half of the human race is not only visible to movie-goers of all genders and ages, but equally capable of astonishing and inspiring feats of heroism." With just two women in featured roles, that outcome seems a lot less likely now.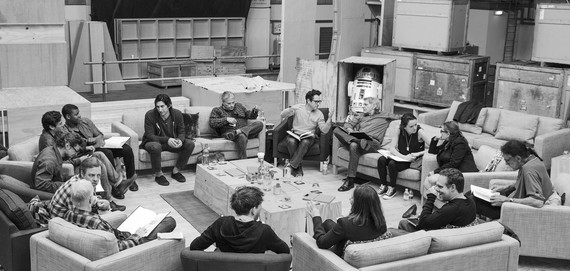 It's not out of the question, though. More actresses could be announced later, though today's StarWars.com post referred to the published names as "the" cast. Moreover, the kinds of roles, not just the number of roles, matter. Noah Berlatsky has argued here at The Atlantic that Star Wars could become more inclusive even without upping the actress count. (While we're on issues of representation: If the rumors are true about Boyega being the star of the film, he'd be Star Wars' first main protagonist of color.)
But it's still a little surprising Abrams would hire 11 guys and two girls to inhabit a galaxy far, far away. Sci-fi allows people to imagine any future they want—but for now, it appears, we're still imagining Smurf village.