Donald Sterling's Life Ban
Today the NBA took a determined stand against overt racism.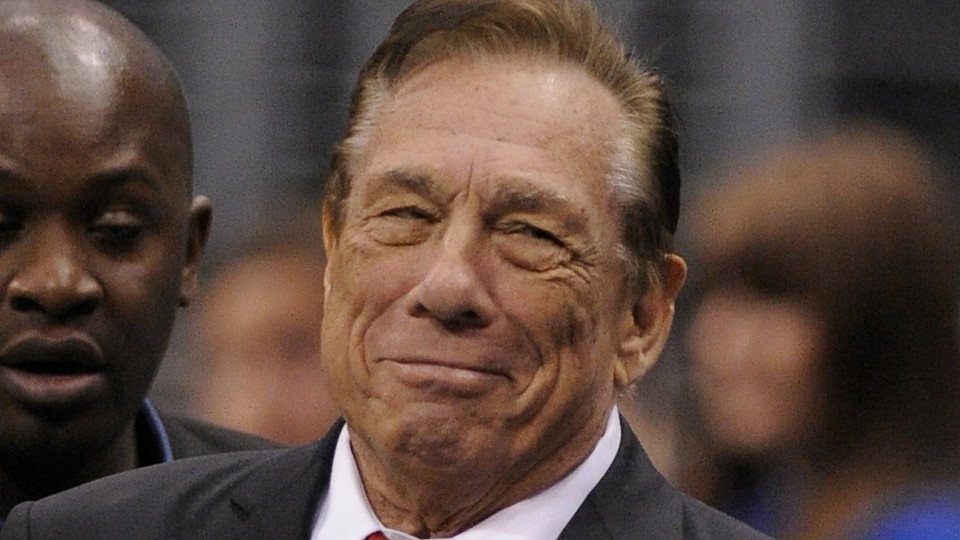 On Saturday, the NBA launched an investigation into chilling remarks attributed to Donald Sterling, outré owner of the Los Angeles Clippers since 1981. This afternoon, league commissioner Adam Silver announced that Sterling had therein admitted to making the comments, in which he told his girlfriend that he is bothered that her Instagrams include black people such as legendary Lakers point guard Magic Johnson.
Accordingly, Silver said Sterling is now banned for life from any affiliation with the NBA. Effective immediately, Sterling cannot attend any league activity, including meetings, practices, and games. He will also be fined $2.5 million, the maximum allowed by the organization.
Sterling's net financial worth is around $1.9 billion. He remains, at least for now, owner of the team.
"I will urge the board of governors to force a sale of the team," Silver said, "and do everything in my power to see that it happens." If three quarters of the owners of NBA teams vote accordingly, Sterling will have to sell. Based on early reactions, that is likely.
"I was hoping that [the recording] was fraudulent," Silver said today. The Clippers' president had said in a statement on Saturday, "Mr. Sterling is emphatic that what is reflected on that recording is not consistent with, nor does it reflect his views, beliefs, or feelings."
"We set about immediately investigating," Silver said, ultimately concluding that the voice in the recording is indeed Sterling's. The Clippers' statement today said the organization wholly agreed with Silver's handling of the situation, as did Dallas Mavericks' owner Mark Cuban, who over the weekend warned against sanctioning a person too strongly over comments made in private.
Silver said the private context of the comments is no longer relevant, as they are now public. "The views of Mr. Sterling are deeply offensive and harmful," said the visibly and admittedly distraught Silver. "They simply have no place in the NBA."
Johnson, Kareem Abdul-Jabbar, and many others among NBA royalty expressed their support for Silver's unambiguous reaction.
Despite making the strongest move in his immediate power against Sterling, Silver has also drawn criticism for not acting sooner to distance the 80-year-old real estate mogul from the NBA, given Sterling's surreal history of racist behavior—epitomized by the fortune he made on a low-income housing system predicated on racial quotas.
"I can't speak to past actions," Silver said. "When evidence was brought to the NBA, we acted." When the other team owners convene to consider Sterling's fate among them, Silver said, they will delve into Sterling's past.