Porn Stars and '90s Dads: The Week's Best Pop-Culture Writing
The most intriguing articles about entertainment we've come across in the past seven days
In the world of early-20th-century African-American music and people obsessed by it, who can appear from one angle like a clique of pale and misanthropic scholar-gatherers and from another like a sizable chunk of the human population, there exist no ghosts more vexing than a couple of women identified on three ultrarare records made in 1930 and '31 as Elvie Thomas and Geeshie Wiley. There are musicians as obscure as Wiley and Thomas, and musicians as great, but in none does the Venn diagram of greatness and lostness reveal such vast and bewildering co-extent. In the spring of 1930, in a damp and dimly lit studio, in a small Wisconsin village on the western shore of Lake Michigan, the duo recorded a batch of songs that for more than half a century have been numbered among the masterpieces of prewar American music, in particular two, Elvie's "Motherless Child Blues" and Geeshie's "Last Kind Words Blues," twin Alps of their tiny oeuvre, inspiring essays and novels and films and cover versions, a classical arrangement.

Yet despite more than 50 years of researchers' efforts to learn who the two women were or where they came from, we have remained ignorant of even their legal names. The sketchy memories of one or two ancient Mississippians, gathered many decades ago, seemed to point to the southern half of that state, yet none led to anything solid. A few people thought they heard hints of Louisiana or Texas in the guitar playing or in the pronunciation of a lyric. We know that the word "Geechee," with a c, can refer to a person born into the heavily African-inflected Gullah culture centered on the coastal islands off Georgia and the Carolinas. But nothing turned up there either. Or anywhere. 
---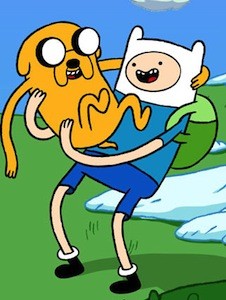 Certain works of art signify "impeccable taste." For example, the Bellini St. Francis in Ecstasy is one of the fanciest, most valuable, most important paintings in the world. To love this painting is not only intellectually unimpeachable: Your love for it will also serve as a signifier of taste and sensitivity. Say that this is your favorite painting and even the snobbiest person in the world will sigh knowingly, in the way he might when you say that you admire Beethoven's late quartets or confess, or brag, that your favorite poet is Rilke. But in its message, the Bellini St. Francis almost exactly resembles Adventure Time.

Adventure Time, it is true, is a cable network cartoon principally intended for boys age 6 to eleven, and the Bellini St. Francis is a religious painting from A.D. 1480, worth about one kazillion dollars, and hanging in what was once Henry Clay Frick's living room in New York City at Fifth Avenue and 70th Street. Even so, the detachment of Bellini's Saint Francis from earthly concerns, his evident regard for all living creatures as worthy of love, attention and respect, the cute creatures and little details hidden all around, the beauty and sadness and solitude in it, and the mixture of self-awareness, awe, doubt, affection, kindness, humor and dread in which he confronts the world and the mysteries that may lie beyond it are all very reminiscent of the work of Pen Ward, Pat McHale, Adam Muto, and the many artists and performers who have contributed to Adventure Time, a work likewise loved by millions, a very substantial proportion of whom are not boys age 6 to eleven.

 
---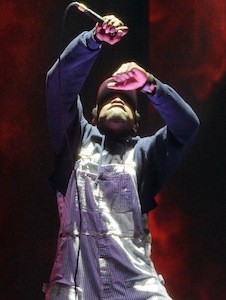 Onstage, it looked like Andre was trying to remember why he agreed to this. He'd been asking to get his monitors turned up — which you'll recognize as the kiss of death if you go to enough shows. He asked us if we were still alive. The banter was cold, Big Boi delivering the traditional exhortations for crowd participation after every limp note from Andre. It was painfully obvious that this was only ever going to end one way, with "Hey Ya," the tiny slice of OutKast's catalog that has, for most of the people who will be in front of Andre and Big Boi all summer, eclipsed all the other ambiguous, delirious, human songs.

Every song they performed reignited my memories of all of them. They did "Skew It on the Bar-B" and my first thought was the cassette tape I used to stare at, locked in my bedroom, before I got my driver's license. "How did they get George Clinton?" I would think. They did "Spottieottie" and I saw smiles on the faces of my ex and his friends, who used to busk in Times Square and would drop into that song (just trombone, bass, snare) when I walked up, half because it was my favorite, half as a middle finger to the tourists. Being that happy at the expense of the people who made those songs hurt my heart. The feelings were right, but the setting was wrong.

 
---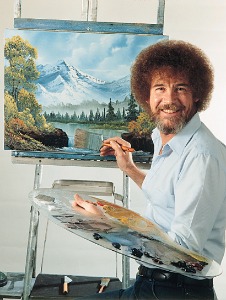 What is the probability, given that Ross painted a happy tree, that he then painted a friend for that tree?

There's a 93 percent chance that Ross paints a second tree given that he has painted a first.

What percentage of Bob Ross paintings contain an almighty mountain?

About 39 percent prominently feature a mountain.

What percentage of those paintings contain several almighty mountains?

Ross was also amenable to painting friends for mountains. Sixty percent of paintings with one mountain in them have at least two mountains.
---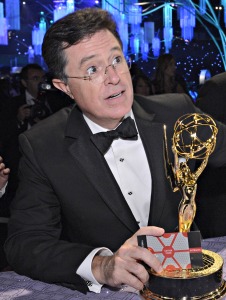 So Stephen Colbert will most likely be an excellent talk show host. But he won't be half the host "Stephen Colbert" is. As the host of Report, Colbert did incisive, riotously funny satire that somehow lost none of its bite after eight years on the air. As the host of Late Show, no matter how much energy, wit, and intelligence he brings to the job, he's still going to spend half the night talking to Kate Hudson about her new romantic comedy. Worse yet, it's not clear he's going to reach a bigger audience. While Letterman has had better ratings than Colbert overall,The Colbert Report has routinely beaten Late Show in the under-50 demographic for the past few years. "Stephen Colbert" is unique in the television landscape, maybe in television history (as Comedy Central is sure to find out when the network tries to replace Report next year). But no matter how well Stephen Colbert does at Late Night, in the end, he's just another Jimmy in an increasingly crowded field.

Hosting Late Show isn't what made David Letterman a revered figure in comedy, and it won't be for Colbert. Letterman became a legend by reinventing the form as the original host of NBC's Late Night. That show mocked the idea of talk shows, of television, of the very concept of entertainment. Dave may have been coasting for the past decade (at least), but he was coasting on years of groundbreaking comedy.
---
The Internet Adult Film Database lists about 115,000 individual adult performers. That's 115,000 people who've either had the conversation Knox was dreading, or are avoiding it. And it's not just one conversation. It's one they have to have with new friends they meet, with people they start dating, with their partners' families, with in-laws, even with their own children. It's a conversation that lasts the rest of their lives.

I decided to ask a wide array of porn performers about that conversation — with their family, their friends, and their romantic partners. Here's what they told me.
---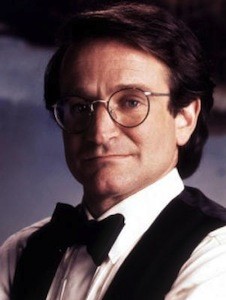 But there was, I contend, a current that ran through the culture of the nineties, a theme that has not to my knowledge been recognized as such. That theme is the heroic dad.

The nineties have sometimes been framed as an assault on family values, what with the Culture Wars and the president's penis's interchangeability with a cigar and all, but it was the nineties that saw the dad ascendant in popular culture. By 1990, even the youngest baby boomer was twenty-six, and most of them were solidly in their thirties and forties. They were losing their grip on cool. And they were having kids. It was only natural that they'd want to dramatize the experience. Granted, Bill Cosby, arguably the most quintessential dad in TV history, reached his peak popularity in the mideighties—but the early nineties saw an explosion of hit dad-based sitcoms: Coach, Married … with Children, The Simpsons, Home Improvement, Major Dad. These continued to proliferate throughout the decade; witness Full House and Everybody Loves Raymond, among many others. Many of these were just trying to get a piece of the megasuccess of The Cosby Show and Roseanne. But when those sitcoms are discussed, they're often applauded for their working-class heroes, while the recentering of dad is less often highlighted. (This is exactly how Reaganite politics worked, too: use lip service to the working class to retrench economic power.)