I've Got the Next Great Story Lead for CNN
Maybe a former finance minister of an African nation was also on the flight?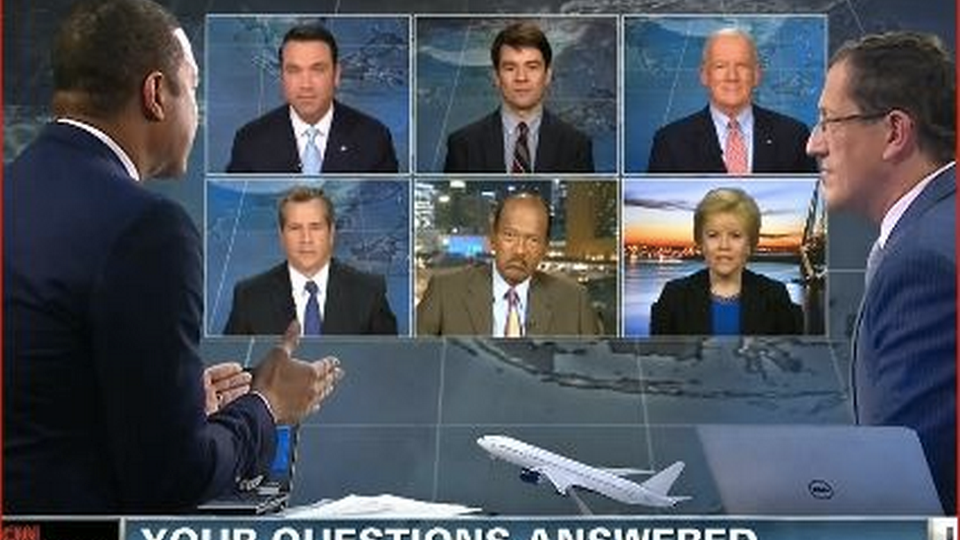 If you're anything like me, you're already worried about how CNN will keep going, once even they recognize that there is no conceivable extra angle to wring out of the sad mystery of MH370. What new questions will Don Lemon have for his daily six-expert panel of analysts? What will those panelists do with their evenings? What will "breaking news" and "developing story" refer to at the bottom of CNN's screens? This air disaster really is sad, and it really is mysterious, but even the saddest, most puzzling, and most dramatic sagas eventually drift from the center of attention.  (For instance: the 1980s "dingo baby" tragedy in Australia. Now there was a dramatic and mysterious story, and while it gave rise to many good books plus one of Meryl Streep's Oscar nominations, nowadays entire years can go by without it being mentioned on the news.)
Therefore I perked up when I saw this item in the morning's mailbag. I pass it on gratis to CNN's bookers and producers. It's from a very nice-sounding young woman in China, and I see lots of possibilities for CNN here.
Dear new friend,

I am a Chinese, 20 years old girl and will like to need your advice over my parents' property. My father is Chinese as well as my mother. They own two big businesses, one is an electronics warehouse in China and another one is a garment factory in Cambodia. 

Recently, my parents are still missing in Malaysian airplane because they were flying back to Beijing to celebrate their 28thanniversary of marriage. 

Now I am studying business management in Cambodia and I hope I will be helping my father's business after my studies. But after hearing this big shock for me about the missing airplane so I want to sell my father's garment factory in Cambodia. Because of instability in garment business in Cambodia, I decided to sell this factory $23,000,000.00 but the government agreed to pay me US$17,000,000.00 out of money after deducting salaries for factory workers, environmental damages and other costs. 

I really need a guardian to help me to manage this big amount of money and the warehouse in China as I am just a university student. I want to move out of this country and start refresh in a new country with you. Please reply me back out of pity on me and help. 

After I receive your caring and supportive reply, we will talk more in details to make things work faster for both of us. 

Sincerely, 
I'm looking forward to hearing the panelists's views—or a one-on-one with Richard Quest, as the bereaved young lady guides him on a tour of her family's factory in Cambodia. Her contact details available if you ask.
___
To answer the obvious question: If I think this coverage is so nutty, why do I watch it? I don't really. But several times per day I want to click over to CNN to make sure they're still on the story. And they still are!