1book140's April Read: Middlemarch
Follow along as our Twitter book club reads George Eliot's 1874 "study of provincial life."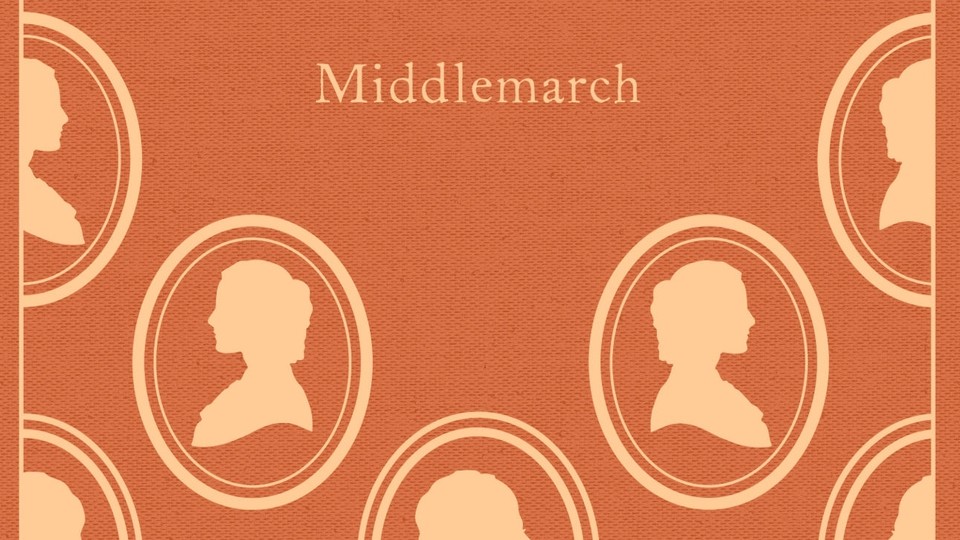 Starting Middlemarch by George Eliot with #1book140 (yaaay been missing Downton Abbey already lol) #1b140_1

— Connie Donoghue (@1001cjd) April 4, 2014
We also have Middlemarch to thank for the 1995 BBC television adaptation of Pride and Prejudice starting Colin Firth and and Jennifer Ehle, according to this New York Times review of Middlemarch, the 1994 BBC miniseries. The miniseries was a hit on both sides of the Atlantic, inspiring a string of television series based on 19th-century novels.
Rohan Maitzen, an English professor at Dalhousie University, has published an excellent guide for book clubs who read
Middlemarch
. Here are her 
tips for success
.
Don't rush it—the novel was published in serial form over two years. Following her advice, we're going to focus on the first two books this month.
Mark it up or use flag bookmarks to remember key moments.
Make a character list. Middlemarch tells the story of an entire community; a dramatis personae can help you remember who's who. I especially love this personal chart by Joyce Nickel: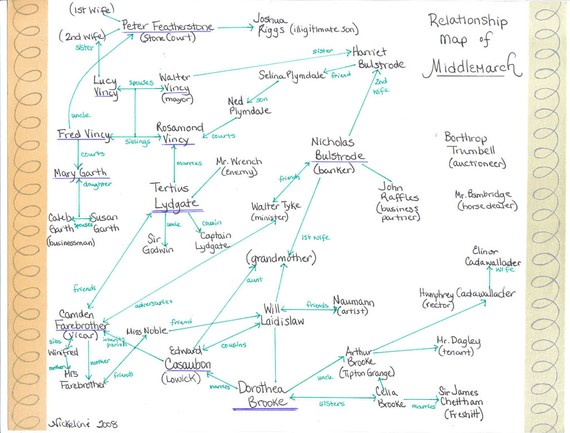 Middlemarch is also the organizing subject of My Life in Middlemarch, a new bibliomemoir by Rebecca Mead which Joyce Carol Oates has called "a poignant testimony to the abiding power of fiction." Later this month, we'll host a Twitter Q&A with Rebecca about her book and her love of Eliot's novel. You can listen to her interview with Leonard Lopate on WNYC here:
Join the conversation at #1book140
Share favorite quotes, take selfies with your dramatis personae, ask questions, and read along at @1book140, our Twitter book club. We have just finished Open City by Teju Cole. Our hashtag #1book140 is a great place to share about what else you're reading.
To join the conversation on
 Middlemarch
, follow us at 
@1book140
 and 
tweet to join the conversation
 so we know that you're reading along. To avoid spoilers, we spread the conversation across one hashtag per week. Click on each hashtag to see the conversation at that point in the book.