Oscar Madness, Auto-Tune Sadness: The Week's Best Pop-Culture Writing
The most intriguing articles about entertainment we've come across in the past seven days
---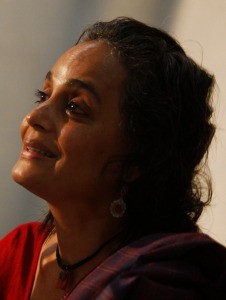 Roy's political turn angered many in her upper-caste, urban, English-speaking audience, even as it attracted another. Most of her new fans had never heard of her novel; they often spoke languages other than English and felt marginalized because of their religion, caste or ethnicity, left behind by India's economic rise. They devoured the essays Roy began writing, which were distributed in unauthorized translations, and flocked to rallies to hear her speak. "There was all this resentment, quite understandable, about 'The God of Small Things,' that here was this person writing in English winning all this money," Roy said. "So when 'The End of Imagination' came out, there was a reversal, an anger among the English-speaking people, but also an embrace from everyone else."

The vehemence of the response surprised her. "There is nothing in 'The God of Small Things' that is at odds with what I went on to write politically over 15 years," Roy said. "It's instinctive territory." It is true that her novel also explored questions of social justice. But without the armature of character and plot, her essays seemed didactic—or just plain wrong—to her detractors, easy stabs at an India full of energy and purpose. Even those who sympathized with her views were often suspicious of her celebrity, regarding her as a dilettante. But for Roy, remaining on the sidelines was never an option. "If I had not said anything about the nuclear tests, it would have been as if I was celebrating it," Roy said. "I was on the covers of all these magazines all the time. Not saying anything became as political as saying something."
---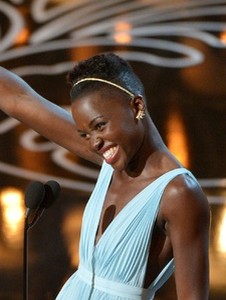 Our ingenues rarely win Oscars. It is our seasoned comediennes, sassing their way through lines like, "Molly, you in danger, girl!" or throwing frying pans at their pregnant daughters, who take home the gold. It is the reality star who belts a gut-wrenching beggarly torch song to a man already walking away or the naked grieving mother sexing the guard who executed her husband, the round, battered, quick-witted maid who bakes her own excrement into pies. They are the ones who win. And we are proud of their achievements. We take everything we get, and we are glad for, if critical of, it. […]

Because this our sisters' lot in all of the American workforce. We are offered little, we earn less, we hustle harder and stress more—all in response to the idea that our appearance and ideas and work are not as marketable as a white colleague's would be. Why should Hollywood be different?

We are gathering our awe and placing it like so much frankincense and myrrh at the feet of Lupita in direct response to this resignation. This awards season she has become the boilerplate of every blackgirl dream deferred, and it is understandable. Her skin, a brown so rich and deep it seems to welcome the seeding of our hopes and the promise of harvest, is politicized (and romanticized) because such things are inevitable in any country where skin color can ignite or exempt citizens of resentment or responsibility. Nyong'o herself speaks to the significance of women who look like her ascending in high-visibility markets. She cites Alek Wek and any number of American black actresses as her own self-image inspirations. And she is similarly self-aware of what it means to be a literal projection of an audience's desires, history, and needs.
---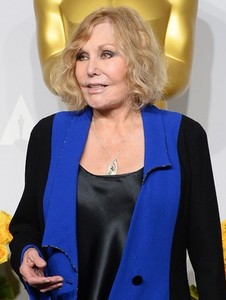 So let's say — just as a hypothetical for-instance — you are an 81-year-old star whose last movie was in 1991 and who hasn't been to the Oscars in many a long year. Not that you were ever nominated for one in the first place; you were, after all, a sex symbol for most of your career. As the evening approaches, the anxiety sets in. Harsh lights, you think. High-definition cameras. And a public that remembers you chiefly as the ice goddess whose beauty once drove James Stewart to the brink of madness.

And even back then, when you were 25 years old, you worried constantly that no matter how you looked, it wasn't good enough.

So a few weeks before the ceremony, you go to a doctor, and he says, "Relax honey. I have just the thing to make you fresh and dewy for the cameras."

And you go to the Oscars, so nervous you clutch your fellow presenter's hand. And the next day, you wake up to a bunch of cheap goddamn shots about your face.
---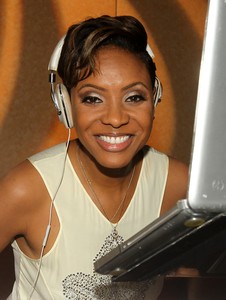 With the emergence of several new artists—including Angel Haze, Iggy Azalea, and Azealia Banks—things are certainly looking up, but the long-term prospects for women artists are still precarious. Recently, I spoke with hip-hop pioneer MC Lyte, who in 1988 was the first woman to release a solo rap album with a major label, and she expressed genuine concern with the state of women in hip-hop today. […]

She offered a number of explanations for the shift, but one of her points in particular caught my attention. According to Lyte, it's far more risky to sign women artists today because of the costs associated with their physical appearance. Hair, make-up and wardrobe all add up, she said, and therefore women—who already face an uphill battle when it comes to selling records—become an even more questionable business proposition.

It's an argument I've heard before, not only from other well-known artists, but from industry executives who cast themselves as the victims of unfortunate circumstances. It's a shame that we don't have more women recording, these executives lament, but they are just too expensive. While I have doubts about this to begin with—are we really supposed to believe that the crushing cost of hair and make-up has pushed a multibillion dollar hip-hop industry away from women?—it does reveal a disturbing assumption about women in hip-hop: that what they look like is at least as important as their musical talent.
---
So who exactly can embody the normcore aesthetic? Duncan suggests that it's all about being nondescript and blending in with others, but isn't it easy to differentiate between who is normcore and who is, well… normal? She mentions the "cool kids" and "downtown chicks" she spots in their fleece bodywarmers, which suggests to me that there is at least something which marks them as part of this trend. In the same way that a middle-class mum can turn up at parent-teacher evening at her kid's school in sweatpants but a working-class parent can't for fear of being judged "sloppy," normcore is for the privileged few who can be identified as cool regardless of what they're wearing. As Kristen Iversen points out: "The truth is that some people don't need to worry about their identities because their status is secure."

In a way, normcore reminds me of the whole "natural beauty" thing in that, just as there's nothing really natural about that, there's nothing really normal about normcore. Both privilege a certain look, a sort of cultivated invisibility. A whole lot of work can go into a fresh faced makeup-less look, and the normcore look is deliberately stylized. It is this self-awareness that makes it ultimately another way of excluding people. It's loaded with the same bullshit presumptions as the phrases "growing old gracefully" or "real women." Nothing exists in a vacuum, and when we think of these buzz words, we think of a certain type of person, one that adheres to certain standards—of beauty, age, race, gender, ability and social standing.

Blending in is a privilege only available to a few. Not being judged for your appearance is reserved for fewer yet. The "look of nothing" is never going to be available to those who are marked as "other" because the world has already placed identifiable markers on us. Controlling the way we look, even embracing the fact that we stand out, is a way of challenging this.
---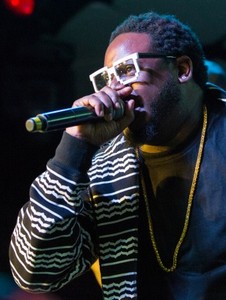 T-Pain was never very good at being a rapper. He tried to be, when he was just starting out. But, as he told me in a recent interview, he ultimately decided to break into hip-hop as a singer instead. The move worked: T-Pain's first album, the aptly named "Rappa Ternt Sanga," released in 2005, made the chubby twenty-year-old from Tallahassee a star. Before long, he was generating one hit single after another, both on his own and as a featured guest alongside heavyweights like Kanye West, R. Kelly, and E-40. Even at the height of his celebrity, he never acted tough or particularly cool; his trademark accessories were a giant top hat and Oakley sunglasses that made him look like a snowboarder. Lately, T-Pain has been doing something even more unorthodox in hip-hop: telling sad stories, in public, about what it felt like when everyone, including some of his fellow-artists, started treating him like a joke.

The songs that made T-Pain a household name in the mid-aughts were mostly about having fun at night clubs and hanging out with pretty girls, but the most important thing they shared was a signature studio effect called Auto-Tune. Traditionally seen as nothing more than a pitch-correcting technology used in secret to patch up flawed vocal takes, Auto-Tune became something else in T-Pain's hands, turning the human voice into a new and bewitching instrument, and giving his in particular a vaguely alien and a computerized quality that sounded at once triumphant and melancholy.
---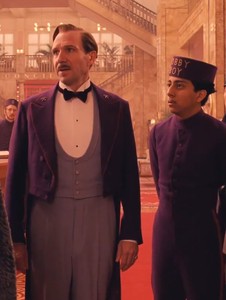 More than one review of The Grand Budapest Hotel likens Wes Anderson's new movie to a Russian nesting doll—a tale within a tale within a tale. It is 1985 and an old writer (Tom Wilkinson), famous throughout the fictional central European country of Zubrowka, recounts a story of 20 years before, when as a younger man (played by Jude Law) he stayed at the titular hotel. He strikes up a conversation with its owner (F Murray Abraham) who proceeds to tell another story, about his time working as a lobby boy there apprenticed to the hotel's famous head concierge, Monsieur Gustave (played by Ralph Fiennes). In this story, the year is 1932, a time of European anxiety and cosmopolitan sophistication between the wars. The nesting-doll imagery is apt because the intricately built plot opens up in layers. And the analogy suits the film's visual aesthetic too, right down to the filmmaker's fondness for hand-painted flourishes and the sense that the players are employed as movable puppets.

But to fully understand The Grand Budapest Hotel you need to look right inside the dollhouse and a viewer would do well to pack a small kit of handmade precision tools. My suggested checklist includes a scrapbook, a pair of tweezers, a magnifying glass, a telescope and a stethoscope.
---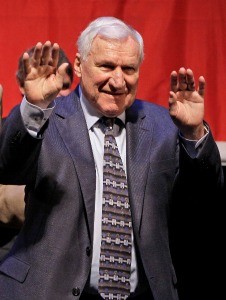 Why do we care about sports to begin with? Why do we watch? Maybe this: to connect. In the arena, or in a sports bar, or maybe just alone on your couch, you watch your favorite team and you plug into something bigger than yourself. It's a hedge against the coldness of the world. Heaven is other people.

For 36 years as the Tar Heels' head coach, Dean Smith built a family. He created a shared identity for the legions of UNC fans who still buy the tickets and wear the T-shirts and paint their dens Carolina blue. His teams won 20 or more games for 27 years in a row. But more than that, they won with a selfless style. Dean's most lasting invention was his simplest: When you make a basket, you point to the player who threw the pass. He taught his team, and those who watched, that everyone is connected.

Inside the big Carolina family, he built a smaller family—the players and coaches and staffers who came to see him as a teacher, a guru, a role model, a surrogate dad. They asked his advice on everything from sneaker contracts to marriages. He called on their birthdays and got tickets for their in-laws. He built lifelong bonds.

But for the past seven years, maybe more, dementia has drawn the curtains closed on Dean Smith's mind. Now he is 83 and almost no light gets out. He has gone from forgetting names to not recognizing faces to often looking at his friends and loved ones with empty stares.
---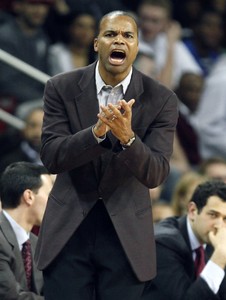 Yet Amaker and his players have won over a substantial swath of the Harvard community. Seven of its 12 home games this year were sell-outs; students across campus sport Harvard basketball T-shirts, which the team distributes to the student section; and on the team's website are pictures of Harvard basketball players with some of the most prominent leaders on campus and in Boston, including former Pennsylvania Governor Ed Rendell (recently a visiting fellow at Harvard); President Faust; and Michael Dukakis, the 1988 Democratic nominee for president. The once-discouraged practice is now a form of cachet.

Amaker insists it is not a response to him or his actions (he describes himself as a "peon" of a basketball coach.) But many suggest otherwise, including President Faust, who says Amaker is a "very special kind of individual"; and as he continues to receive commitments from star-studded recruits, he appears positioned to contend for conference championships for as long he wants. "Unless the other Ivy League schools decide they're going to try and change," says Jarvis, "Harvard should remain atop forever."