'NO WIFI? UUUUGGGH': The Important Art of Complaining
A new design exhibition glorifies griping.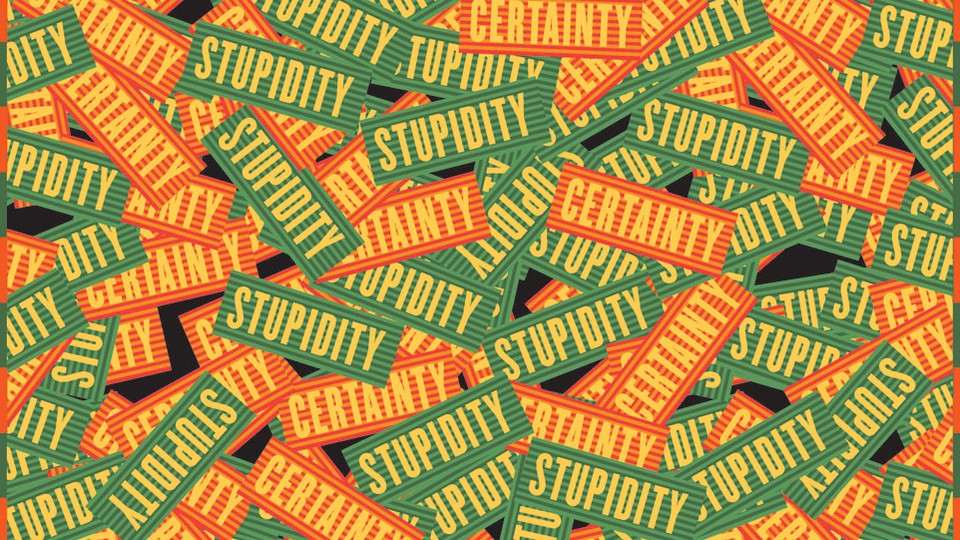 When I asked 60 designers to create posters illustrating their respective complaints and donate them to an exhibition about complaining, they complained, of course. Designers are never overjoyed about doing something for nothing. Yet everybody loves to complain about something, and since these posters lets these designers grouse about anything ... well, it's hard to keep a good kvetcher down.
Now, more than 70 visual rants, on everything from too many hipsters to too many hurricanes, line the interior and exterior walls and floors at The Wolfsonian-FIU in Miami Beach, a museum known for its collections of "Decorative and Propaganda Arts."
The exhibition I curated, "Complaints: An Inalienable Right!" was accompanied by another, "Bummer," for which designer Todd Oldham selected depressing objects (example: a death-row meal tray) from the Wolfsonian collection. Both premiered during The Wolfsonian's Power of Design 2014 weekend, from March 20 to 23, sponsored by the Knight Foundation. Moderated by public radio host Kurt Andersen, it featured comedian Andy Borowitz, novelist Michael Chabon, digital pioneer Jaron Lanier, and others carping about air travel, urban sprawl, digital congestion, garbage, and other areas of life that could be transformed by good design. There was even a melodic complaint choir provided by Florida International University (no whining was allowed).
Designers are supposed to (but don't always) improve their environments and societies. Complaining is perhaps the beginning of that process. So the exhibition's posters could be any size and consider any topic; the only requirement was that the complaint illuminate a real problem (no matter how small) and have the potential to trigger action. The trick is to not whine or be shrill. To scold is old school. Here are just a few selections of posters (with captions from the artists) that make their complaints forcefully while inviting argument, agreement, interpretation, and laughs.