Murder Ballads and Teenage Dreams: The Week's Best Pop-Culture Writing
The most intriguing articles about entertainment we've come across in the past seven days
---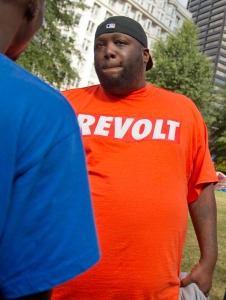 The Bitter Southerner
Appalachian musical heritage has a long and grand tradition of what the academics call "murder ballads" and what the musicians just call "killin' songs." The archetype, perhaps, is "Knoxville Girl," in which the protagonist beats a girl with a stick "until the ground around her within her blood did flow," then drags her by her hair into the river to drown.

Southerners have written and still sing hundreds of ballads about killings. We sing them at festivals and around campfires. Academic musicologists study them as cultural artifacts. Though they are dark indeed, no one finds them too objectionable. Johnny Cash "shot a man in Reno just to watch him die," and we're not scared. We just love Johnny more.

But when the gun in the song is in the hand of a black man, things get weird. The song becomes less cultural artifact and more an object of fear. We reflexively object. We worry about what the children will hear.
---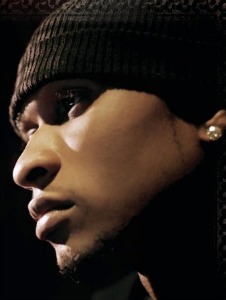 That Usher and his A&R team marketed Confessions, despite its sly anonymity, as a window into Usher's private life reflects on Usher's calculated image, but it also reveals how much has changed since 2004. Over a year after Confessions dropped, TMZ made its debut, establishing itself as one of the most invasive and abusive celebrity news organizations online. Twitter went live not soon after. It is an interesting, if ugly, game to wonder how consumers of music, in the age of listicles, click-bait, and social media, would digest the content of Confessions. After all, sharing one's life and thoughts with the public is less a confession nowadays than it is, increasingly, a given. It's hard to imagine how someone so committed to professionalism would react in the current environment. (The public was given a taste when Usher said some things he maybe should not have said on TRL in response to rumors about his relationship with then-wife Tameka Foster and his mother, whom he had just fired as his manager.) In typical Usher fashion, Confessions provided a sufficient taste of the private to entice without risking his reputation or sanity. Would that seem intimate or relatable nowadays? At any rate, it's a moot point: Usher's Twitter timeline is a catalogue of tweets about The Voice. Kanye West makes a music video with his wife; Usher sings a song about Diplo's heartbreak.
---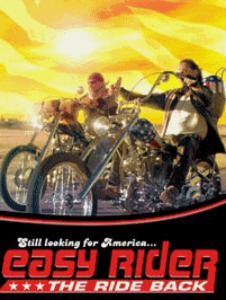 Easy Rider: The Ride Back suggests what The Room might be like if Wiseau decided he wasn't just going to make a tribute to A Streetcar Named Desire, but rather a sequel to A Streetcar Named Desire that casts himself as Stanley Kowalski's cooler brother Johnny, and litters the screenplay with nods to previous adventures. This alternate-universe version of The Room would be folded into the Streetcar Named Desirefranchise (good news, everyone, every classic movie is now officially a franchise waiting to happen! Phil Pitzer tells us so!), and would find Johnny Kowalski clumsily referencing his brother's earlier adventures in dialogue like, "Oh man, when Stanley, who worshipped me growing up, lived in New Orleans, he used to yell at his wife Stella really loud, like, 'Stella,' all memorable-like. Stanley also knew this one woman, Blanche Du Bois, I think her name was, and he told me that she once said, 'I have always relied on the kindness of strangers," you know, 'cause she was living in a world of memories and dreams and relying on her fading beauty to fight off madness as she aged out of her years of peak desirability. That always stuck in my mind for some reason. But enough about that. What are we gonna have for dinner?"
---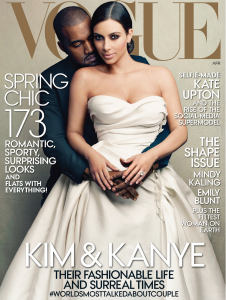 Vogue wants us to believe that their publication is merely a reflection of cultural values, and not one of the most powerful shaping tools for those cultural values. When they insist on yet another Blake Lively or Gwyneth Paltrow cover, they are, they silently protest, just giving the people what they want—whether they like it or not. I feel confident in asserting that no one was pounding down Vogue's door for a Blake Lively cover—and it certainly turned out that no one was desperate for a Taylor Swift cover either—but rather that Vogue wanted its readers to want Blake Lively, the way they'd like them to want the Clarins family, or Lauren Santo Domingo, or a similar blonde socialite born into money and status, because it is good for Vogue's business if they are pushing something that can literally never be obtained by 98% of their readers. It's aspirational, is the argument, but really it is the opposite. The Vogue mentality is a crushing, totalitarian, all-encompassing binary of right and wrong, and good bad, and no one can ever really obtain it. The best case scenario is to get rich and die buying.
---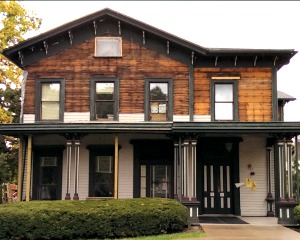 The first thing Lan Samantha Chang, the director of the Iowa Writers' Workshop, wanted to do when she found out Hannah Horvath got into the prestigious MFA program was to phone the heroine of HBO's Girls and offer advice. "I thought, I should give her a call and explain about what's involved," says Chang, who calls every prospective student personally. "And then I thought, No, she's a fictional character."

The most shocking twist of Sunday's season-three finale wasn't Hannah's acceptance, after years of artistic floundering, but the notion that Season Four of the world's Brooklynest show might take place in Iowa, at what Hannah's friend Marnie calls "like, the best MFA program in the world." A University of Iowa spokesman says the school denied HBO's request to film Girls episodes there, but the location could easily be faked, and the presence of an Iowa workshop alum on the writing staff — Sarah Heyward, who wrote "really good short stories about adolescent girls" in Chang's workshop — ensures at least a modicum of authenticity. Based on conversations with Chang and several Girls-friendly alumni, here's what we might expect of Hannah's heartland sojourn.
---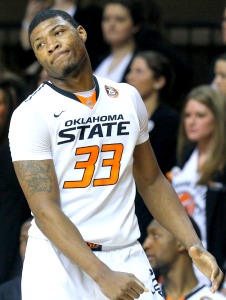 Remember when Marcus Smart was the best story in college basketball? A top-three pick who opted out of a historically weak draft and into a historically loaded one, turning down millions because he wanted to improve and he wanted to win at Oklahoma State, he was Everything Right About the Game.

One desultory exit from the NCAA tournament and one altercation with a douchey Texas Tech fan later, Smart's no longer quite so golden. He's more a cautionary tale, a case study in why no one should attach moral value to what is, in the end, a simple economic decision.
---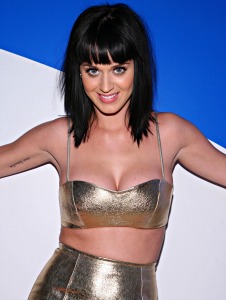 I have picked Katy Perry's "Teenage Dream." Because: this song's success seems to mystify all the Katy Perry haters in the world. Why did it go to No. 1? Let's start by talking about the ingenuity of the harmonic content. This song is all about suspension—not in the voice-leading 4–3 sense, but in the emotional sense, which listeners often associate with "exhilaration," being on the road, being on a roller coaster, travel. This sense of suspension is created simply, by denying the listener any I chords. There is not a single I chord in the song. Laymen, the I chord ("one chord") is the chord that the key is in. For example, a song is in G but there are no G-chords. Other examples of this, in hit singles: Fleetwood Mac's "Dreams" and Stardust's "Music Sounds Better With You"; almost-examples include Earth Wind and Fire's "In September" which has an I chord but only passing and in inversion; same with Coldplay's "Viva La Vida."
---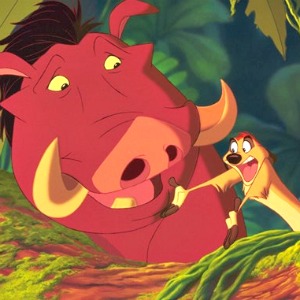 The Nineties (also known as the Alan Menken decade) is without a doubt the strongest region in the tournament. One through eight could each make an argument for winning the whole thing. And fittingly, two of the most heated debates took place on this side of the bracket.

I'm still bitter about the first one. Had you asked me to name the best Disney song ever, free of brackets and second guessing, I don't know that I would take a moment's pause before replying "Hakuna Matata." What a wonderful song. It's catchy, it's funny, it's well-sung (Nathan Lane!) and its message is so accessible: nine out of ten 20somethings can tell you, verbatim, what Hakuna Matata means (you just sung it in your head, didn't you?). So to see it bow out in the first round as the #2 seed? Devastating. I lobbied my fellow voting members as best I could, but ultimately it fell 3-2 to what, admittedly, is another very good song.