Hashtags and Dollar Signs: The Week's Best Pop-Culture Writing
The most intriguing articles about entertainment we've come across in the past seven days
---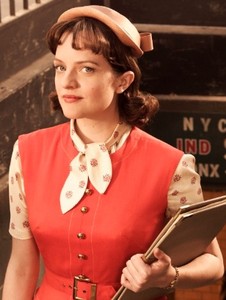 If Moss's serious-minded characters are squarely at odds with her own, less serious personality, they all share a certain groundedness. She is not particularly hung up on celebrity. She thinks of herself as a regular person—which must relate to her ability to appear on-­camera like one. But it's hard to stay normal when you're even a little famous. It requires a kind of double ­consciousness: Moss asks photographers not to take pictures of her while she's smoking, but when she sees paparazzi photos of herself leaving a restaurant, she thinks, That's so weird. They must've had no one else to photograph that night. At the Golden Globes, where she ended up winning for her role in Top of the Lake, she was seated at a table with Megan Mullally, Mike Tyson, and Helen Mirren. ("Very ­normal, every other Sunday," she jokes.) When she caught Mirren's eye, she introduced herself. Mirren's perfectly Helen Mirren–ish reply: "I know who the fuck you are."
---
Some 30 or 40 years ago, just how important was boxing to America? It transcended sport. And boxing had Muhammad Ali. On Sept. 15, 1978, only three weeks before James Scott fought Eddie Gregory, the No. 1-ranked contender for the light heavyweight championship in New Jersey's Rahway State Prison, Muhammad Ali fought his rematch against Leon Spinks for the heavyweight crown in front of more than 63,000 fans at the Superdome in New Orleans. Cable TV was in its infancy. There were only four national television channels and 90 million people — 73 percent of American households — watched the fight on ABC. It was bigger than the Super Bowl and Ali reclaimed his championship in front of more eyes than any sporting event in television history (it's still in the top 10 today). So how in the world did a career-criminal snatch the keys to this kingdom from his cage in Rahway and convince Home Box Office to tag along and let him loose in every living room in the country?
---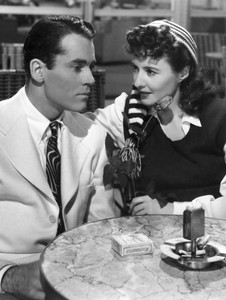 Back in Hollywood's Golden Age, not only were there many more movies for and about women, there were also major male stars confident enough to let themselves look plenty vulnerable. For an extreme example, take a look at an early scene from Preston Sturges' 1941 masterpiece The Lady Eve, in which Henry Fonda plays a herpetologist (specializing in snakes) who becomes romantically involved with a con woman played by Barbara Stanwyck. The two characters have only recently met, and Fonda's Charles doesn't yet know that Stanwyck's Jean is after his inherited fortune, nor does she know that she's in love with him. Those complications come later. This is the initial seduction, which plays out in a way that's all but unimaginable from today's perspective.
---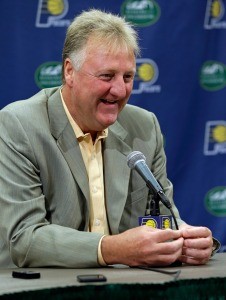 With no disrespect to Morrison, the habit of anointing every young white player the second coming of Larry Bird has to stop. It's bad for the Bird wannabes and it's bad for Bird himself.

Want proof that getting compared to Bird is a one-way ticket to the Caucasian basketball graveyard? A list of players who've been identified as Bird-like reads like the roster of a CBA team sponsored by the KKK. There are the Dukies: Danny Ferry, Mike Dunleavy Jr., and Christian Laettner (according to Charles Barkley, "the only thing Christian Laettner has in common with Larry Bird is they both pee standing up"). There are the guys whose main qualification was playing college ball in the Midwest: Troy Murphy and Wally Szczerbiak ("a Larry Bird game, a Tom Cruise smile," one scribe said). There's the inexplicable: Australian Andrew Gaze. And the monstrously, hilariously inexplicable: center Eric Montross, whom Celtics exec M.L. Carr said was cut from the same cloth as the Birdman.
---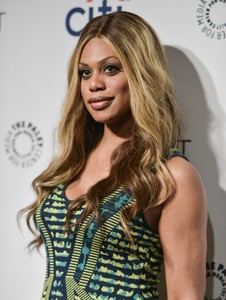 In their spring advertising campaigns, the luxury retailer Barneys New York and the award-winning jewelry designer Alexis Bittar feature transgender models. In February, a memoir by Janet Mock, a former editor at People magazine, which drew heavily on her transition from male to female, made the New York Times best-seller list. Laverne Cox has become a breakout star on Netflix's hit show "Orange Is the New Black," playing a sympathetic character who winds up in prison after using stolen credit cards to pay for her gender reassignment surgery. And Carmen Carrera, a transgender showgirl who first achieved demi-fame as a contestant on the reality television program "RuPaul's Drag Race," has become an in-demand fashion model and muse for the photographer Steven Meisel.

Here are their stories.
---
Many of the 2013 hashtag songs lead to similar dissonance, probably because their would-be trending topics were too vague and too common. When you search #willpower, you do not see throngs of fans tweeting their love of will.i.am's latest album, but instead people evangelizing the virtues of e-cigarettes and complaining about how hard it is to give up sweets for Lent. The "#LiveItUp" stream is awash with Twitpics of mani-pedis and YOLO-esque musings on the transience of youth ("high school will be done before you know it so #liveitup"); quite predictably, the star of a "#Twerkit" search is not Busta Rhymes. These songs have now outlived their trending moments (if they ever had them to begin with), which makes something about the hashtags that permanently affix their titles feel desperate and sad. They have an air of Gretchen Wieners, forever trying to make "fetch" happen.

The oddest and perhaps most tragic case is "#Beautiful", the best song in the bunch. Most of these other #2013 songs sound cloyingly of-the-moment, but Mariah and Miguel's breezy Motown homage feels timeless—it's the kind of song that a wedding DJ could easily segue into "Build Me Up Buttercup" or "My Girl". Twenty years from now, it'll sound every bit as great as it sounds this afternoon, but thanks to its bad tattoo of a title, "#Beautiful" is forever doomed to show its age.
---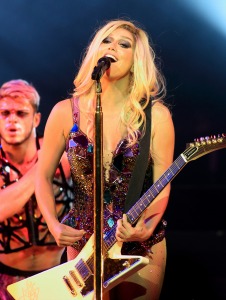 The passing of the torch might have already occurred. Over the last year or so, it's been obvious that Miley Cyrus is gunning for the title that Kesha seems ready to relinquish. The two are awash in similarities: both were raised outside Nashville, though for Kesha it was the poor side of town, while Miley had 500 acres; both are gorgeous, blonde daughters of musicians, though Miley's was decidedly more well-known; both were intent upon scandalizing Middle America to declare their own independence. (Both also happen to have documented trouble with cultural appropriation.) Kesha has even written songs for Miley, so the succession seems like a natural one.

But it's not, really, and to say the two are interchangeable is to do them both a disservice. Miley might have assumed the archetypal pop-music role of White Party Girl that Kesha seems to have abandoned, but the younger singer's wildness is a markedly different style. She uses it largely in the service of her own image, rather than any sexist double standard (though she rightly noted that Robin Thicke received little of the backlash from their VMA performance). Miley singing about strip clubs inherently implies a top-down approach, while Kesha stays sneaking into rich dudes' parties. Kesha seems beholden to her public, even as she's claimed she's "not a role model" — when she entered rehab, the statement she released, "I'm a crusader for being yourself and loving yourself but I've found it hard to practice," made her commitment appear genuine. Meanwhile, Miley still frequently employs her "forget the haters, 'cause somebody loves ya" defense, doggedly avoiding self-reflection with incredible tenacity. She will take the bait and feud with other women.
---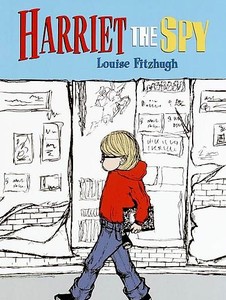 If, in "Harriet the Spy" and "To Kill a Mockingbird," grade-school boys are to be embraced, even emulated—though maybe not married—girls and their adult female counterparts are to be disdained or, at the very least, merely tolerated. Both Fitzhugh and Lee are clear from the get-go that their heroines have few, if any, female friends or role models. (Both girls have complicated, though loving, relationships with their families' domestic servants.) They prefer pants to dresses and the freedom of the outdoors to the rigid confines of home. Harriet makes no secret of her revulsion for the preciousness and learned helplessness of the female peers and adults she encounters, scorning prissy, goody-two-shoes classmates like Marion Hawthorne and Rachel Hennessey and directing some of her most malicious observations toward her neighbor Agatha K. Plumber, a wealthy divorcée with a flair for drama, who spends her days in bed, talking on the phone, eating candy, and ordering her maid around. ("SHE IS A VERY STUPID LADY," Harriet writes.) Scout, who sometimes feels suffocated by what she calls "the starched walls of a pink cotton penitentiary," also bristles against what she sees as female fragility. She resents the influence of her genteel aunt Alexandra, who loathes dirt and wishes that her niece would play with stoves and tea sets; is disgusted by her hateful, elderly, and bedridden neighbor, Mrs. Henry Lafayette Dubose; and ridicules her first-grade teacher, Miss Caroline Fisher, a "peppermint drop" of a pretty, proper young woman.