Florence's New Logo: Crowdsourced Design That's Bad for Design
The Italian city held an open contest to rebrand itself—with mediocre results.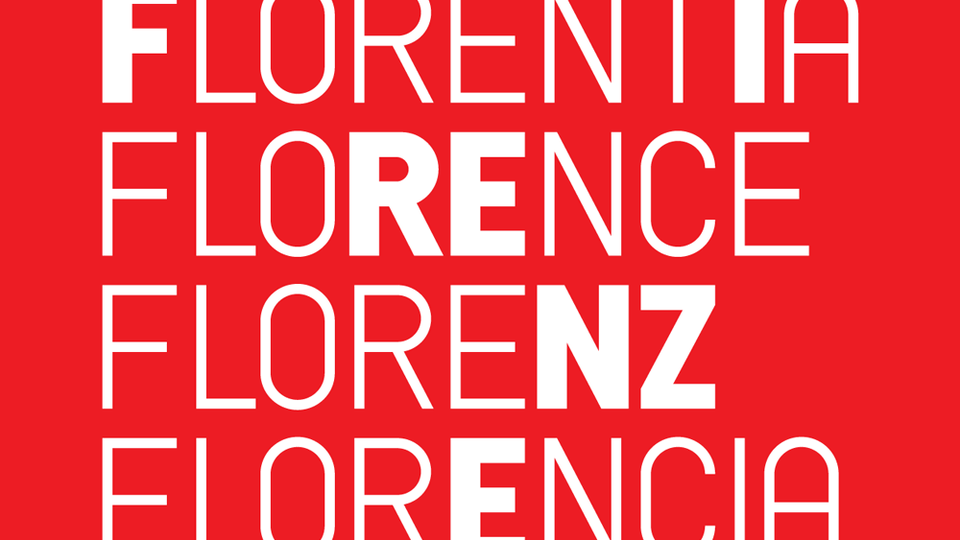 It's common these days for cities to brand themselves with logos to attract foreign tourism and businesses, but in a recent high-profile twist, crowdsourcing has been used to achieve the result. Although a single designer is responsible for the final outcome, the overall process by which Florence, Italy's answer to "I Love New York" was commissioned, judged and selected has kicked off debate over whether design can or should be democratic. Collaboration is welcome, but opening up the creation process to every Tomasso, Ricardo, and Harry can lead to mediocrity—and in this case, I'd argue, it did.
In the spirit of inclusion, Florence began an international competition a year ago, open to anyone—professional and amateur—with a sketch. It garnered an impressive 5,000 entries. A jury of municipal leaders sifted through the work, ending up with 29 finalists and one winner. The results are, I think, less than memorable, and the way the concept was executed raises questions about the interaction of politics, business, and design.
The winning logo, designed by Fabio Chiantini, a talented poster and magazine designer, shows four different language spellings of Firenze through the layout of a "word search puzzle" or "acrostic" motif. Compared to the other finalists' work—many of which resembled mundane hotel and restaurant logos—only the acrostic solution acknowledged Florence's desire to be seen as an international hub (although the four languages used in the puzzle—Latin, English, German, and Spanish—make it a distinctly Western, Eurocentric hub).
But Chiantini's concept is uncomfortably similar to the identity for city of Prague, which uses four foreign spellings of Prag, Praha, etc. Of course, Florence is not the first city "share" a branding concept. Keep in mind the countless unauthorized uses of I ❤ NY since it was introduced in 1977.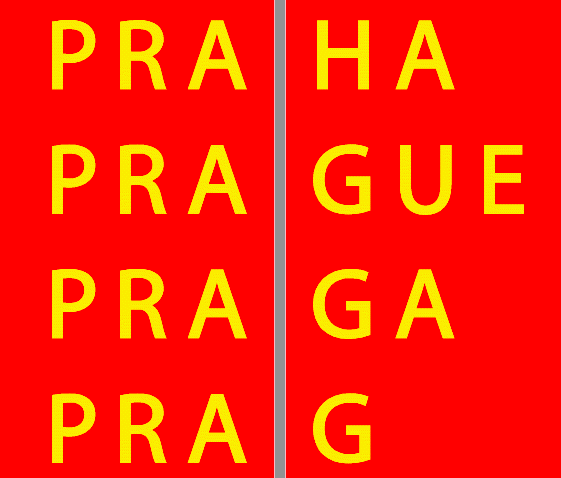 Funded by Audi in association with the Florentine municipality originally under the leadership of former Florentine mayor Matteo Renzi (as of February, Italy's youngest prime minister), the contest serves as corporate promotion while giving the appearance of exploiting designers. The winner will receive a €15,000 prize in return for surrendering all rights to the work. The other 4,999 entrants receive nothing but have also given up their intellectual property, as do the 29 finalists.
When design firms are asked to make competitive bids on corporate commissions, the payments are considerably higher—especially for a logo, based on the fact that the mark will be used over a long period and on many products and venues. Indeed, the call for proposals, which was posted on the city's website, stipulated a logo would complement the venerable Florentine lily mark and would promote Florence on a "national and international level; for the communication of innovations and changes in the territory; for the communication of culture and tourism; in the optical business, including activities of merchandising and licensing; as a mark of quality, venues, products and services and the municipal administration of the territory." On the open market, the fee for this work would be considerably higher than the prize.
"Creating a symbol for a city, especially a city that has such a strong historical identity like Florence, should be a job for professionals who understand the dynamics of communication," wrote Diana Di Nuzzo, an Italian freelance journalist, in a recent email complaining about the logo.
I share her discomfort. Graphic design is a profession; calling for a competition is to surrender the responsibility of rigorously choosing the best designer for the job. Rather than encouraging creative freedom, competitions like these invariably result in watered-down concepts determined by low-bar standards.
Not every design critic objects to Florence's process, though. On the corporate and brand identity website Brand New, Armin Vit wrote, "The type selection and spacing are a little questionable—something with more gravitas on the former and more even spacing vertically and horizontally on the latter would have worked. Nonetheless, it's a welcome solution to city branding that foregoes clichés in exchange for an actual idea."
The organizers did ask I ❤ NY designer Milton Glaser to enter the fray as one of the many. He declined, strongly objecting to the idea of a competition as a means to pay discount fees, and predicting its unsatisfactory outcome. This past fall his comments were quoted in various newspapers, including an interview with Di Nuzzo in Artribune. "A project like this requires a great idea," he said. "There are intelligent people in this field who know what they are doing, and the fact that the competition is open to all does not ensure a democratic process.
"Choosing a brand is not like picking a color you like, it is not a matter of preference," he added. "It's a question of effectiveness. There are lots of components in the process of creating a brand of the genre, especially considering the formal aspects, the way in which something appears to us, it tickles the mind, and you remember forever, it makes us feel good. This is the hardest thing, the aesthetic-artistic component, which somehow goes straight to the heart."