White Rappers, Gay Athletes: The Week's Best Pop-Culture Writing
The most intriguing articles about entertainment we've come across in the past seven days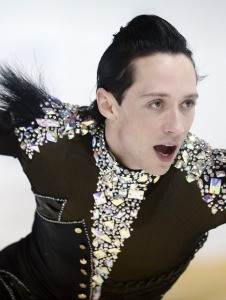 To outsiders, men's figure skating is widely perceived as the Gayest Sport Ever, the butt of endless jokes — consider last weekend's SNL cold open about the "U.S. Men's Heterosexual Figure Skating Team." The direct action group Queer Nation has recently protested figure skaters Brian Boitano and Johnny Weir for not speaking up against Russia's anti-gay laws. One of the group's representatives, who asked to not be named, tells me, "Everyone assumes all male skaters are gay. So what? … I have a hard time believing that figure skating is a particularly homophobic sport. I don't understand this impulse, particularly from figure skaters, to hide their sexuality. You can't tell me that if Jeremy Abbott came out as gay that it would affect his standing in the skating world."

To insiders, though, it's no surprise that skaters are reluctant to speak out on LGBT rights, let alone come out themselves. Most male skaters and officials are committed to keeping their sport in the closet, whether that means choosing "masculine" music, hinting about a girlfriend, or outright denying any connection to homosexuality. A figure skater can never quite outskate the judges' opinion of him, and judges and institutions, it turns out, are notoriously conservative — as some would say, "family-friendly." At the National Championships, which took place this January in Boston, a phrase I heard often was "don't ask, don't tell."
---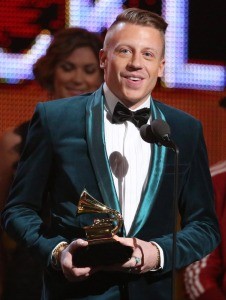 No, I hate Macklemore and Ryan Lewis because I think their music is terrible at best, and worse than terrible at worst. It's the lowest sort of middlebrow, an art-like commodity that shallow people think is deep and dull people think is edgy. The city that blessed us with Jimi Hendrix and Nirvana has now cursed us with the rap gameUpworthy: a man hawking hip-hop that switches out faked emotion for real intellect and faked intellect for real emotion and has no discernible goals other than to congratulate its makers for making it and its listeners for purchasing it.

The Heist is a lavish dumbscape of plodding quarter-note grooves, "Chopsticks"-style piano loops, pointless choirs singing about nothing. Lewis' beats are kitchen sinks of bad ideas, tin-eared imprecision mistaking itself for eclecticism. His crate-digging seems to start at a Feist song he once heard on an Apple commercial and end at the music JetBlue plays before the TVs turn on. And it's all a backdrop for Macklemore's contrived flows and mirror-practiced charisma; even his punny pop-culture references—the last refuge of every eager-beaver dorm room M.C.—are amazingly dull. "Can't Hold Us" boasts references to Bob Barker, Michael Jackson, Wu-Tang Clan, and Shark Week, touchstones so obvious their sole purpose is to assure the audience that Macklemore has heard of things they've heard of, to pat them on the back for knowing what they already know. The album's opening track, "Ten Thousand Hours," takes its title from a cliché in a Malcolm Gladwell book. Bro you gotta read it.
---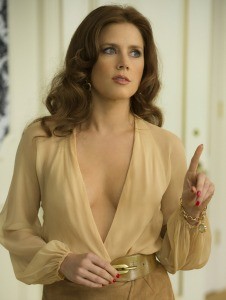 The Daily Beast
American Hustle Is Overrated
Kevin Fallon
The problem is that the vibrancy and the compassion and the "dazzle" were as polyester as Jeremy Renner's suits: gauche and tacky and so cheap you could see the seams tearing away. The film was a synthetic blend of too many things—a farce of '70s procedurals, a pointed satire on the pitfalls of ambition, a thriller, a caper, a character study—when it would've been so much better had it been entirely a pure-blend of classier material.

In a year of cinema that brimmed with filmmakers offering something new and brave, American Hustle comes off even more glaringly as a hodgepodge retread of things that have worked for Russell before—the zany ensemble acting against type, the convoluted whirligig storyline, the anti-heroes as protagonists. It was a cashmere year for movies, so why are we cheering polyester? When Gravity is reinventing the wonder with which movies can be made, Her embracing the unexplainable weirdness of love, 12 Years a Slave daring us to search our own consciences, and The Wolf of Wall Street seizing the glory of excess with unabashed glee, why are we supposed to be so enamored by a movie so scattershot? So empty? So safe?
---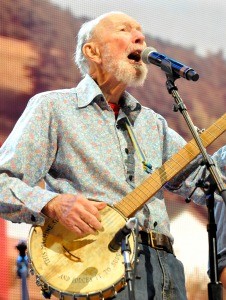 He was the archetypal — often, stereotypical — folk revival balladeer. For some of us pink diaper kids, who were dragged by parents and grandparents to Pete Seeger concerts at an age when we would rather have been listening to "Sucker MCs," the earnest solemnity of the scene — an auditorium full of old hippies, swaying and crooning Seeger's "Where Have All the Flowers Gone?" — could be oppressive. Yet Seeger both exemplified and defied the folk singer clichés. His musical taste took in not just protest anthems and labor songs, but Appalachian death ballads and children's ditties and even Tin Pan Alley. (For decades, Irving Berlin's "Blue Skies," a showtune with the stark beauty of a folk song, was a staple of Seeger's repertoire.) Seeger was a pop musician himself; he wrote several hits, and with his partners in the Weavers, took a Lead Belly song, "Goodnight Irene," to the top of the charts for thirteen weeks in 1950, an improbable feat in that heyday of Perry Como and Patti Page.

But for Seeger, showbiz was always a means to an end — a platform for his politics. He was uncompromising, ballsy; his demeanor was gentle, but his spine was made of steel. He was a blue blood second-generation Harvard man; he could have coasted through life. Instead, he stuck out his neck on every major social justice issue of his times, often at great personal risk. He was blacklisted and threatened with imprisonment. He stood up for his principles in defiance of the John Birch Society, the Ku Klux Klan, and the United States Congress, which held him in contempt when he refused to name names (or to plead the Fifth) in his testimony to the House Un-American Activities Committee. Through it all, his message was the same: justice, peace, community. The most famous song he ever wrote, "If I Had a Hammer," is caricature of folkie high-earnestness, but only the worst cynic could scorn its humanism and heart: "If I had a hammer … I'd hammer out love between my brothers and my sisters / All over this land."
---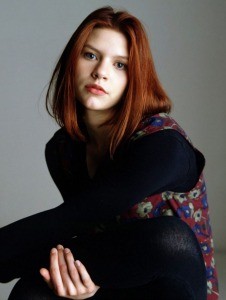 In the nearly 20 years since My So-Called Life went off the air, there's never quite been a series like it, though many have tried to build the program's true successor. There have been plenty of standout shows about teenagers since the saga of Angela Chase died a much-mourned death after one season, but they've couched their stories in soapy excess (The O.C.) or genre trappings (Buffy andVeronica Mars). Even the shows that come close to Life's beauty and earnestness deflect from those moments ever so slightly with the use of cringe comedy (Freaks And Geeks) or by focusing more on adult characters than teens (Friday Night Lights). My So-Called Life felt utterly and completely unique when it aired, and it feels utterly and completely unique now; if this show somehow found its way onto the schedule in the fall of 2014, it would almost certainly be just as hailed as it was in 1994, and it would almost certainly feel as fresh as it did then. It is an oasis in the history of television, but like all oases, its presence was far too small.

My So-Called Life was one of the last gasps of a particularly fertile period in the history of network TV drama. In the mid-'80s, ABC was in last place among the big three networks and had nothing to lose, so it started giving interesting writers carte blanche (within the standards of American TV networks) to create interesting programs that would hopefully boost the network's profile. It was a period that led to shows like Twin Peaks and Moonlighting, from traditional dramas in unique settings like China Beach to straightforward cop shows that delved a little more deeply and poetically like NYPD Blue. The strategy didn't really pay off. When ABC finally climbed to the top of the Nielsen charts in the mid-'90s, it was thanks to a bunch of family sitcoms like Home Improvement andRoseanne. But the dramas ABC was putting on the air were of the sort that would, in 10 years' time, gravitate more naturally to cable.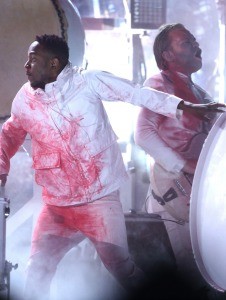 Daft Punk, the veteran French electronic duo who won Album and Record of the year, wear helmets when they perform, assuming robot identities, so they brought up singer Pharrell Williams and venerable funk guitarist Nile Rodgers, whose riffs powered Daft Punk's hit "Get Lucky," to stand in the spotlight. This made Daft Punk's victories seem like what they were: wins made possible by the African-American geniuses the duo employed. Lorde, the teenage New Zealander whose Song of the Year "Royals" caused a Macklemore-like stir for its use of hip-hop beats and critique of hip-hop culture, took the opposite approach. Looking utterly gothic in dark lipstick and black-and-white clothes, she suppressed any signals of hip-hop being part of her palette. Country artist Kacey Musgraves used costume in a different way, to subtly acknowledge a debt, this time to queer culture. The spangly cowgirl dress she wore while singing "Follow Your Arrow," a queer-spirited ode to persona exploration, had the flair of drag; later, her openly gay producer and co-writer Shane McAnally stood by her side as she accepted her award for Best Country Album for Same Trailer, Different Park.

These moments proved how skilled pop stars are becoming at stepping through the landmines of race and sex. The erasure of a source puts the issue of appropriation on the back burner; tacit acknowledgment can forestall any arguments about it. What resonate most are the confrontations that occur within music-making itself, which lend depth and energy to the anger, resentment, guilt and hope that people on the different sides of these arguments are expressing. One outstanding performance Sunday channeled fury, another cultivated happiness. Both offered ways to stop and recharge in the midst of these ongoing conflicts.
---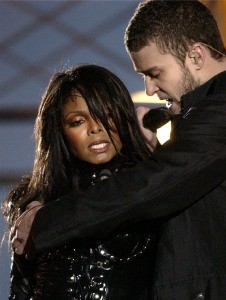 If our children or our children's children ever dig up a time capsule from the beginning of the new millennium, they will find that in February 2004, America collectively lost its damn mind. Here's what they'll see: Janet Jackson on a stage in the middle of Houston's Reliant Stadium, wearing a leather kilt and bustier, surrounded by dancers in corsets and bikini tops and bowler hats and helmets, looking like a ragtag steampunk army of cabaret chorus girls and Highlander extras and BDSM enthusiasts. They're grinding their hips, Janet is caressing her corseted torso and 71,000 Super Bowl spectators are screaming themselves hoarse for the beatboxing of a 23-year-old white boy. Justin Timberlake emerges from an elevated platform beneath the stage in too-big khakis and a too-big jacket -- pfff-ti-pff-ti-chk! pfff-ti-pff-ti-chk! pfff-ti-pff-ti-chk! pfff-ti-pff-ti-chk! -- and a brass band blasts him into "Rock Your Body," a song from his first solo album. He and Janet are romping across the stage, pausing their cat-and-mouse game every so often to work her booty into his hips. They're singing call and response:

Talk to me boy ...
No disrespect I don't mean no harm
Talk to me boy ...
I can't wait to have you in my arms
Talk to me boy ...

They're marching up the steps, to a platform in the middle of the stage.

Hurry up 'cause you're taking too long
Talk to me boy ...
Better have you naked by the end of this song.

You know what happens next. Justin reaches over, grabs a corner of Janet's right breast cup and gives it a hard tug. Her breast spills out. It's way more than a handful, but a hand is the only thing Janet has available to cover it, so she clutches it with her left palm. The breast is on television for 9/16 of a second. The camera cuts wide. Fireworks explode from the stage. Cue the end of halftime. Cue the beginning of one of the worst cases of mass hysteria in America since the Salem witch trials.
---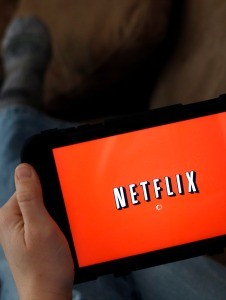 In less than a decade, Netflix has assembled an unprecedented library of streaming film and television and organized it with a sophisticated recommendation algorithm that hooks viewers into lengthy binge-watching sessions. But for all the service's strengths, one aspect is still decidedly twentieth century: The bizarrely low standards for Netflix's closed captions, which continue to alienate subscribers who are deaf, hard of hearing, or simply have difficulty understanding dialogue.

By and large, closed captions on Netflix's instant streaming service are loaded with nonsense characters, transcription errors, and dialogue so implausible that it's hard to believe they're actually transcription errors. Many obscure the opening credits, line up poorly with spoken lines, or linger into uncomfortable stretches of silence.

"Report to the new Quartermaster for ur documentation," reads a caption attributed to M in 2012's hit 007 flick Skyfall.

On an episode of ABC's cult sitcom Better Off Ted, the captions block out actual foreign language subtitles with the tautological block text "SPEAKING JAPANESE."

A caption on the pilot episode of Fox animated sitcom Bob's Burgers says that a cell phone is playing Rick Astley's "Never Gonna Give You Up," but only a generic ring tone is heard.