Liquid Chords
Kendrick Lamar's Label-Mate, The Sizzling SZA, Brings The Burn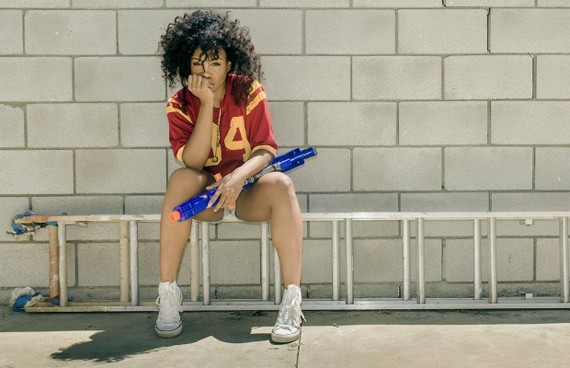 This has been a pretty depressing place for some time now. It's all Nazis, Stalinists, famine and torture, redlining and wealth gaps. There was a time when this blog was actually fun. It used to be oatmeal and MF Doom. It used to be old masters and football. It used to be Autobots. I'm not quite sure what happened. Perhaps it's seeing the other side of 35. Perhaps it's growth.
But some light must peek in, from time to time, so I present to The Horde, SZA The Great. Her shit is beautiful and weird, as if Kelis and Madlib convened a high-level conference in Switzerland:
I apologize for waiting to tell you for so long that I am not human.
I am made of I am made of bacon, fairy tales pixie dust. I don't feel.
I hung myself and didn't die.
I am omnipotent, I'm alive...
You get SZA's low husky voice, bizarre snippets of Eartha Kitt and Rosemary's Baby, and low bluesy grooves. I play her EP incessantly, along with this hot one.
I've played the joint below, "Aftermath,"  precisely 1,344,233,978 times. That a 23-year old could tell an old dude everything about his life is ridiculous. But I'm totally sold now on the proposition that music doesn't get old, we do. And if this ain't love--"You don't have to kidnap\I'd like to be kidnap"--then God ain't real.
Of course she's down with Top Dawg and Kendrick Lamar. That makes sense. I'd like to tell you I don't believe in music anymore. The game ain't been the same since Jay Electronica broke my heart and took all of western civilization with him. ("The vivid memoirs of an obnoxious slave.") But some things we can't control. And what better motto might there be for this blue period, for this Horde, grieving for an imagined America, than "Maybe we should burn?"