21 Films to Look Forward to in 2014
World War II dramas, dystopian teen trilogies, time travel, Bible stories, and more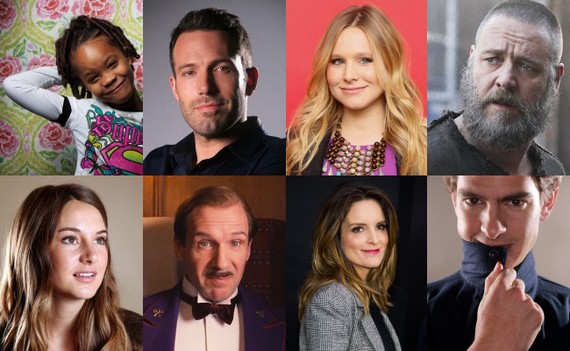 The coming year in cinema is shaping up to be strikingly symmetrical: As one major dystopian YA franchise arrives, another winds down. As one World War II drama kicks off the year, another caps it off. The first Biblical film features the near destruction of mankind, while the second depicts a major rescue. The first big Kickstarter movie—a film adaptation of the TV series Veronica Mars—crosses the finish line in the spring, while another more controversial Kickstarter success story—Zach Braff's Wish I Was Here—arrives in the fall. 2014 is full of long-awaited musical adaptations, as well as several high-profile book adaptations from authors like Gillian Flynn, John Green, and Jonathan Tropper. Here are 21 of some of the year's most anticipated films.
---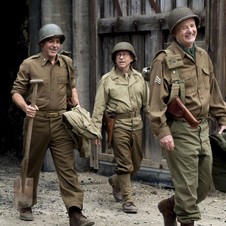 The Monuments Men
February 7
What It Is: Originally due to premiere last month during Oscar season, the film about a World War II platoon of museum curators recovering art stolen by Nazis was pushed back to early 2014. That's not because it couldn't compete—according to George Clooney, who stars alongside Matt Damon, Bill Murray, and John Goodman, the film's special effects just couldn't be completed in time.
If You Need Convincing: Despite the efforts of several hundred real-life Monuments Men, stolen art remains one of the last unresolved war crimes, especially in light of last year's discovery of more than 1,400 presumed-lost paintings.
Watch a trailer here.
---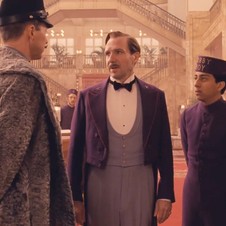 The Grand Budapest Hotel
March 7
What It Is: Unfolding over the course of three different time periods, Wes Anderson's latest feature film tells the story of Gustave (Ralph Fiennes), a well-known hotel concierge who gains custody of a valuable painting after its owner, a former one-night stand, dies. Meanwhile, as the woman's son tries to frame him for murder, hotel staffers conspire to keep the painting from falling into the wrong hands.
If You Need Convincing: After expressing his desire to shoot a film in the 1.33:1 aspect ratio—the classic "Academy ratio" that died out in in 1950s but sometimes makes a comeback—Anderson eventually shot each of the film's timelines in a different aspect ratio.
Watch a trailer here.
---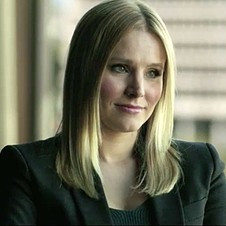 Veronica Mars
March 14
What It Is: A teen detective series in the spirit of Buffy the Vampire Slayer, Veronica Mars was canceled after three seasons, but fans weren't ready to let go. Neither were its star, Kristen Bell, and creator, Rob Thomas, who last year turned to Kickstarter to fund the movie—with record-breaking success. Taking place almost a decade after where the show left off, Veronica, now a hot-shot New York lawyer, is drawn back to her hometown to solve two mysteries: Who killed her former flame's pop-star girlfriend? And can she make it through it her high school reunion without punching anybody? (No.)
If You Need Convincing: As the first major Kickstarter-funded movie to have a wide release, the film is the test case for whether a successful Kickstarter campaign can be a new business model in Hollywood. (Former Scrubs star Zach Braff's own project, which drew some criticism for its reliance on crowdfunding, is also expected later this year.)
Watch a trailer here.
---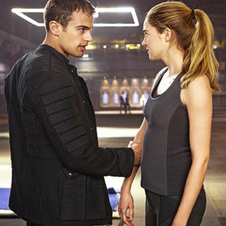 Divergent
March 21
What It Is: Veronica Roth's best-selling Divergent trilogy released its final installment last fall, but it's just warming up for the big screen in 2014. The series about a dystopian Chicago where teenagers are sorted into warring factions may appear to enter crowded territory, but Tris, its thrill-seeking protagonist played by Shailene Woodley, will make it clear there's always room for another headstrong heroine. If that's not enough, brooding love interest Four (Theo James) should help people forget all about Team Peeta or Team Gale.
If You Need Convincing: Divergent is expected to be a major franchise—Roth sold the film rights before the first book ever came out, and the movie kicks off a big year for Woodley.
Watch a trailer here.
---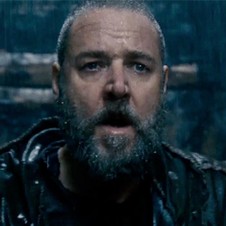 Noah
March 28
What It Is: Disappointed by the growing evils of humanity, God decides to wipe the slate clean, instructing Noah to round up all the world's animals in an ark before summoning a civilization-destroying flood. But what happened to Noah after? Well, he got drunk, according to the Bible, but director Darren Aronofsky says he also grappled with survivor's guilt, which the film addresses in its portrayal of Noah as a complex and conflicted character.
If You Need Convincing: While the Russell Crowe-starring, CGI-heavy retelling undoubtedly takes some creative license, producer Scott Franklin told Entertainment Weekly it stays true to the book (of Genesis). It's also not the only religious epic planned for 2014: Ridley Scott's Exodus arrives in December.
Watch a trailer here.
---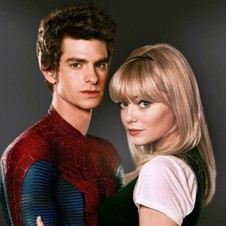 The Amazing Spider-Man 2
May 2
What It Is: Can Spider-Man have it all? The sequel to the 2012 Spider-Man reboot finds Peter Parker (Andrew Garfield) balancing his crime-fighting duties and his high school romance with Gwen Stacy (Emma Stone). One of the villains making that harder is The Rhino (Paul Giamatti), a Russian mobster with a robot powersuit who, until now, has only appeared in the comics.
If You Need Convincing: When The Amazing Spider-Man premiered, some superhero fans wondered if it was too soon—after all, it had been only five years since the last Tobey Maguire Spider-Man film. But director Marc Webb, who's biggest credit at the time had been (500) Days of Summer, made last summer's blockbuster seem like the sweetest rom-com of the year. In between web-slinging and spandex fight-scenes, watching Garfield and Stone interact felt like watching two teens flirt before our eyes. (It probably helped that Garfield and Stone are a real-life couple.)
Watch a trailer here.
---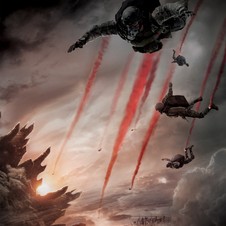 Godzilla
May 16
What It Is: Walter White and an Olsen sister fight a giant radioactive lizard that threatens to destroy the world. Okay, not really, but Bryan Cranston and Elizabeth Olsen do star alongside Aaron Taylor-Johnson in this reboot of one of the most famous movie-monster franchises.
If You Need Convincing: A years-in-the-making project, the new movie is the first American Godzilla film since 1998. Writer David Callaham and former The Walking Dead executive producer Frank Darabont, both of whom worked on the script, say the new treatment updates the original Japanese atom-bomb allegory by addressing modern anxieties about how the world responds to disasters.
Watch a trailer here.
---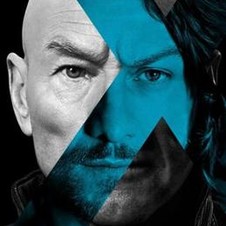 X-Men: Days of Future Past
May 23
What It Is: The sequel to 2011's X-Men: First Class also ties into 2006's X-Men: The Last Stand and last year's The Wolverine as the mutant superheroes team up with their future selves to fight evil. Director Bryan Singer, who produced the 2011 prequel and directed the best films of the first X-Men trilogy, was tasked with weaving the various timeline-bending plots together into one cohesive canon.
If You Need Convincing: The film is a dream high school reunion, if your high school happened to be Xavier's School for Gifted Youngsters and also transcended space and time. James McAvoy and Michael Fassbender return as Professor X and Magneto, Patrick Stewart and Ian McKellen reunite as those characters' older selves, and Hugh Jackman plays both Wolverines. Jennifer Lawrence, Halle Berry, and Ellen Page are also along for the ride.
Watch a trailer here.
---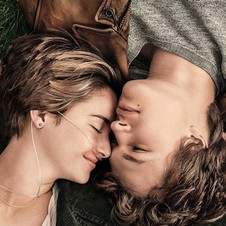 The Fault in Our Stars
June 6
What It Is: Two years after its release, John Green's tear-jerking love story is still a hot seller in young-adult fiction, and, after starring in last year's The Spectacular Now and the upcoming Divergent, Shailene Woodley is the go-to girl for YA film adaptations. Woodley plays Hazel, a 16-year-old terminal cancer patient who falls in love with the charming Augustus after they meet at a support group. "A lot of young people are asking questions about what constitutes a good life and whether there's any meaning to suffering," John Green told The Atlantic in October. "Hazel and Gus are able to frame those questions in ways that feel relatable."
If You Need Convincing: It's not every day you see a major motion picture with its biggest star wearing a nasal cannula in every scene.
---
Jersey Boys
June 20
What It Is: More than eight years after it first premiered on Broadway, the critically acclaimed musical about the behind-the-scenes history of Frankie Valli and the Four Seasons comes to the big screen under the direction of Clint Eastwood. (Four Seasons member Bob Gaudio, who helped develop the musical, was originally in talks with Martin Scorsese and Steven Spielberg.)
If You Need Convincing: Jersey Boys is an important piece of the Four Seasons' musical legacy: Though the band was inducted into the Rock 'n' Roll Hall of Fame in the 1990s, Gaudio says music press during their hey-day rarely recognized the band's contributions to pop music, and the show's Tony Award-winning writer Rick Elice also credits the production with bringing an unprecedented number of dudes into theater audiences.
---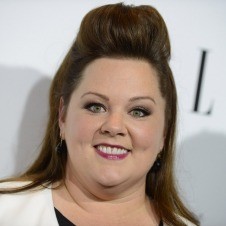 Tammy
July 2
What It Is: After losing her job and finding out her husband has been unfaithful, Tammy (Melissa McCarthy) seeks solace by embarking on a road trip with her alcoholic grandmother (Susan Sarandon). Allison Janney also stars as Tammy's mother in this film directed by McCarthy's husband, Ben Falcone.
If You Need Convincing: 2013 was a banner year for McCarthy, who followed up her Bridesmaids breakout with Identity Thief (alongside Jason Bateman) and buddy-cop flick The Heat (opposite Sandra Bullock). Tammy is also her first crack at screenwriting, having co-written the script with Falcone.
---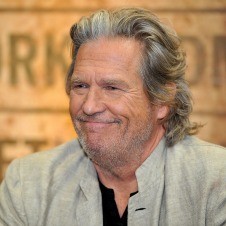 The Giver
August 15
What It Is: Lois Lowry's 1993 young-adult novel The Giver was one of the most challenged books on school reading lists in the 1990s—a designation that generally means more kids should be reading it, not less. In the book, a seemingly utopian community entrusts all its painful memories to a chosen citizen. But when 12-year-old Jonas steps into the role and realizes life could be more fulfilling with those memories, he must decide whether or not to preserve society's blissful ignorance.
If You Need Convincing: Taylor Swift, who's spent the past few years dabbling as an actress in CSI and Valentine's Day, appears as Rosemary alongside Meryl Streep and Jeff Bridges.
---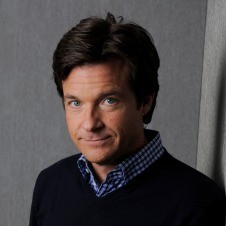 This Is Where I Leave You
September 12
What It Is: Following the death of their father, four dysfunctional siblings and their significant others are forced to sit shiva (a week-long Jewish mourning period) by their famous therapist mother in this adaptation of Jonathan Tropper's novel. With Tropper also writing the screenplay, expect the same mix of hilarity and poignancy that made the book a bestseller.
If You Need Convincing: Starring Jason Bateman, Jane Fonda, Tina Fey, Connie Britton, Corey Stoll, and Adam Driver, This Is Where I Leave You has one one of the most star-studded casts of the year.
---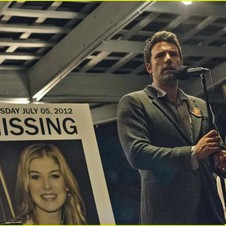 Gone Girl
October 3
What It Is: Gillian Flynn's breakout novel about a missing wife and her increasingly suspicious husband offered one of the most thrilling plot twists of 2012. For those already won over by Flynn's suspenseful pacing, the film offers a different mystery: How will director David Fincher adapt the book's alternating first-person narratives into a major motion picture starring Ben Affleck, Rosamund Pike, and … that girl from the "Blurred Lines" music video?
If You Need Convincing: Gone Girl is the second of three twisted Gillian Flynn who-dunnits coming to theaters. Charlize Theron and Nicholas Hoult star in Dark Places, opening in September, and an adaptation of Sharp Objects is in the works.
---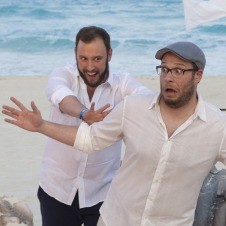 The Interview
October 10
What It Is: A charismatic talk-show host (James Franco) and his loyal producer (Seth Rogen) get involved with a CIA agent (Lizzy Caplan) on a mission to assassinate a North Korean prime minister. Rogen co-wrote and co-directed the film alongside Evan Goldberg, with whom he made his directorial debut on last year's apocalypse comedy This Is the End.
If You Need Convincing: Caplan, who currently stars in Masters of Sex, the Showtime period drama about a pair of real-life pioneering sex researchers in the 1950s, is reliably excellent, even if her films sometimes aren't. The Interview is also a Freaks and Geeks reunion—all three leads appeared on the gone-too-soon NBC show from Paul Feig and Judd Apatow.
---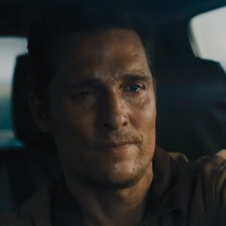 Interstellar
November 7
What It Is: If Gravity didn't scare you off from movies about the dangers of space, Christopher Nolan's galaxy-traversing Interstellar might do the trick. The first trailer offers few details about the movie itself—Nolan is saying little about the script he wrote with brother Jonathan—but we do know Matthew McConaughey and Anne Hathaway play explorers who travel to other dimensions after discovering a previously unknown wormhole.
Why It Matters: Nolan's first directing job after The Dark Knight trilogy is such a big deal that two major rival studios, Paramount and Warner Bros., are teaming up to handle its distribution.
Watch a trailer here.
---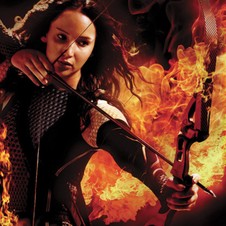 The Hunger Games: Mockingjay — Part 1
November 21
What It Is: The final book in the The Hunger Games trilogy is going the way of Harry Potter and Twilight and hitting theaters in two parts, the first closing out 2014 and the latter arriving in 2015. Director Francis Lawrence, who took over directing duties for Catching Fire and delivered a leaner and meaner film, is sticking around for both installments, which find Katniss (Jennifer Lawrence) leading a rebellion against the government behind the series' titular death match.
If You Need Convincing: Catching Fire proved to be a groundbreaking film in unexpected ways, and the box-office dominance of a female-driven franchise shows why female superhero films aren't such a gamble.
---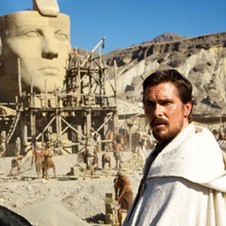 Exodus
December 12
What It Is: Director Ridley Scott got his wish when Christian Bale signed on to play Moses in this adaptation of the book of Exodus, the Bible story in which Moses leads the enslaved Israelites out of Egypt and into to the promised land. Not only are Bible stories a hot topic in 2014 (as evidenced by Noah), but the Moses story in particular is getting attention: Another interpretation, Gods and Kings, is on its way, but the project has been stalled by Steven Spielberg's departure. (Warner Bros. was said to be eyeing Life of Pi director Ang Lee as his replacement.)
If You Need Convincing: Um, who doesn't want to see Batman part the Red Sea on the big screen? The film, which also stars Breaking Bad's Aaron Paul, reportedly cast 4,000 extras from the Spanish region where filming took place.
---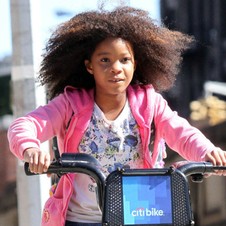 Annie
December 19
What It Is: Set in modern-day New York, the third film adaptation of the popular Broadway musical features a script by actress Emma Thompson and stars Jamie Foxx as its Daddy Warbucks figure (renamed Benjamin Stacks in this update). Will Smith's daughter, Willow (she of "Whip My Hair" fame), was originally cast as little orphan Annie, but she dropped out in order to "just be 12," so Beasts of the Southern Wild's 10-year-old breakout star Quvenzhané Wallis filled in.
If You Need Convincing: Though his daughter is no longer attached to the project, Will Smith is producing, as is Jay Z, whose 1998 international hit "Hard Knock Life (Ghetto Anthem)" sampled a song from the musical. Returning the favor, Jay Z wrote original songs to the film.
---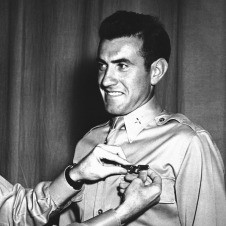 Unbroken
December 25
What It Is: Angelina Jolie directs this World War II drama about Louis Zamperini, a real-life Olympic athlete-turned-Air Force captain who survived a plane crash, 47 days adrift at sea, and more than two years as a Japanese prisoner of war in the 1940s.
If You Need Convincing: Unbroken is based on Laura Hillenbrand's 2010 book of the same name. If Hillenbrand's name sounds familiar, it's because her first book, about the Great Depression-era racehorse Seabiscuit, was adapted into an acclaimed 2003 film starring Tobey Maguire.
---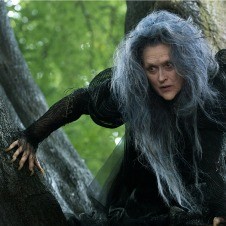 Into the Woods
December 25
What It Is: Disney movies about classic Grimm's fairy tales are rarely as grim as the original stories, but this adaptation of Stephen Sondheim's acclaimed musical taps into some of that 19th-century German darkness. Weaving together the stories of Rapunzel, the Big Bad Wolf (Johnny Depp), and Cinderella (Anna Kendrick), Into the Woods follows a baker and his wife as they set out to break a curse of childlessness cast on them by an evil witch (Meryl Streep).
If You Need Convincing: Plans to make a film version of Into the Woods date all the way back to the early 1990s. Alongside Jersey Boys and Annie, the movie also closes out a year of several big musical movies.