When Design Is Used for Violence
A new MoMA digital exhibit explores the darker consequences of creativity.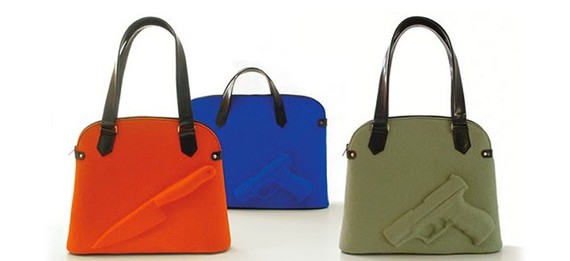 Design is never neutral. It alters behavior and has life-and-death implications. For Paola Antonelli, senior curator at the MoMA's department of architecture and design, this fact has been a fixation. She has initiated an impressive share of breakthrough exhibits and events focusing on the way visuals affect the world. Her latest is Design and Violence, an online forum devoted to exploring the darker side of the creative mind, using essays and discussion boards. Given MoMA's mandate to acquire and exhibit objects of beauty with cultural significance, it's a somewhat radical move.
Organized by Antonelli and Jamer Hunt, director of the graduate program in transdisciplinary design at Parsons, the site addresses a rather large elephant in the well-designed room. Designers have long been the eyes, hands, hearts and minds behind the most common tools devised—intentionally or not—for violent behavior. Yet rarely has the ethical and moral consequences been addressed in an institution as prestigious as MoMA.
"It is timely, urgent, stemming from obvious considerations about the current state of the world," wrote Antonelli and Hunt in a co-signed email to me. "That is how contemporary design exhibitions often have been and should be, at least in MoMA tradition: efforts by the curators to harness the Museum's influence and reach in order to point out urgent issues, present good case studies, propose possible paths through and forward. The focus on this subject also comes from the desire to see design for what it really is: a powerful force for change that needs to be mastered and controlled."
In Stuart Bayley's latest book, Ugly, he cites the air-cooled machine gun, B-52 bomber, and other "beautiful" objects as tools of violence. It is hard to separate aesthetics from consequence, and it is this relationship—the space between beauty and violence—that is key to the conversation promoted on Design and Violence.
"That humans take care to design intentionally lethal artifacts raises profound ethical and moral questions that we hope this project can address," the organizers wrote. "But we are equally concerned with the less beautiful, more banal, invisible and insidious ways in which violence is perpetrated by design."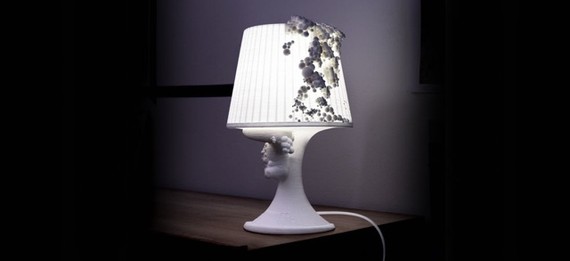 This includes unintended weapons like the faulty Toyota Land Cruiser and common box cutters, which are objects of design but not obviously beautiful.
"What we will avoid, however, is the aestheticization of violence itself," Antonelli and Hunt said. "The brilliant and striking artifacts that we include do risk suggesting that violence can take beautiful form. We can acknowledge that beauty while at the same time denouncing the ends to which it aspires."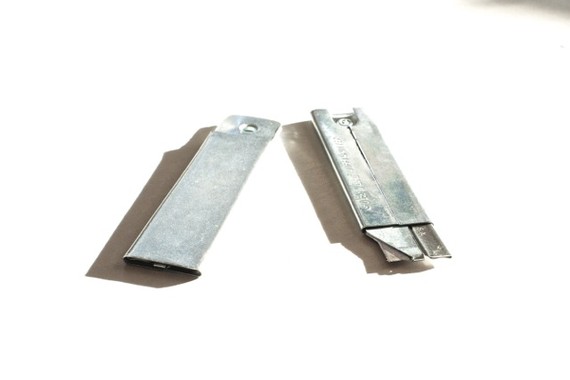 The designer's job is to invent or at least improve on everything from the common to the extraordinary. Antonelli told me in a recent conversation that what "shocked" her into launching this project was the highly publicized ability of the MakerBot 3D Printer to create a working pistol. Her goal is to juxtapose such projects from within design with diverse voices from science, philosophy, literature, music, film, journalism, and politics—to respond to selected design objects with the hope of  triggering "critical insights into the insidious ways in which innovation also brings along with it a form of violence."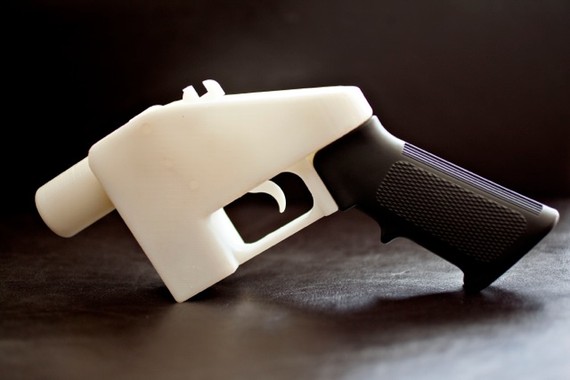 One might argue that with Design and Violence designers are being put on notice, "for the simple reason that designers, curators, producers and consumers all need to wrestle with the full measure of design's impact on our everyday experience. Through stylization, designers sometimes do overtly glamorize violence, but more often it happens through the unwitting—less spectacular—means."
The stiletto heel is, for instance, an object of violence or what Camille Paglia, a contributing author to the site, describes as the "modern woman's most lethal social weapon."
A shoe is a weapon, really?
"When it comes to thinking through the many meanings of design, we do not risk over analyzing," Antonelli responded. "We rarely analyze design's outcomes enough. Even when a stiletto is just a stiletto, it still deforms a woman's foot, impedes the physiology of walking, and puts her at greater risk for injury. In this sense we are as interested in exploring the crippling performance characteristics of the shoe as we are in plumbing the symbolic depths of the fantasy it perpetuates."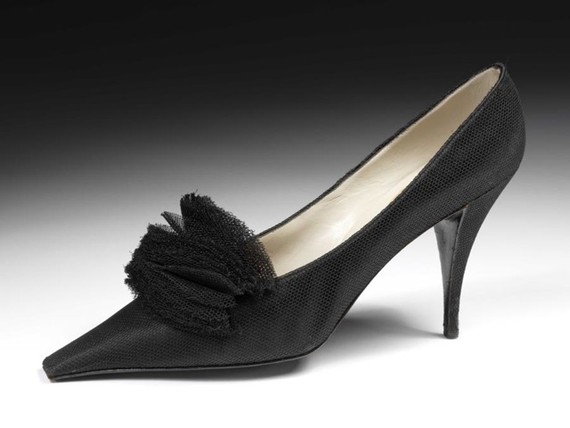 Among most vexing topics on Design and Violence—which includes essays by John Hockenberry, Steven Pinker, William Gibson, Rob Walker, and others—is the scent of violence. There are smells of battle, smells of hunting, and smells of sport. Can a scent for violence be extracted or, in fact, designed?
"Yes, it can, and that is what Sissel Tolaas has proven with her ampoule of terrifying stench," Hunt said, referring to an essence distilled from cage fighers. "She has used headspace technology—a way to capture scent molecules from living beings without harming them, and reproducing complex scents in the lab—on cage fight athletes, capturing their aggressiveness in all its hormonal, animal intensity. We believe that scent is a form of design ... Many scents of violence can be designed by changing one or more of the myriad parameters and components and describing a different situation than a cage fight. Of course a catfight could be considered almost a complementary olfactory color, at least in sexist terms."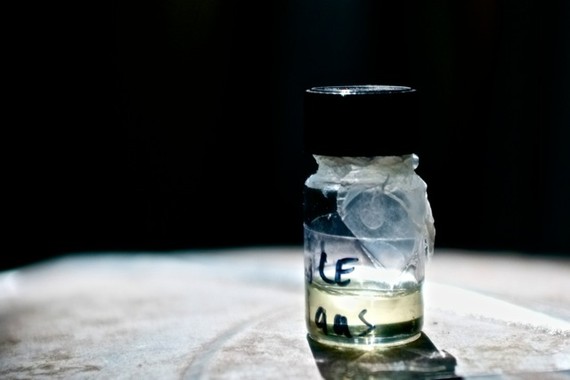 In the book Design for the Real World, Victor Papanek's 1971 time honored look at that ubiquity of design, the author wrote, "There are professions more harmful than industrial design, but only a very few of them." Antonelli and Hunt use this quote as a rationale for their exploration of all design, from interaction and visualization design to biodesign, architecture, and industrial design. Yet as expansive as this site hopes to become, the organizers are not interested in enforcing any code of morality.
Nonetheless, they do believe that designers have too often overlooked the full implications of the destructive side of their creative work. So their aim is to host a forum that contrasts diverse voices and perspectives "so that we can better see the many sides of an issue. What the Stuxnet virus means to a US computer programmer and to an Iranian liberal politician are two radically different things. We want to bring nuance, insight, and perspective into this dialogue so that we—as designers—can act while also understanding the full weight of the impact of our decisions," they say.
That designers have such power suggests that they should be required to take a kind of Hippocratic oath to do no harm. Whether this is a feasible outcome or not, Design and Violence signals a loss of innocence even for true believers. Say the organizers: "It is time to acknowledge, be aware, and be critical because design is not always for good. But by the same token, it is still a moral weapon and it has the power to right at least some wrongs."