Doctorow, Rowling, Murakami, and More: Books to Read in 2014
New titles from Michael Cunningham, Maggie Shipstead, Hillary Clinton, and others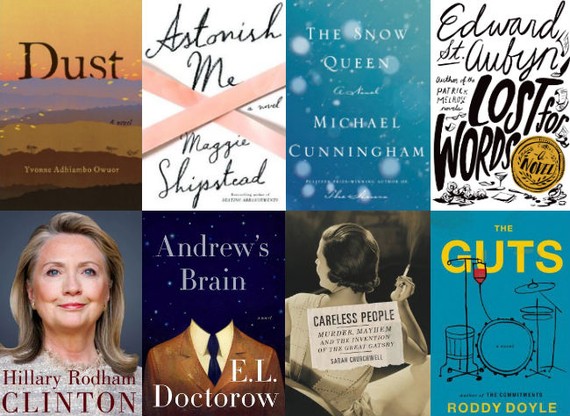 The coming year is full of long-awaited sequels, promising debuts, not-so-secret pseudonyms, and several books involving bloody murder. Read more on what notable authors in both fiction and non-fiction are up to in 2014.
---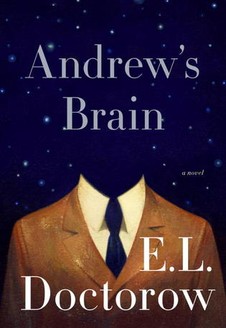 Andrew's Brain
E. L. Doctorow
January 14
At the outset of Doctorow's psychological puzzle Andrew's Brain, cognitive neuroscientist Andrew explains—to what appears to be his therapist—that when his ex-wife died, he was too crippled by depression and self-doubt to take care of his baby daughter, and he describes leaving her with his ex-wife. Later, however, Andrew insists he's actually incapable of feeling, and he proceeds to tell and retell his story, retooling its sequence of events, adding and recycling and reimagining details as he goes. But is it Andrew's worldview that keeps shifting, or is it the world itself? Doctorow, author of the National Book Award-winning World's Fair, offers a tantalizing riddle.
---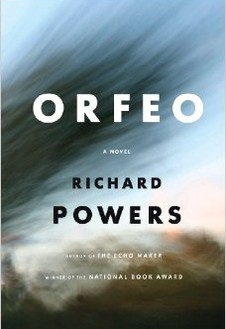 Orfeo
Richard Powers
January 20
When 70-year-old Peter Els's dog dies, 911 responders arrive at his home and discover a room converted into an amateur biochemical engineering lab. Orfeo, National Book Award winner Powers's novel inspired by the Greek myth of Orpheus, follows Els, a onetime adjunct professor, as he flees from the ensuing federal investigation and along the way visits his estranged family members; in flashbacks, Powers tells the story of a man so entranced by the act of creation—first of music, then of biochemical processes—that it has isolated him from much of the world.
---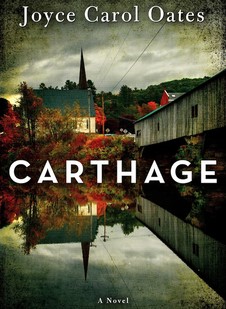 Carthage
Joyce Carol Oates
January 21
When Zeno Mayfield's daughter goes missing one night in the wilderness near the Adirondack mountains, his entire town of Carthage pitches into the effort to find her. All evidence, however, points to foul play on the part of a well-respected Iraq War veteran closely associated with the Mayfields. Oates, a National Book Award winner and Pulitzer Prize nominee, promises a deep-probing study of PTSD, family loyalty, and forgiveness.
---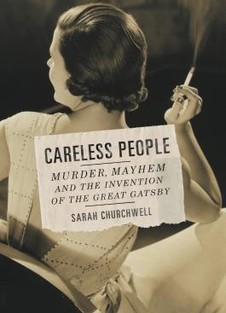 Careless People: Murder, Mayhem, and the Invention of The Great Gatsby
Sarah Churchwell
January 23
Shortly before F. Scott Fitzgerald died in obscurity, he scribbled down a list of the real-life inspirations for his then-ignored novel, The Great Gatsby. Using those clues as a jumping-off point, Churchwell reconstructs histories of Prohibition, organized crime, celebrity culture, and bacchanalian Long Island weekends to tell the story behind one of America's greatest works of fiction and its decadent portrait of the 1920s.
---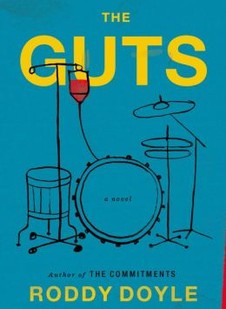 The Guts
Roddy Doyle
January 23
The last time 1993 Booker Prize winner Roddy Doyle wrote about the cocky young musician Jimmy Rabbitte and his wild adventures in Dublin, the result was 1987's beloved, soulful The Commitments (which later became an equally beloved and soulful film of the same name). Twenty-seven years later, Doyle has decided to revisit Rabbitte—who's now a cocky older musician with kids, a wife, and newly diagnosed bowel cancer. With his mortality now in mind, Rabbitte reconnects with his old Commitments bandmates, reunites with his estranged brother, and rediscovers the awkward, humiliating delights of family life.
---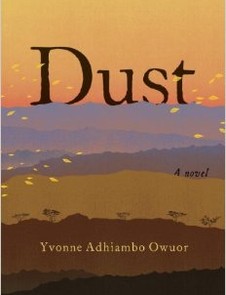 Dust
Yvonne Adhiambo Owuor
January 28
The first novel from the renowned Kenyan writer—her short story about Rwandan refugees, "Weight of Whispers", won the African equivalent of the Booker Prize in 20013—opens with a murder. After Ajany Oganda's brother is shot and killed in Nairobi, their difficult mother flees, leaving Ajany and her grieving father to pick up the pieces of their broken family. Their loss is complicated by an out-of-town Englishman, a mysterious merchant, and a steeled policeman who all flesh out the novel's depiction of post-election unrest in a country working to make sense of the horrors of its past.
---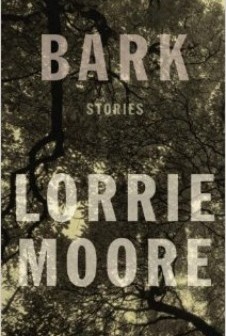 Bark: Stories
Lorrie Moore
February 25
After a decade-and-a-half-long wait, readers can finally look forward to another set of tragicomic vignettes from Moore. Unlike the young mothers and daughters of Moore's earlier works, many of the main characters in Bark are divorced, depressed parents in the throes of the often-demoralizing process of raising teenagers. And yet, though the tales themselves deal bleakly with themes of failure and emotional disconnect, Publishers Weekly calls the stories in Moore's first short story collection in 15 years "laugh-out-loud funny."
---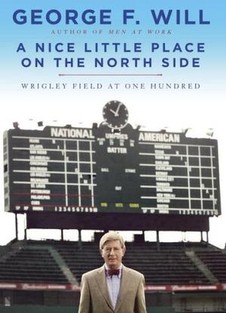 A Nice Little Place on the North Side: Wrigley Field at One Hundred​
George F. Will
March 25
"Every player should be accorded the privilege of at least one season with the Chicago Cubs," legendary shortstop and MLB manager (and one-season Cubs player) Alvin Dark once said. "That's baseball as it should be played—in God's own sunshine." Lifelong Cubs fans, like syndicated columnist George Will, would probably say the Cubs' storied home stadium offers baseball as it should be watched, too. On the eve of Wrigley Field's centennial anniversary, Will applies his trademark wit and warmth to the history—the real, folklore-free version—of the Chicago Cubs franchise and their home field.
---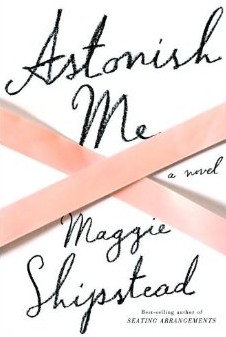 Astonish Me
Maggie Shipstead
April 8
Shipstead's impressive debut novel, Seating Arrangements, captured the family turmoil of WASPy New Englanders with such precision and elegance that it was hard to believe Shipstead, a Southern California native, didn't hail from that world herself. In Astonish Me, she's crafted another tale of family secrets and tough decisions that centers on ballerina Joan, who has a passionate affair with Soviet Union defector Arslan in the 1970s. As Arslan becomes the darling of New York's ballet scene, Joan's career fizzles, and she departs to the West Coast with a new husband and kid. But when their son grows up to be a prodigious dancer in his on right, Joan must once again face the world—and the man—she left behind.
---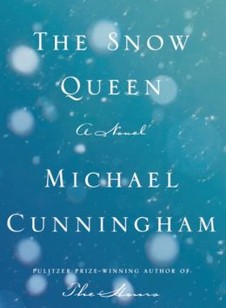 The Snow Queen
Michael Cunningham
May 6
While walking through Central Park one day in 2004, a heartbroken, newly single Barrett Meeks sees a godly light shining down from the sky. Over in Brooklyn, his musician brother, Tyler, struggles to write a wedding song for his sick fiancée. As atheist Barrett welcomes religion into his life, Tyler turns to drugs to fuel his creativity, and Cunningham, the Pulitzer Prize-winning author of The Hours, spins dueling tales of unlocking our higher selves and confronting mortality.
---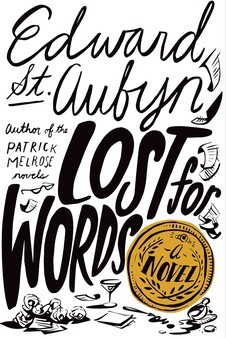 Lost for Words
Edward St. Aubyn
May 20
The newest novel from the author of the acclaimed Patrick Melrose series offers a searing satire on the convoluted, underhanded behind-the-scenes politics of literary prizes like the Man Booker (for which St. Aubyn's novel Mother's Milk was shortlisted in 2006). By chronicling the lives of the calculating authors nominated for the prize and the grumbling, bargaining judges tasked with agreeing on a single work of literature worthy of the prize, Lost for Words questions the roles of celebrity, ambition, and true talent in literary competitions.
---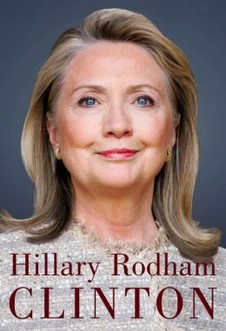 Untitled memoir
Hillary Rodham Clinton
June 1
Will she or won't she? Talk of potential presidential run dominates the Clinton conversation right now, but while pundits look ahead to 2016, Clinton's latest book, expected in June, takes a look back at the defining moments of her term as Secretary of State. Those willing to read the tea leaves, however, may not be too disappointed in the as-yet untitled memoir, Clinton's second, as its official description teases some of "her thoughts about how to navigate the challenges of the 21st century."
---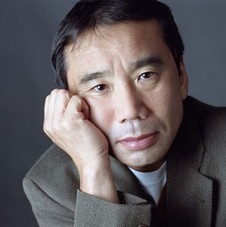 The Faded [or Colorless] Tsukuru Tazaki and the Year of His Pilgrimage
Haruki Murakami
August 12
The author of 2010's acclaimed IQ84 returns with the story of the troubled Tsukuru Tazaki, whose girlfriend Sara suggests that the source of his angst might be his broken relationships with the friends he grew up with. At Sara's urging, he visits his friends in Nagoya and Finland and discovers the real reasons why their friendships ended poorly. The English translation of Haruki Murakami's novel is the second translation of The Colorless Tsukuru Tazaki and the Year of His Pilgrimage (the first was the Spanish translation, which was released in late 2013). But when the original Japanese version was released at midnight on April 12, 2013, bookstores in Tokyo were suddenly flooded with lines more than 150 people long—and in its first seven days, it sold more than one million copies.
---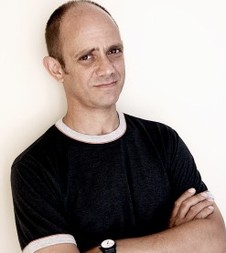 Arctic Summer
Damon Galgut
August 12
Galgut, twice shortlisted for the Man Booker Prize, offers a partially fictionalized exploration of the life and work of E.M. Forster—starting with the "passage to India" on the SS Birmingham in 1912 that would inspire his famous novel of the same name. On his voyage, the writer and intellectual then known as Morgan Forster comes to a greater understanding of both the nuances of human nature and of himself.
---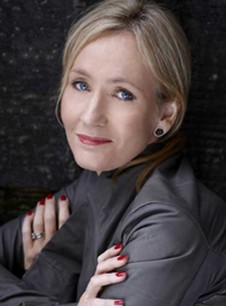 Untitled
Robert Galbraith
Harry Potter author J.K. Rowling spent the first half of 2013 sneaking around the publishing world like a wizard teen with the Marauder's Map: She wrote crime novel The Cuckoo's Calling under the pseudonym of Robert Galbraith, supposedly a former police investigator, and quietly racked up positive reviews until reporters dug up her true identity. With her cover blown, book sales skyrocketed, but Rowling is sticking with the act—a "Galbraith"-penned follow-up to the adventures of private eye Cormoran Strike is due sometime in 2014.