A Book to Read This December: The Spy Who Came In From the Cold
Join 1book140, our Twitter book club, for a John le Carré classic this month.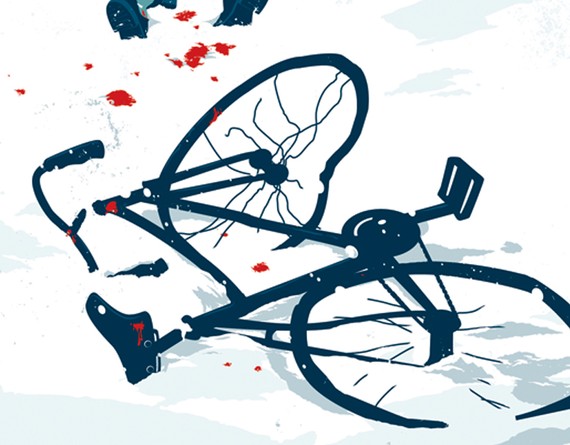 "From the day my novel was published, I realised that now and forever more I was to be branded as the spy turned writer, rather than as a writer who, like scores of his kind, had done a stint in the secret world, and written about it."
Fifty years ago, when John le Carré published The Spy Who Came In From the Cold, it was received as a "revelatory message from the other side," a realistic alternative to the narratives associated with James Bond.
Alec Leamas is no Bond; when he's recalled by London after the last of his agents dies, British intelligence asks him to further dismantle his fraying personality for one last, desperate job.
This month at 1book140, The Atlantic's Twitter book club, readers voted for top contenders from 2013 that we didn't get to read this year. Le Carré's novel overwhelmingly won the vote and is a fantastic companion to last month's book, In the First Circle by Aleksandr Solzhenitsyn.
Le Carré's novel was adapted into a 1965 film starting Richard Burton, Claire Bloom, and Oskar Werner, winning four BAFTA awards, a Golden Globe, and an Edgar. In this great scene, Alec Leamas is offered the choice between a desk job and a final mission.
Penguin issued two 50th-anniversary editions this year. The gorgeous new cover is by Matt Taylor, who was recently interviewed by Port Magazine. Taylor read all the novels in this series, though he does admit resorting to Wikipedia to meet the deadline for The Honourable Schoolboy. The UK edition nostalgically reintroduces the original cover.
Reading Schedule