1 Percenters and 1 Direction: The Week's Best Pop-Culture Writing
The most intriguing articles about entertainment we've come across in the past seven days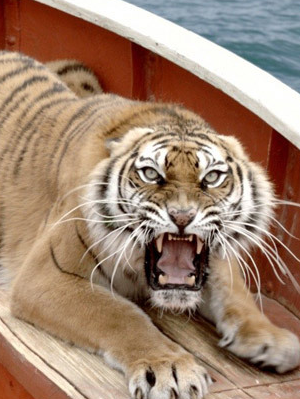 American Humane Association monitor Gina Johnson confided in an email to a colleague on April 7, 2011, about the star tiger in Ang Lee's Life of Pi. While many scenes featuring "Richard Parker," the Bengal tiger who shares a lifeboat with a boy lost at sea, were created using CGI technology, King, very much a real animal, was employed when the digital version wouldn't suffice. "This one take with him just went really bad and he got lost trying to swim to the side," Johnson wrote. "Damn near drowned."

King's trainer eventually snagged him with a catch rope and dragged him to one side of the tank, where he scrambled out to safety.

"I think this goes without saying but DON'T MENTION IT TO ANYONE, ESPECIALLY THE OFFICE!" Johnson continued in the email, obtained by The Hollywood Reporter. "I have downplayed the f— out of it."
---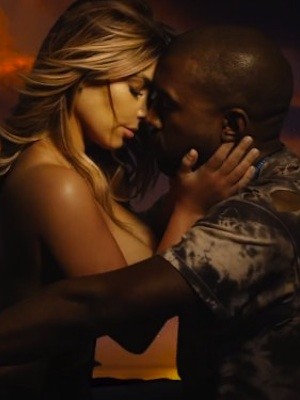 When performers like Kanye West, Kim Kardashian, Lady Gaga, and, yes, Jeff Koons and Marina Abramovic try so hard to showcase and communicate how sincere they are, instead they reveal how out-of-touch they are — from each other, from themselves, from us. These are not just famous performers; they are performers of fame. In their grandiose sincerity, their attempt to keep it real (West says his "passion is for humanity" and that his art is totally about "beauty, truth, awesomeness"), these stars become alien things, automata, odd gods before our eyes. By some bizarre alchemy, they then toggle back into demented sincerity while simultaneously remaining alien, other, apart. They become psychological quantum particles, in two states at once. Sincerity and fame combine, float free of common rules. "Bound 2" represents a psychological fissure whereby stars gives us exactly what we ask of them — a glimpse into their inner selves — and then are shunned and mocked for it. They're sacred cows and sacrificial lambs at the same time. Just as the Rodney King video included in the 1993 Whitney Biennial, "Bound 2" should be in the upcoming one, representing a bend of cultural nature.
---
Grantland
One Direction Should Not Be Ignored
Steven Hyden
It's true that the majority of Midnight Memories sounds very much like another widget produced by a massive machine that's been programmed to wring One Direction dry before the inevitable Jonas slide sets in. As a stock "maturity" stab — remember, these memories have been reserved strictly for after dark — it's heavy with ballads in the mold of "Story of My Life," a jaunty, finger-picked ditty with a blindingly shiny chorus. Then there are the two aforementioned pretty good classicist pop-rock tracks — "Best Song Ever" nicks its crashing electric guitar riff from the Who's "Baba O'Riley," and the title track gamely grafts the pretty-boy New Wave of Rick Springfield's Working Class Dog onto an "I Love Rock-n-Roll" beat.

This leaves "Little Black Dress," which basically justifies the whole enterprise. Look, I didn't expect to find one of the year's best rock songs on a One Direction album, but I guess it's just been that kind of weird year. "Little Black Dress" is a perfect little two-and-a-half-minute power-pop tune. Again, let's look at the facts: The guitars career loudly yet melodically, like they were sampled from a late '90s Sloan record. The drums are as big and dumb as Peter Criss's cranium. The phrase "it's so right" appears as an infectious chant exactly 15 times, in the style of "She Loves You" or "Surrender," and immediately rings inside your head another 257 times. "Little Black Dress" is a prime example of what used to be known as "bubblegum" music, which Lester Bangs defined as "the basic sound of rock and roll — minus the rage, fear, violence, and anomie." That's "Little Black Dress," all right: It sounds like Big Star trying to re-create its own version of the Raspberries' "Tonight" and getting reasonably close. I have no clue whether a song like this can be a hit in 2013, but I know a few forty-ish-year-old record collectors who would love it.
---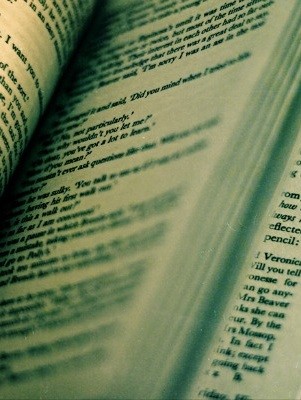 The New York Times
Helpful Definitions for Modern Authors
Steve Macone
You, Author: Act as Book's Publicist, responsible for promotion.

Your Publicist: Acts as your Mom. Tells you that you're special and talented but makes you do everything for yourself. Brags to friends whenever you're in the newspaper. Tacitly takes credit.

Your Mom: Acts as Book's Audience, buying most of the copies.

Your Audience: With social media, book blogs and online reading communities, acts as Book's Reviewer.

Your Book's (Ideal) Reviewer: Loves Book. Shows this by doling out once-a-year allotted comparison to James Joyce's "The Dead," the highest honor a reviewer can bestow upon a civilian author. Like a buzzed friend, Reviewer occasionally gets creepy loyal out of nowhere. Advocates for Book out of the noble sense that it's a work that should be read, and out of a fear that it won't be. Invests in Book and asks others to do the same. In other words, acts as your Agent.
---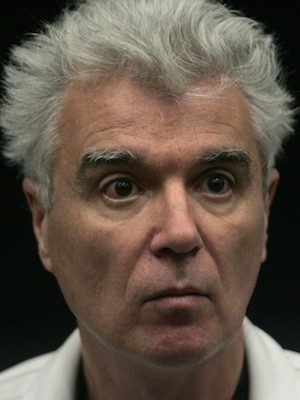 The musician David Byrne lamented, in a book of essays, that his recent albums would once have been considered modest successes but now no longer earn him enough to sustain his musical project. That's David Byrne – he's a great and famous artist. Just no Lady Gaga. The bookBlockbusters: Hit-making, Risk-taking, and the Big Business of Entertainment, by business writer Anita Elberse, argues that the days of the long tail are over in the United States. It makes more sense, she claims, for entertainment giants to plow as much money as they can into guaranteed hits than to cultivate new talent. "Because people are inherently social," she writes cheerily, "they generally find value in reading the same books and watching the same television shows and movies that others do."

Well, the same appears to be true of publishing, even in this country. There are big winners and there are losers – the middle ground is eroding. Publishers are publishing less, not more. Everybody awaits the fall's big literary-prize nominations with a make-us-or-break-us terror. Every second-tier author spends an hour every day in the dismal abjection of self-promotion – on Facebook, to an audience of 50 fellow authors who couldn't care less who just got a nice review in the Raccoonville Sentinel. This practice sells absolutely no books; increases one's "profile" by not one centimetre; and serves only to increase one's humiliation at not being in the first tier, where one doesn't have to do that.