This Is How You Lose Her
The end of the NFL begins with the young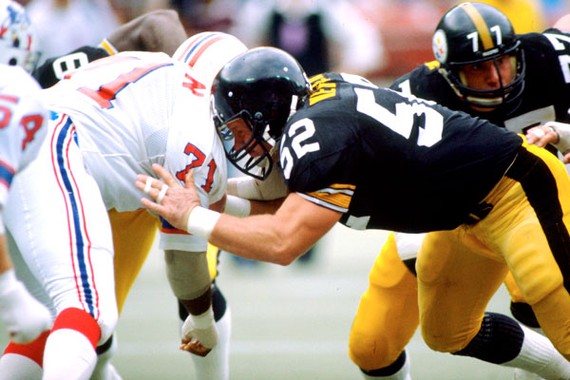 Given Junior Seau and Dave Duerson, given Tony Dorsett and Brett Favre, and given that these men were the heroes to the kind of parents who would have once put their kids in Pop Warner, this can't be surprising:
According to data provided to "Outside the Lines," Pop Warner lost 23,612 players, thought to be the largest two-year decline since the organization began keeping statistics decades ago. Consistent annual growth led to a record 248,899 players participating in Pop Warner in 2010; that figure fell to 225,287 by the 2012 season.

Pop Warner officials said they believe several factors played a role in the decline, including the trend of youngsters focusing on one sport. But the organization's chief medical officer, Dr. Julian Bailes, cited concerns about head injuries as "the No. 1 cause."

"Unless we deal with these truths, we're not going to get past the dropping popularity of the sport and people dropping out of the sport," said Bailes, a former Pittsburgh Steelers neurosurgeon whose 10-year-old son, Clint, plays Pop Warner outside Chicago. "We need to get it right."
I think that point about truths is exactly right. The NFL has a long history of lying about head injury, its effects and its connection to football. There's really no reason for any parent to listen to anything the NFL says on the subject:
2010-In a display of seriousness over player safety, Steelers linebacker James Harrison is fined $75,000 for his hit on Browns receiver Mohamed Massaquoi in an October game. Somewhat undercutting this display, the NFL sells pictures of the hit on its website.
This includes the idea that the effects of head injury can be dealt with teaching tackling technique--as though Mike Webster did not happen.
But the truth may not be enough, because what if the truth is that not remembering your daughter's childhood is a built-in risk of playing pro football? In my ideal world, the NFL would acknowledge that and then structure its compensation around the incredible risk each players takes when he puts on a uniform.