The One Part of The Sound of Music That's Not So Timeless
Might NBC's live version make the authoritarian von Trapp dad a bit more touchy-feely?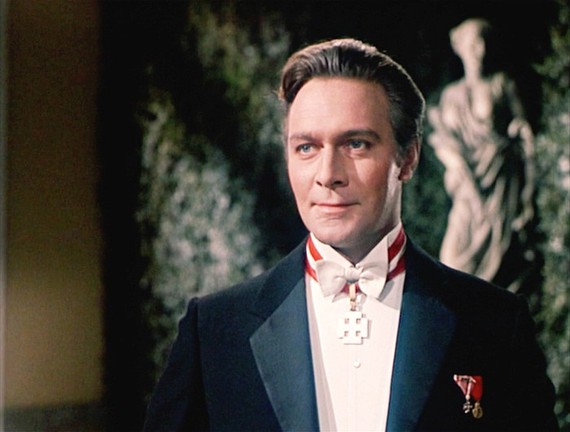 On Dec. 6, NBC will televise a live version of the classic Rodgers and Hammerstein musical The Sound of Music, starring country singer Carrie Underwood. Yesterday, the world got its first peek at the production by way of a brand-new teaser trailer complete with rehearsal footage and commentary from the cast, which includes Stephen Moyer, Audra McDonald, and Laura Benanti, who insists that it's not a remake, per se, of the Academy Award-winning 1965 film.
Rather, as Underwood puts it, it's "a Sound of Music for a new generation."
To some, this may seem like a fiasco and/or act of blasphemy waiting to happen. (Even I find myself inching toward that category.) But Underwood's right that The Sound of Music has elements that can still transfix any generation of viewers. Indeed, one of the great things about The Sound of Music is the timeless appeal of its characters: The clumsy but clever nanny, the uncontrollable kids who are really just starved for parental affection, and the not-so-maternal stepmom-to-be are all figures pop culture still recycles and reveres.
There's one Sound of Music character, however, whose archetype isn't quite as common anymore: the strict, scary dad. Georg von Trapp is a careworn, snippy widower who initially expresses his affection for his children by ignoring them, forbidding playtime, making them wear uniforms and march in line, and summoning them with barked orders and boatswain whistles. The likes of him don't often show up in pop culture these days, and it'll be fascinating to see whether True Blood's Moyer and the producers try to update him for modern audiences.
The Sound of Music was set in a bygone era when it was made, but some of its family-centric drama is very much rooted in the changing social norms of the 1960s. For example, as George Washington University's Anne McLeer wrote in a 2002 NWSA Journal article, the family at the center of The Sound of Music reflected the tensions of changing attitudes toward fatherhood and fathers' roles in families. In both The Sound of Music and Mary Poppins, she wrote,
the father has a disciplinarian, behaviorist technique for dealing with his children and household, which in both stories is shown to be a failure. In both films, the children misbehave and feel distanced from their father until the nanny remedies the situation. These changes resonate with changing understandings of child rearing and family structure that had been emerging in postwar America. Childcare experts and psychologists rejected the previous generation's strict disciplinarian methods of child rearing, as advocated by behaviorists such as John Watson (1928), for the more laissez-faire methods of "Dr. Spock" (1954). This change is seen to be consistent with a general cultural trend away from the self-denial of the pre-war period and toward the self-fulfillment that was an important element of the emerging new postwar consumerist economy.
Captain von Trapp, of course, undergoes one of the more cherished changes of heart in movie history. His frigid demeanor melts away when Fraulein Maria brings music and affection back to his home for the first time since his wife's death, and he learns to enjoy his children again.
But the pop-culture landscape as we now know it is populated by hands-on, supportive, through-thick-and-thin kinds of dads, like Full House's Danny Tanner, The O.C.'s Sandy Cohen, and Glee's Burt Hummel, for example, plus every variety of devoted baseball-coaching, playgroup-hosting Parenthood dad. Remote, authoritative, hands-off dads certainly still exist, of course, both in pop culture and in real life—but, at least according to trend stories by Forbes, the Wall Street Journal, the Chicago Tribune, NPR, and others, they're no longer the norm.
So it's possible that a storyline consisting of "dad learns to like his kids! … after treating them like interchangeable inmates for what appears to be several years" isn't quite as redeeming now as it may have once been.
We don't know enough at this point, of course, to speculate. But for its reinterpretation, NBC could decide to try and keep Captain von Trapp sympathetic for modern first-time audiences by having him be simply too busy to raise his kids, or maybe just too brokenhearted to know how to interact with them. Or it could choose to leave the gruff, archaic model of the patriarch in the story, pointing to the difference half a century makes in pop culture's family values.