NFL Bullies, Celebrity Microorganisms: The Week's Best Pop-Culture Writing
The most intriguing articles about entertainment we've come across in the past seven days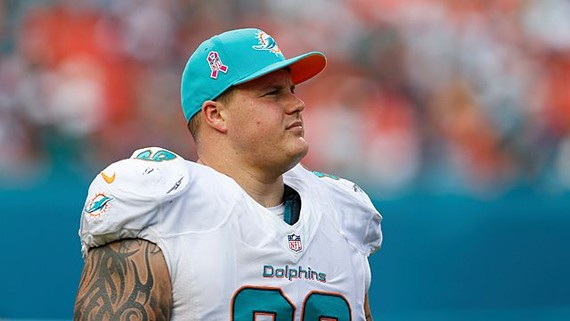 I guess the nuanced line on the scandal in Miami is that a locker room is a complicated organism, and the aggression/affection dynamic between teammates is impossible for outsiders to understand. Maybe that's true. But there are boundaries in locker rooms, same as anywhere else, and those boundaries are culturally conditioned, same as anywhere else, and they change with time, and they can be influenced. And it would be really good, it would be a really good thing, if the NFL moved its boundaries in such a way as to show some minimal respect for mental health. Not just for PR purposes, but because for as hell-bent as we seem on turning football players into gods without dignity, humanity doesn't stop the moment you strap on a Dolphins helmet. I don't know when football forgot that fact, but the evidence is overwhelming that it needs to remember.

There will always be locker-room assholes. They should be curtailed. And when a player says he needs time off for mental reasons — again: in a sport with a suicide problem — it shouldn't spark a national conversation on whether he's soft.
---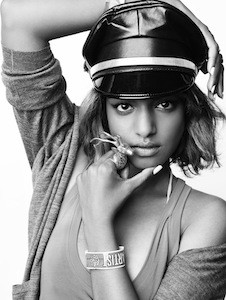 Through M.I.A we finally get to tell a joke we aren't the butt of while mugging in front of confused white critics and YouTube commenters, agape at our jalabiyas, turbans, or armfuls of gold bangles flashing on brown skin. In a world where we're still getting killed for looking different, it's supremely satisfying to see M.I.A machine-gun the market with that difference.

All the while British Sri Lankan Matangi "Maya" Arulpragasam, despite her stunning beauty, resists the exotification of the white market by usurping that commodification. Her recontextualization of authentically mimics a decontextualized reality. The packaging doesn't undermine the message; it is the message.
---
Lou and I played music together, became best friends and then soul mates, traveled, listened to and criticized each other's work, studied things together (butterfly hunting, meditation, kayaking). We made up ridiculous jokes; stopped smoking 20 times; fought; learned to hold our breath underwater; went to Africa; sang opera in elevators; made friends with unlikely people; followed each other on tour when we could; got a sweet piano-playing dog; shared a house that was separate from our own places; protected and loved each other. We were always seeing a lot of art and music and plays and shows, and I watched as he loved and appreciated other artists and musicians. He was always so generous. He knew how hard it was to do. We loved our life in the West Village and our friends; and in all, we did the best we could do.

Like many couples, we each constructed ways to be – strategies, and sometimes compromises, that would enable us to be part of a pair. Sometimes we lost a bit more than we were able to give, or gave up way too much, or felt abandoned. Sometimes we got really angry. But even when I was mad, I was never bored. We learned to forgive each other. And somehow, for 21 years, we tangled our minds and hearts together.
---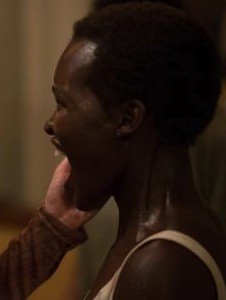 My reaction to 12 Years a Slave is borne, largely, by exhaustion. I am worn out by slavery and struggle narratives. I am worn out by broken black bodies and the broken black spirit somehow persevering in the face of overwhelming and impossible circumstance. There seems to be so little room at the Hollywood table for black movies that to earn a seat, black movies have to fit a very specific narrative. Thoughtful romantic comedies like Love & Basketball and the original Best Man, which has a sequel later this month, fail even to be included in most conversations about movies. Sure, they're not Oscar contenders, but they certainly capture the black experience and yet, somehow, they're viewed as being less worthy of talking about than similar fare like Enough Said, which has earned many plaudits. Filmmakers take note of this and keep giving Hollywood exactly what it wants. Hollywood showers these struggle narratives with the highly coveted critical acclaim. It's a vicious cycle.

There is no one way to tell the story of slavery or to chronicle the black experience. It is not that slavery and struggle narratives shouldn't be shared but these narratives are not enough anymore. Audiences are ready for more from black film — more narrative complexity, more black experiences being represented in contemporary film, more artistic experimentation, more black screenwriters and directors allowed to use their creative talents beyond the struggle narrative. We're ready for more of everything but the same, singular stories we've seen for so long.
---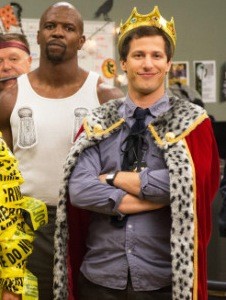 This season was no beacon of racial enlightenment on TV–I give you Dads–but there are signs of improvement in this regard anyway. New Girl's casting may have been an accident (Wayans was available again after Happy Endings was canceled), but it's good anyway to see two black men, in a mixed-race cast, who are friends just because. They have a history, Coach has been kind of a jerk to Winston in the past, and that's it. (Not that the show pretends race doesn't exist: in Wayans' return episode, Coach had a run-in with a romantic rival who was a cop, and Winston asks if his friends have heard the one about the two black guys and two white guys who go into a police station: "The two white guys leave.")

And on the sitcom that leads into New Girl, Brooklyn 9-9, the diversity is very conscious, not for p.c. reasons but simple realism. As its co-creators have said, it's a New York City police show, and New York's police department is about half minority. So you'll see two Latina detectives who are very different personalities, because why not? You'll see Andre Braugher and Terry Crews (who had a fantastic episode this week), sharing a subplot about Crews' character's annoying brother-in-law–not because they're bonded as the precinct's black characters, but simply because they work together, and it's life–and, you know, in-laws, amirite?