Appreciating Gaga, Defending Lorde: The Week's Best Pop-Culture Writing
The most intriguing articles about entertainment we've come across in the past seven days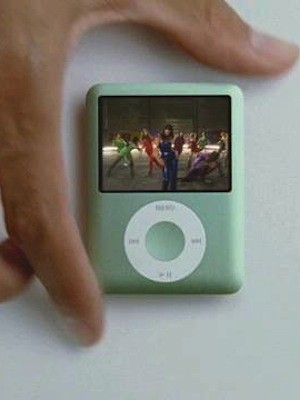 It's been nearly 30 years since Lou Reed hawked Honda scooters with "Walk on the Wild Side" and 26 since Nike used (and was summarily sued for using) the Beatles' "Revolution" to sell sneakers, but the diminishing of this notion's ability to outrage has sped up over the last decade. Volkswagen used Nick Drake's "Pink Moon" and a half-dozen Wilco songs, Apple placements are gold medals rather than albatrosses for relative newcomers like Feist and rock royalty like U2 alike, and no less an anticommercialism scold than Pearl Jam got in bed with Target in 2009. Such moves are barely even press-cycle talking points by now.

Greynolds says what expedited this change wasn't just the huge drop in record sales, but as layoffs swept through the record industry, contacts from labels and distributors went to marketing, advertising, and brands. "All of the sudden those were the people at music houses," says Greynolds. "People from your world. They might be feeding you a line of shit, but there was trust. They were different."
---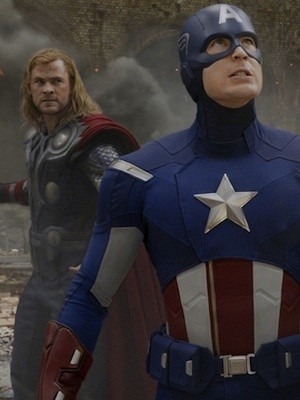 Matt: If you'd told me at age 15, at the height of my comic-book nerdery, that when I was 30, there would not only be good Marvel movies, but good Marvel movies that interconnected to form an entire Marvel Cinematic Universe similar to the one that exists on the page, I would have prayed for Doctor Doom to show up with his time platform to whisk me into the future. Given the shabby state of comic-book movies when I was a kid, outside of the Burton Batman films, the fact that these films exist at all, and that they're as consistently satisfying as they are, is a minor miracle.

The arc of Phase One of the MCU shows all the best and worst parts of the cinematic universe model. When each film flows into the next and builds to a climax like The Avengers, it is hugely satisfying. But the longer the MCU continues, the more I'm struck by the sameness of all the movies; they have different characters and settings, but mostly look and sound identical. That's very much by design to make the MCU feel coherent. But Marvel's comics do a better job of striking a balance between maintaining a coherent universe and giving characters' individual series their own particular flavors and aesthetics. Marvel's movies to date have captured a lot of its characters' charm, but not necessarily its comics' charm; the idiosyncratic dialogue of Brian Michael Bendis, the big ideas of Jonathan Hickman, the intense action of John Romita Jr., the unique page designs of Paolo Rivera.
---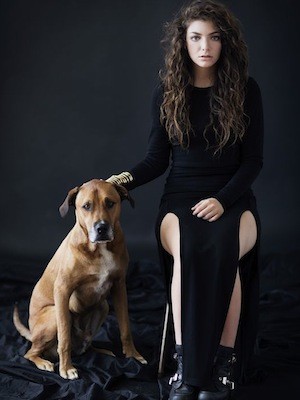 So it makes total sense that a 17-year-old with that kind of background would tell The Sun, "When I meet a bunch of girls my age, I find that stressful … I feel intimidated by them," and then go on to claim she identifies with Kanye West (who, perhaps not coincidentally, has also publicly used Taylor Swift as a kind of abstract punching bag). To me the quote gives important nuance to Yelich-O'Connor's recent volley of sound bites against the work of pop peers like Selena Gomez, Lana Del Rey, and Swift. It's also kind of a "duh" moment for anyone who's been following this stuff. Of course Lorde is intimidated by teenage girl culture (all the artists she has called out are in their twenties, but with the possible exception of Del Rey, they are still largely making music for and catering their images to tweens and teens), because teenage girl culture can be SCARY, especially for someone who feels like an outsider; it's even scarier and more toxic than celebrity culture. Yes, Lorde got her contract at age 12, but she has not been "in showbiz" since age 12. As Greive's profile reveals, her contract with Universal mostly entailed occasional writing sessions with New Zealand–based songwriters (Yelich-O'Connor had famously never been on a plane until this year), a downright relaxed-seeming four-year process that eventually led to her first EP, a far cry from the Disney boot camp the Selenas and Demis of the world went through. Lorde is like Cady Heron arriving in a Plastics-ruled North Chicago high school, but instead of trying to infiltrate Regina George's inner sanctum, she's chilling in Janis Ian's basement and talking shit about the whole school. Which, let's be honest, is what Cady Heron would actually do if Mean Girls were real.
---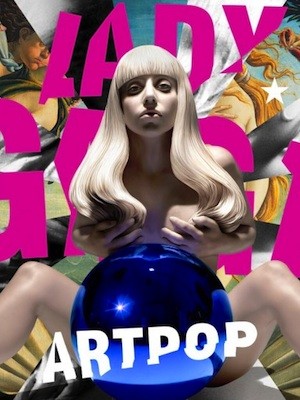 Too much of a (mostly) good thing isn't a bad thing at all, especially considering today's pop climate.

In a year when Lady Gaga's fellow heavyweights didn't really seem to try very much at all — when Beyoncé inked a $50 million deal with Pepsi to go on a tour to promote nothing in particular and tease snippets of songs in H&M commercials that no one can buy on iTunes, when Britney landed in a helicopter in the middle of the desert for no reason to announce a Vegas residency that she may or may not even want to do, and when Katy Perry released an inoffensive collection of Teenage Dream B-sides for 14-year-olds — pop music's greatest try-hard gave us the year's most fabulously over-the-top shitshow that absolutely deserves your applause.
---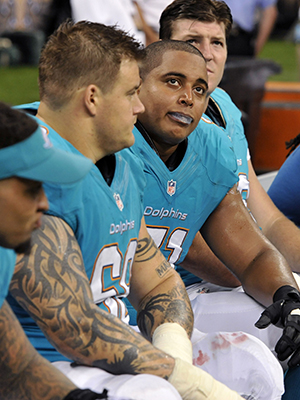 Over the years, think about the whistleblowers in sports who have been brutalized and marginalized for coming forward with an ugly truth: ...

The Armstrong Sirens, 2003-2012. Almost everyone was too afraid to unveil the Lance Armstrong doping scheme until British journalist David Walsh came along in 2003. For years, he would report accounts from team masseuse Emma O'Reilly, cyclist Stephen Swart and reveal an arbitration case with the sworn statements of Betsy and Frankie Andreu, a longtime teammate of Armstrong's. Over the decade, Greg LeMond also voiced his doubts about the purity of Armstrong's fairytale dominance and massive fortune. All would suffer ridicule at the hands of Armstrong and his PR machinery. All would be ruined emotionally and/or financially. Armstrong would finally confess to doping this past year in what filmmaker Alex Gibney calls in his new documentary, "The Armstrong Lie," vindicating the victims of his persecution campaign. But they will never be made whole.

The NFL is faced with its own whistleblower in Martin. No doubt lawsuits could be filed. Already, Incognito has reportedly filed a grievance against the Dolphins over his indefinite suspension. And Martin could be thinking about a workplace lawsuit. Whatever legal briefs are filed, Martin deserves to play, but will there be a way? The public reaction will always have its outliers, with panting social media voices decrying the sissification of the NFL, but isn't it time we stop rewarding the bullies? For a league that always whips up a pop-up solution for every crisis—via policies and placards—isn't it time for a bridge forward to be built on meaning and not with Legos?
---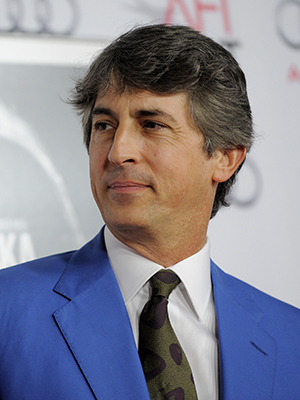 These men are failures, but Payne has far more sympathy than scorn for them—he doesn't hold them up for ridicule the way he did Broderick's Election teacher. Consequently, Payne's movies have become a little softer and sweeter over time. It shouldn't be a surprise, then, that they've also been more accepted by Oscar voters. Both Sideways and The Descendants got nominated for Best Picture, and it's a safe bet that Nebraska will as well. (Payne shared a Best Adapted Screenplay Oscar for those two previous films.) No matter their considerable quality, Payne's films are the kind that play well with the older-skewing Academy: They're humanist in tone; they work within traditional narrative parameters (it's not like he's making The Master orMulholland Dr.);and they usually end on a poignant, uplifting note. He makes the kind of movies that so often turn into schmaltz-fests, except in his hands they're often far smarter and more nuanced.

"I'm deathly afraid of being too sentimental," he recently told The New Yorker. "But a film should be emotional. There is a letter from Chekhov in which a young writer asks him for some feedback, and he's kind enough to do it. He writes the guy back and says, basically, 'It's too damn sentimental. If you want emotional effects, you have to place them against a cold background, so they stand out in relief.' I think that's true."
---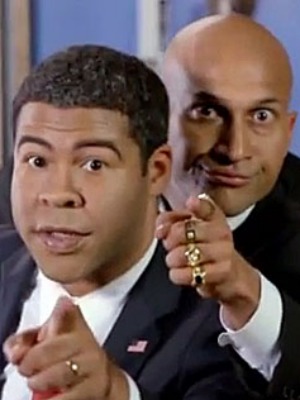 What genre signifiers can do is build a scene in a single shot, before a word is spoken. No words need be wasted on setting a scene or tone because that work is done in advance by the director. All K&P need to do is inhabit the scene and build their characters and jokes. We've all seen many beginning level improv scenes fail because the actors spend too much time talking about where they are and what they are doing before they work to find what is unusual. Atencio gives K&P the ability to immediately go for what is unusual through creating authentic and real-feeling genre beats. Seemingly counterintuitively, because of Peter Atencio's thoroughness in his direction and the creation of the aforementioned cinematic look, the performance is able to be the most tangible element in a scene because it's the element that feels the most uncomfortable or unusual to a viewer. If it looks like a horror film, and sounds like a horror film, then it's funny when people don't act like they are in a horror film.