A City Gets Its Own Font
Chattanooga designers have created a typeface meant to give the town more of a cohesive visual identity.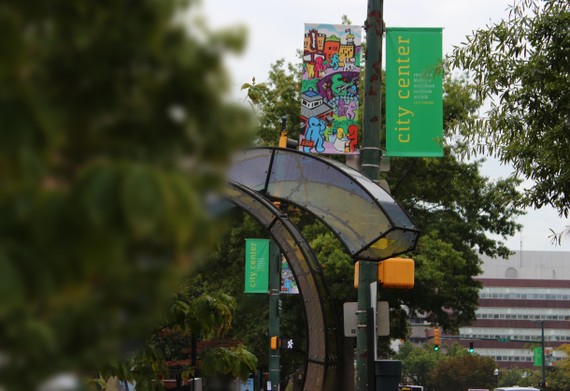 Chattanooga, Tennessee has the distinction of being the first city in the United States to have its very own typeface: "Chatype." Designed by Chattanoogans Jeremy Dooley and Robbie de Villiers with support from fellow designers D.J. Trischler and Jonathan Mansfield, the Kickstarter-funded typeface was released on Oct. 31. "Every city needs a brand, to highlight its own distinctive offerings," Dooley says. "Typefaces are ideal for such a large and diverse organization such as a city."
Dooley, who runs Insigne Design and sells his various fonts online through MyFonts, told me that the initial idea was to approach the city government for funding. But after some meetings his group decided that attaining public money would be difficult, run counter to the spirit of the project, and would require a lot of time to get people on board.
"With Kickstarter, we bypassed the politics and bureaucracy and instead formed a grassroots effort through crowdfunding," he says. "It was only after our success and after multiple city organizations enthusiastically embraced the face that the city decided to name Chatype as its official typeface."
Although the project began under a prior administration, the current mayor, Andy Berke, has embraced the broader design strategy of type as a civic unifier. Nonprofits and foundations dedicated to enlivening the city have also said they'll use the font.
One of the influences for this project was Metro Letters: A Typeface for the Twin Cities initiative by the University of Minnesota Design Institute, an experiment to understand the relationship between typography and urban identity. Inspired by this well-publicized 2003 project, Dooley, who started up his office in Chattanooga in 2007, sought out de Villiers, who had moved into town around the same time, as collaborators: "Being new to the area, we didn't know what we could or couldn't do, so we took a shot at this new font concept."
In the process of developing the typeface on their own, Dooley and company held a public forum that was well-attended by local designers. Chatype was intended as display type and initially was stylized stencil but in the process of the forum they received feedback that legibility was challenging. "Robbie still prefers the stencil," Dooley says, "but the community had spoken, and the stencil variant was relegated to an alternate form contained within the font which allows graphic designers the option to use the stencil form when they see fit."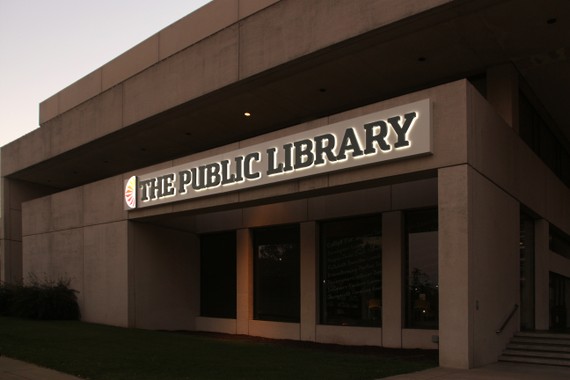 Eventually, the typeface will be used throughout the city government, including on letterhead and internal signage: "We recognize that Chatype is not ideal for all applications, though. As the saying goes, 'the better part of valor is discretion,' so while Chatype is the new, official font of Chattanooga, we're relying on graphic designers around Chattanooga to put careful thought into the best way to use it in their work."
At the moment the tangible results are difficult to measure, but the folks behind the font hope it'll lead to profits for local businesses, PR buzz in creative and tech communities, increased tourism, and talent relocating to Chattanooga. Dooley also hopes that Chatype will raise Chattanooga's profile, making it a more visible center of innovation and design, which opens new markets and attracts the creative talent. "City pride and exemplary civic design are some of the intangibles," he says, "but [they're] still potent results that help drive some of the tangibles in the end."