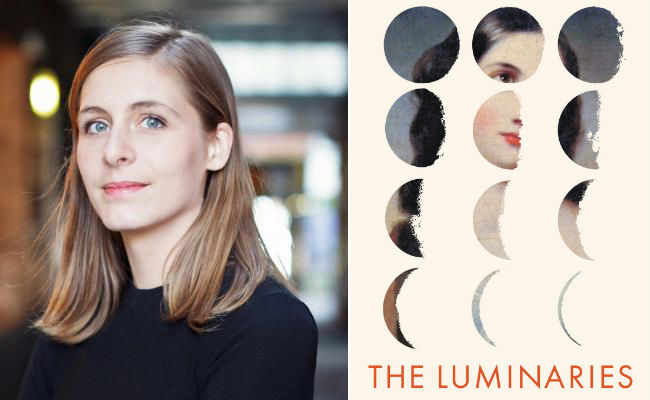 Eleanor Catton, 27, is the youngest author ever to be nominated for a Man Booker Prize. She deserves the distinction: The Luminaries, her second novel in five years, is excellent and a likely frontrunner for the grand prize. And if there was any concern that Catton's prose might betray her as a mere beginner, The Luminaries has proven quite the opposite. She writes with the fluid and artful precision of a much older writer—more than a century older, in fact.
Set in 19th-century New Zealand, at the height of the West Coast Gold Rush, The Luminaries recalls the literary style of the time with impressive accuracy: It's a massive tome, weighing in at 832 pages, but contains sentence after sentence of quietly observed detail. For example:
The twelve men congregated in the smoking room of the Crown Hotel gave the impression of a party accidentally met. From the variety of their comportment and dress—frock coats, tailcoats, Norfolk jackets with buttons of horn, yellow moleskin, cambric, and twill—they might have been twelve strangers on a railway car, each bound for a separate quarter of the city that possessed fog and tides enough to divide them.
The story itself, an intricately woven murder mystery with an expansive cast of colorful characters, is the type of elegant page-turner you might have found serialized in the earliest editions of The Atlantic. Catton maintains multiple storylines with Dickensian dexterity—hapless protagonist Alistair Lauderback stumbles on a string of grisly murders while a cabal of local men convene in secret to discuss them. These intertwined plots unfold against the backdrop of a frontier town that runs on vice: sex, drugs, and murder.