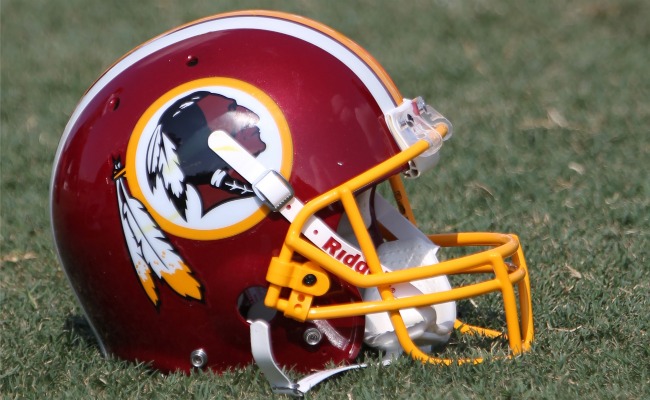 It's been a trying year thus far for Washington's professional football team, and not just on the field. This past weekend, President Barack Obama told the press that he thinks the Washington Redskins should change their racially offensive name. 
"If I were the owner of the team and I knew that the name of my team—even if they've had a storied history—was offending a sizable group of people, I'd think about changing it," the president told the Associated Press. "I don't know whether our attachment to a particular name should override the real legitimate concerns that people have about these things."
Obama's part of a growing movement. The Kansas City Star has had a longtime policy of avoiding the word "Redskins," and the Washington City Paper, Slate, and Sports Illustrated's Peter King began to censor themselves from using the name in the last year or so. Ten members of Congress formally asked the team to change its name in May, and NFL Commissioner Roger Goodell acknowledged the possibility of a change in September. "If one person is offended, we have to listen," he said. Team owner Dan Snyder, meanwhile, has said he will "never change the name."
But opponents of the name have been around for years. In 1992, Native American activist Suzan Shown Harjo became the lead plaintiff in a lawsuit aimed at changing the moniker; in 2003, a federal appeals judge ruled that the statute of limitations had run out on their ability to force the team to retitle itself. In other words, Sorry, but you should have lodged a protest back in 1967, when the team name was first trademarked. (At the time, of course, the United States was ripping Native American children away from their families and sending them to live at boarding schools and with white families, separating them from their language and culture.) And the Redskins come from a long lineage of culturally fraught names: Before they came to Washington in 1937, they were the Boston Redskins; their fans at the time also rooted for the city's baseball team, the Boston Braves. Fans of the baseball franchise, now in Atlanta, still wave mock tomahawks and chant mock war cries inside the stadium today.