By Heart is a series in which authors share and discuss their all-time favorite passages in literature.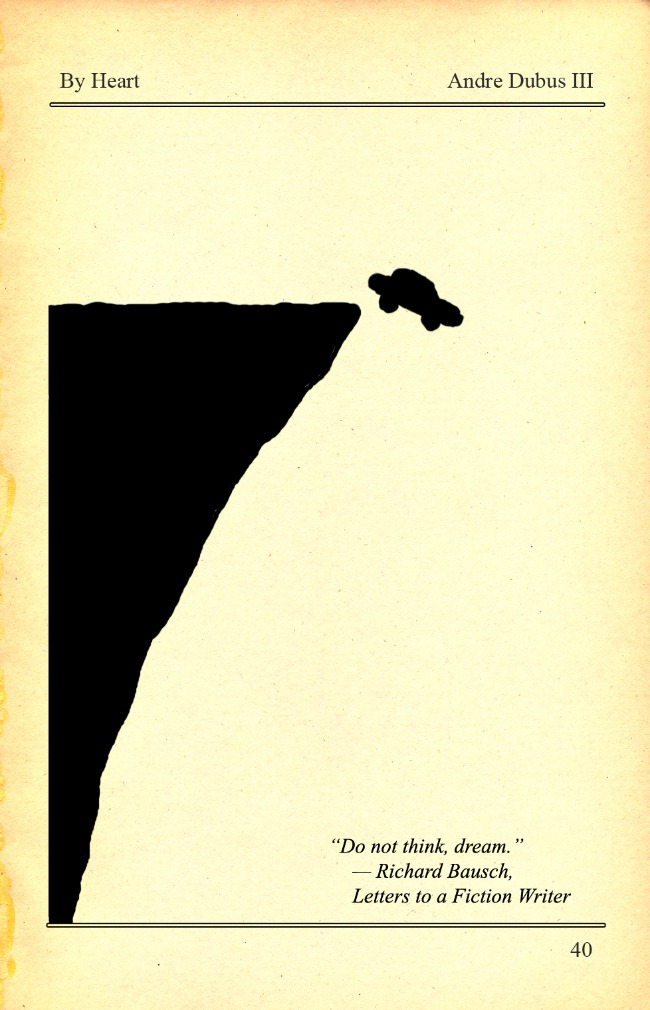 Doug McLean
Novelists tend to fall into two camps. Some authors love their outlines—they plot and plan and schematize and think their way through problems. John Irving is one example; he spends months outlining his novels in advance, and when he puts pen to paper, he knows exactly what will happen.
Other authors, meanwhile, feel their way through. When they sit down at the desk, anything can happen: They lose themselves in the dark on purpose, and follow the light of strangeness and surprise. Flannery O' Connor, whose stories revealed their structure over the course of many drafts, worked this way.
The latter approach can sound odd, even shamanistic. What do novelists mean when they say things like my character showed me the way? But my conversation with Andre Dubus III, whose new book Dirty Love is out this week, addressed the challenges and joys of writing without pre-determination. We discussed what it means to write into the unknown, how to do it, and why writers should.
Dirty Love contains four linked novellas about love and betrayal in a coastal town. In the first story, a cuckolded man stalks his wife with a video camera; in the last, a young woman's world is shattered when a sexually explicit image of her surfaces online. Dubus is the author of books including The House of Sand and Fog (a finalist for the National Book Award), The Garden of Last Days, and Townie. He talked to me by phone from his house north of Boston.