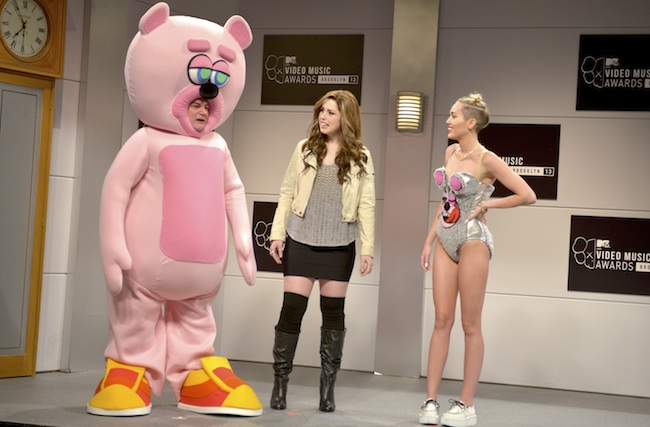 Many a pop-music controversy has been caused by the question of whether the name on the package is a statement of creative ownership or a convenient fiction of marketing. What input does Beyoncé have into "her" music? For that matter, what input did Led Zeppelin have into "their" music? Are they geniuses shaping their own personal statements? Or are they just brands to put on anonymous product?
These questions form the context for singer Sinead O'Connor's recent open letter to Miley Cyrus.
I am extremely concerned for you that those around you have led you to believe, or encouraged you in your own belief, that it is in any way 'cool' to be naked and licking sledgehammers in your videos. It is in fact the case that you will obscure your talent by allowing yourself to be pimped, whether it's the music business or yourself doing the pimping.
O'Connor is warning Cyrus about using her body and sexuality to sell records. But the background assumption is that Cyrus isn't fully in control of her music, or, at the very least, that Miley Cyrus the naked, tongue-wagging meme will erase Miley Cyrus the artist. As singer Amanda Palmer wrote, telling Cyrus "that her team is to blame is telling her that she's not steering her own career and decisions." Palmer points out that Cyrus is likely to feel "patronized"—which, given Cyrus's aggressive response to O'Connor's advice, appears to have been the case.