By Heart is a series in which authors share and discuss their all-time favorite passages in literature.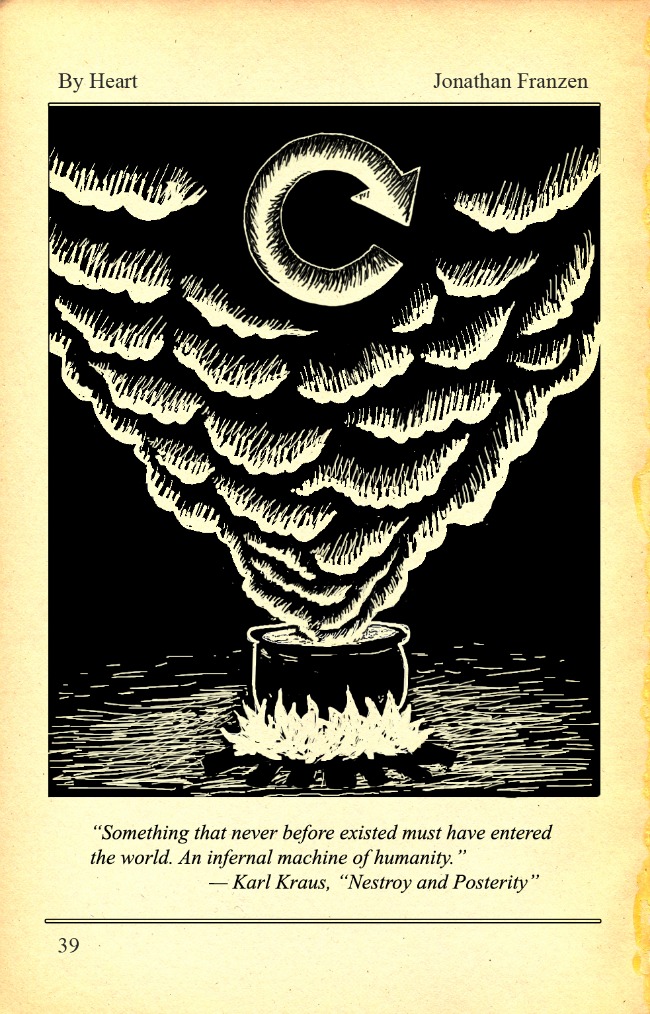 Doug McLean
Karl Kraus, the Austrian satirist, playwright, and critic of the mass media, was born in 1874 and ran the magazine Die Fackel ("The Torch") from 1899 until his death. And according to novelist Jonathan Franzen, he was the first-ever iteration of what we might now call a media theorist. Franzen's new book of Kraus translations, titled The Kraus Project, characterizes Die Fackel as something like the first news-criticism blog: Kraus cut and pasted pieces of news and applied his own individual, withering commentary to them all. 
Kraus, largely obscure to American audiences until now, excoriated "light" writing—the complacent, sentimental, and celebrity-driven feuilleton, meant to be read and discarded—by treating fluff pieces with academic rigor in order to expose their artistic failings, ethical assumptions, and ideological underpinnings. Though his merciless analyses earned him a reputation as "The Great Hater," his critique today seems prescient.
Throughout The Kraus Project, Franzen's copious annotations combine comic personal reflections, close textual analysis, historical background, and precise, sometimes hilarious takedowns of Internet-era writing—from bizarre and offensive headline juxtapositions on AOL's homepage, to vapid, adjective-laden travel pieces in The New York Times. Together, Kraus and Franzen urge us to think more critically about the aesthetic, economic, and ethical implications of the media we encounter—and suggest we should be troubled by much of what we see.