Did a WWI Recruiting Poster Inspire the Most Iconic Shot in Dr. Strangelove?
Behold a seaman straddling a torpedo like a bull.
Recall the climactic scene from Dr. Strangelove, where Major Kong straddles the atomic bomb, riding it like a rodeo bull as it plummets toward nuclear apocalypse:
What was the inspiration for that scene? It's impossible to know for sure. But as I was strolling through the Deutsches Historisches Museum, where there's a substantial section on World War I, I unexpectedly came across this American recruitment poster: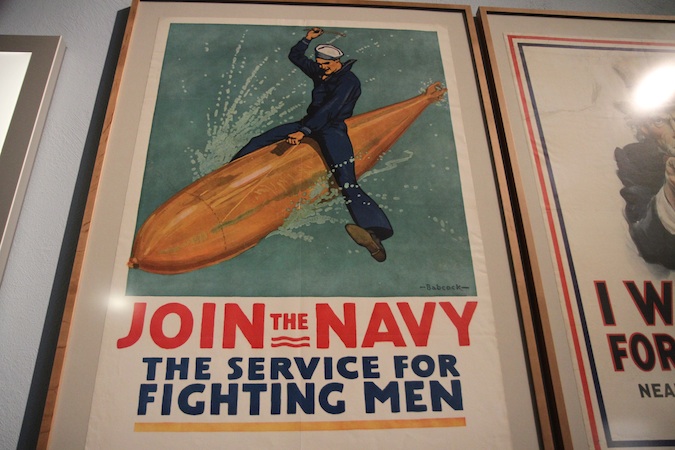 Did Stanley Kubrick ever see that poster? Either way, it's a hell of an image to persuade someone to risk his life in the fight against unrestricted submarine warfare!