This post is part of a weekly series in which Atlantic staffers offer their takes on the six novels shortlisted for the Man Booker Prize.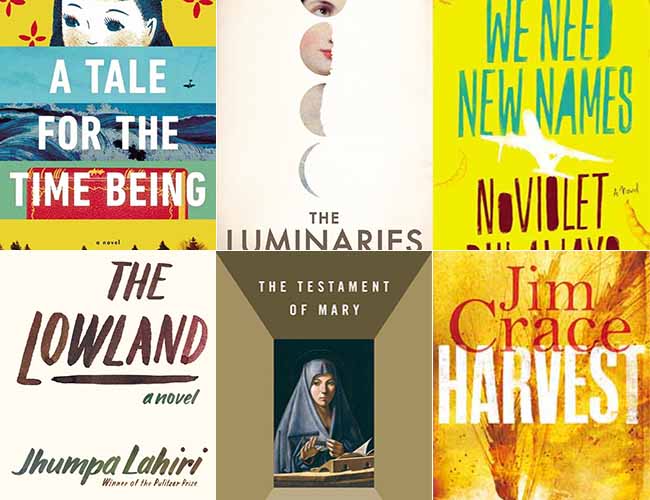 Polarized is how many Americans expect contests to be these days, so as I've followed my colleagues' insightful weekly bulletins since the start of September, that's how I've found myself viewing the six Man Booker Prize nominees. Would the over-50, established guys from the North (British Jim Crace and Irish Colm Tóibín) beat out the precocious female newcomers from the Southern hemisphere (Nigerian NoViolet Bulawayo and New Zealander Eleanor Catton)? I wrote off the middle because, well, it was the middle—and because Jhumpa Lahiri and Ruth Ozeki, authors of the remaining two nominees (The Lowland and A Tale for the Time Being, respectively), were the closet Americans of the group. They could hope for other honors (and, indeed, The Lowland was recently nominated for a National Book Award).
Each side had a lot going for it. The judges could, I figured, award a novel that capped an impressive oeuvre: Crace's Harvest is his 11th work of fiction; Tóibín's The Testament of Mary is his 10th book. Or they could salute brilliantly budding careers: Bulawayo's We Need New Names is her first novel, and the 848-page The Luminaries is, amazingly, 27-year-old Catton's second. The choice, as I scripted it, was between the eminently respectable bet and the bold leap. My gut told me the judges had narrowed it down to the starkest standoff:  Crace (the most senior) vs. Catton (the most prolific upstart).