Wrestlers' Kisses, Writers' Pet Words: The Week's Best Pop-Culture Writing
The most intriguing articles about entertainment we've come across in the past seven days
Click the links in the article titles to read the full pieces, and let us know what we've missed: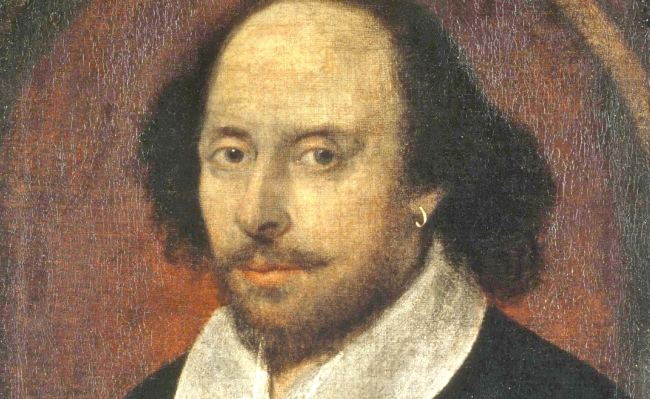 National Portrait Gallery, London
The New Yorker
Pet Words
Brad Leithauser
The word "sweet" appears eight hundred and forty times in your complete Shakespeare. Or nearly a thousand times, if you accept close variants ("out-sweeten'd," "true-sweet," "sweetheart"). This level of use comes as no surprise to anyone who loves the sonnets and plays: whether in moments of fondest coaxing and chiding ("When your sweet issue your sweet form should bear") or abject anguish and empathy ("Bless thy sweet eyes—they bleed"), Shakespeare reliably repaired to a sugared lexicon. It's similarly unsurprising to learn that "flower" and "flowers" bloom on more than a hundred occasions in E. E. Cummings's poetry; for him, the rotation of the seasons meant that spring followed hard on the heels of spring. Likewise, one might rightly predict that within A. E. Housman's verses "lad" and "lads" would tabulate more densely than "beauty" or "life" or even "love" or "death." For him, "lad" was probably the richest word in the language—a modest, slender triad of letters on which he hung his deepest feelings of fascination, lust, exclusion, and (especially when regarding soldiers in uniform) envy and gratitude.





Every poet, every novelist has his or her pet words. Which words these may be dawns on you gradually as you enter the world of a new writer. The deeper you read, the more likely it is that a fresh line in effect becomes an old line, as a signature vocabulary term rings out variations on previous usages. Of course, with many major authors this process of identifying pet words can be hastened and simplified by consulting a concordance. Either way, you'll likely discover that your author's personal dictionary contains an abundance of amiable acquaintances, but a select few intimate friends.
---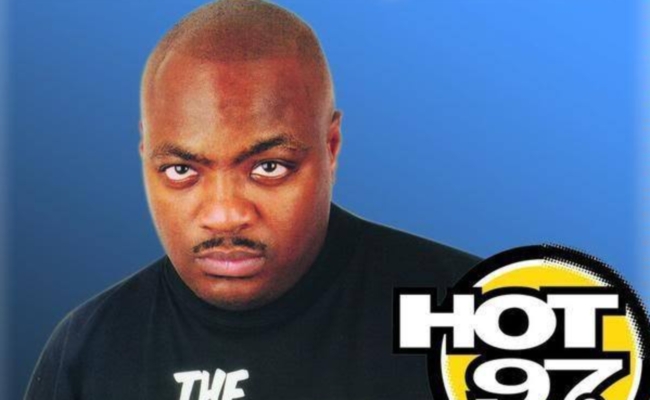 Hot 97
The New York Times
Homophobia and Hip-Hop: A Confession Breaks a Barrier
Jon Caramanica
In its detail and frankness the talk became not just a discussion about one man's personal struggles but also an intense and public conversation about hip-hop and sexuality. Implicitly, Mister Cee was addressing how he thought the two parts of himself — his sexual identity and his hip-hop celebrity — couldn't coexist.

Some of his concerns were practical: "Am I still gonna get bookings? Is the promoter still gonna book me if I say, 'Yeah, occasionally I have fellatio with a transsexual?'"

That question underscored not only the genre's history of intolerance, but also the fundamental conundrum of the hip-hop D.J.—omnipresent but largely anonymous.
---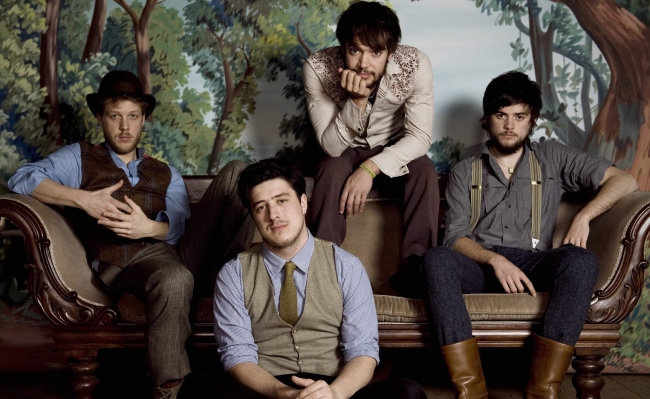 Glassnote
Slate
Could Mumford & Sons Get Better?
Carl Wilson
Of all the strains of 1960s folk revivalism, the last I'd have figured anyone missed was the happy-clappy collegiate spirit of the

New Christy Minstrels

. Yet here it is enjoying a reanimation in the second decade of the 21st century. And it's not only the multiplatinum, Grammy-guesting,

hanging-with-celebs

hootenanny-jam bands—old-timey music is hip with

tribes

of boho youth who can be found affecting creaky hill-people vocals and busking favorite cuts from the

Anthology of American Folk Music

in porkpie hats and/or cutoff Crass T-shirts at indie music festivals and/or street corners in New Orleans.

It's a very inexact science to dissect why musical movements happen. They might be set in motion by individual inspiration, respond to socio-economic conditions, or evolve out of innovations within a form (from, e.g., swing to bebop) or via new technology (1980s synth-pop or 1990s techno) or from distinctive street cultures (1950s doo-wop). Often—for instance with hip-hop—you'd have to say all of the above. Revivalist waves are more mysterious still: Why do clusters of young musicians and listeners gravitate to particular bygone sounds at particular times, and is there more to it than nostalgic arrested development?
---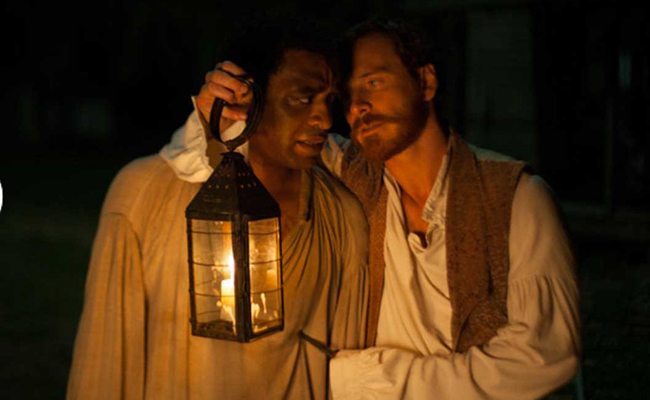 Fox Searchlight
Grantland
Is 12 Years a Slave Really a Best Picture Lock?
Mark Harris
But it's worth asking why — aside from its reported excellence — 12 Years a Slave rather than some other movie is the beneficiary of this year's hasty coronation. The answer may not be that buzz moves quickly, but that Hollywood moves slowly. The thirst to wrap up 2013's Academy Awards narrative before it has even started with a film that tears into the history of slavery in America may represent, at long last, the Obama Effect rippling all the way to the Dolby Theatre. And I don't mean the effect of his reelection. I mean Obama 2008.

Movies take a long time — what often seems an insanely long time — to make. We like to imagine that the films to which we respond most passionately are those that illuminate our moment, but when they do, it's usually by luck or by prescience. What "timely" movies actually reflect is the passion for a subject that a writer, director, or producer had two to five years earlier, which is about what it takes for a serious, Oscar-friendly film to evolve from conception to release. (Last year's two most nominated pictures, Lincoln and Life of Pi, each took a decade.) It has been five and a half years since then-senator Obama, in the middle of his 2008 primary fight, called for a "national conversation about race" in one of his first widely seen speeches. But when he brought up the idea, most people didn't know where to begin.
---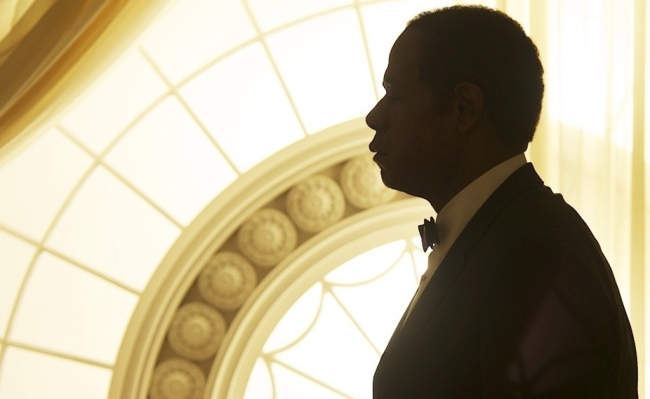 The Weinstein Company
Flavorwire
African-American Film Isn't Having a Renaissance: Harvey Weinstein and the Myth of the "Obama Effect"
Lillian Ruiz
Let's get one thing straight: this fall's slate of mainstream films starring black actors and directed by black filmmakers does not signal a renaissance of African-American film. A renaissance symbolizes newness, rebirth, revival — a moment of artistic vigor and intellectual frenzy amongst a cultural coterie — not lucky timing. More importantly, the oppression narratives propelling this year's 12 Years a Slave

and

The Butler

are already well-worn tropes about the African-American experience. Yes, by all accounts these films are beautifully acted, compelling, and worthy of praise, but declaring on the basis of these films that black films are having "a moment" isn't just simplistic; it's disappointing and willfully narrow-minded.



Between January and August of 2011, The Weinstein Company began production on three films: 12 Years a Slave, Django Unchained, and The Butler. These films strike different tones and address different themes but exist in the same contextual setting of oppression and servitude. In the context of Weinstein's rather bizarre "Obama effect" theory, this makes perfect sense. These three black films are firmly rooted in the past, where racism and its power structures are clearly identified as morally reprehensible and easy to keep at a distance. It's easy to prattle on about racial lines being erased when you choose to selectively focus on archaic systems that have also been visibly swept away.
---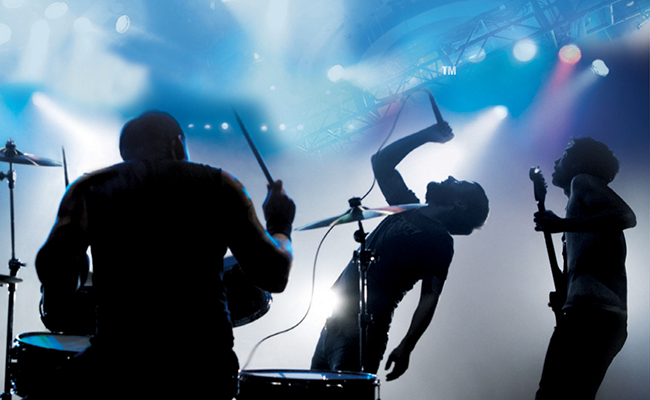 Harmonix
The Gameological Society
The Rise and Fall of Rock Band
Anthony John Agnello
Harmonix, the Boston-based developer behind Rock Band (and the entire plastic-instrument-game phenomenon of the last decade) released its last downloadable songs for the game on April 2, two and a half years after the release of the final game in the series, Rock Band 3. Don McLean's "American Pie" closed out 281 consecutive weeks of new songs for living room partiers, each one almost rewritten from the ground up by the studio to be played by amateurs with plastic instruments. Classic songs, underground indie bar burners, metalhead thrashers—they were all reimagined as video game feats of dexterity, each one adapted for all kinds of skill levels.

"Rock Band turned into this social game, this kind of collaborative experience," Harmonix's Greg LoPiccolo said. LoPiccolo was one of the project leaders on the series from the start. "We got a lot of emails from people, like families who didn't get along and teenage kids who couldn't get along, but they could all play Rock Band together, and that was a common ground. You know, Mom would sing and whatever. There's precious little of that in the world. Insofar as we were able to create an environment where people could do that and enjoy each other's company, that was a big deal for me."
---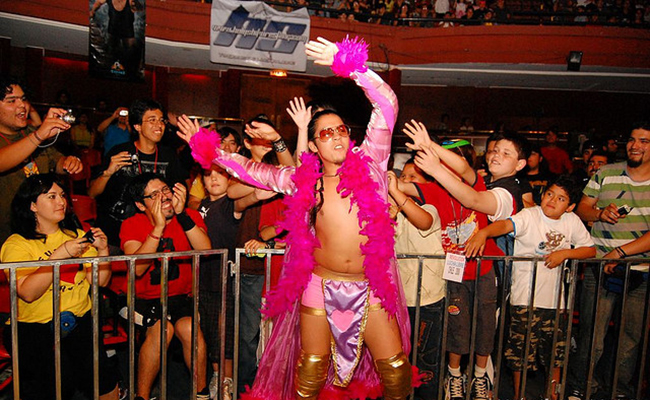 ESPN Magazine
Eric Nusbaum
He emerges in aviator shades and a white leather jacket speckled with rhinestones, collar turned up high. Lately, Maximo has been going for what he calls a gay Elvis look, growing sideburns and a pompadour under his trademark pink mohawk. The crowd shrieks and laughs and loses its mind as he bounds down the steps, past the lines of shimmying ring girls in bikinis. When the short, stocky wrestler leaps over the ropes and into the ring, the skirt on his purple Greco-Roman singlet flutters.

Once the three-on-three match begins, Maximo doesn't merely fling himself off the ropes like most wrestlers, he prances. Before launching himself out of the ring to torpedo one opponent, El Terrible, he looks to the crowd and lets his eyes linger, his expressive features visible from the farthest of the arena's 17,000 seats. With his foe cornered against the turnbuckles, Maximo stands, straddling him on the second rope. He holds the squirming El Terrible's head back and wags his tongue, taunting him as the audience chants BE-SO, BE-SO.

Then, finally, Maximo delivers the symbolic deathblow: a fat kiss on the mouth.
---
DC Comics
Forbes
True Blood's Sookie: As Close To Wonder Woman As TV Gets
Dina Gachman
It doesn't seem to be a problem getting male superheroes like Batman, Superman, or Wolverine right, so what's the deal with Wonder Woman? Is she so complicated? She's a warrior woman with superpowers and a magical lasso. This refrain of waiting to "get it right" is starting to get old. Do the execs secretly think people don't want a show focused on a female superhero? Does a female showrunner need to take the reins and give Diana of Themyscira a makeover? It's not like men can't create amazing female characters, but in this case, maybe they can't.

Consider Sookie Stackhouse. The True Blood heroine was created by the novelist Charlaine Harris and Alan Ball brought her to TV. Sookie isn't twirling around and morphing into a warrior woman in a corset, but she is a superhero with millions of fans and a cool origin story. She fights, gets bloody, curses like a sailor, and drinks Southern Comfort when she needs to settle down after a hard day of battling clawed demons and bloodthirsty Vampire Kings. Some people find True Blood corny, with its endless supply of supernatural beings and its bodice-ripping sex scenes that look like a cross between a Fabio romance novel cover and Bride of Chucky. I happen to love the werepanthers, vampire fairy brides, shapeshifters, Wicca cult leaders, and vicious maenads on True Blood. Since no one can seem to get Wonder Woman right, it seems like Sookie might not be a bad character to look to for some inspiration, since so many execs are obviously stuck.
---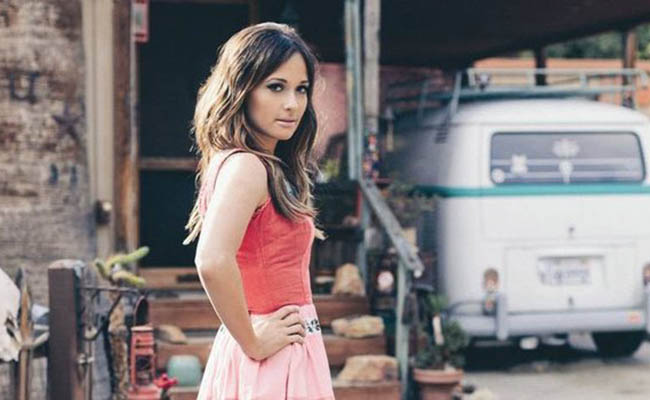 Vulture
Does Country Music Have a Problem with Women?
Jody Rosen
Retrograde sex roles are nothing new in country music, pop's bastion of conservatism. It's been fascinating, in recent decades, to see the ways country women have reconciled traditional values with changing times — whether slyly embracing feminism or stubbornly upholding the patriarchal status quo.

But in 2013, women in country are more marginal than at any time in recent memory. It's not that there aren't female stars. In fact, there are three huge ones: the large-lunged diva Underwood; Miranda Lambert, the feisty solo superstar who moonlights in the Pistol Annies; and, of course, Taylor Swift, the biggest commercial force in country, period, although her ties to the genre are becoming more tenuous. There are also some second- and third-tier stars, like Sugarland's Jennifer Nettles, Kimberly Perry of the Band Perry, and Lady Antebellum's Hillary Scott.

But these women are outliers — exceptions that prove the rule driven home by all those girls in the country top twenty. When women turn up on country radio, they're usually fantasy figures, collaged together from back issues ofMaxim and Field and Stream: hot chicks, in jeans strategically shredded For His Pleasure, doing modified pole dances in a pasture, behind a barn, in the glare of their boyfriends' pickup truck headlights. Sometimes, in songs like "It Goes Like This," they are sung to — but they're not doing any singing themselves. They're ornamental: pretty scenery at a sausage party.