When Toy Guns Looked Like They Could Kill
Packaging for fake firearms from the '50 and '60s blended striking realism and cartoonish imagery—and, for people who grew up in the era, induces deep nostalgia.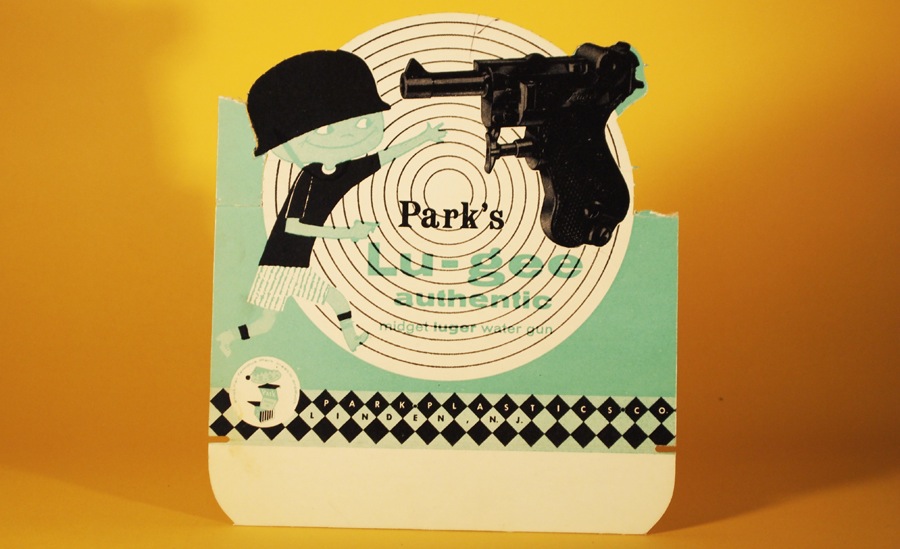 A private collection of vintage toy water gun packages illustrates, literally, how some American kids learned to love guns.
Steve Pellegrino, a graduate of the School of Visual Arts 3D Illustration program and director of Taglio Design, recently invited me to see a portion of his grandfather's mint toy-package collection from the '50s and '60s. What pop-culture maven could resist the word "mint"?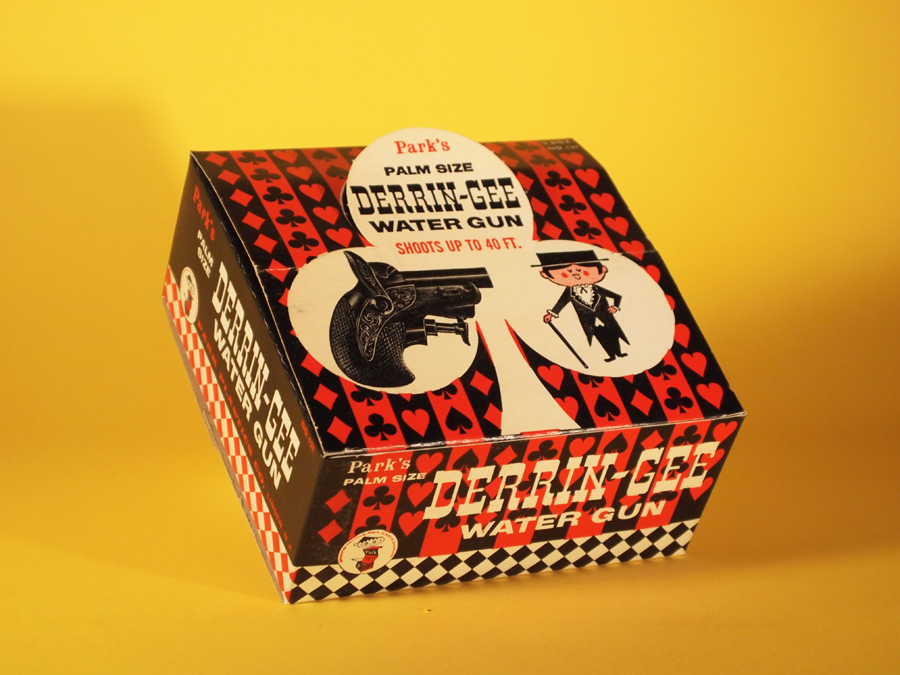 His grandfather, Gregory Ruffa, was responsible for designing and printing hundreds of packages for Park Plastics, located in Linden, New Jersey, the manufacturer of some of the most memorable—dare I say classic—plastic toys of my childhood. The collection includes printer's proofs for packages and point-of-purchase displays for such products as Salvo Rockets ("with launching platform and remote control firing"), the water-powered Satellite Rocket (everyone I knew owned at least one), the Strong Man Bell Target Game, and a number of extremely familiar water guns (the ones I would stockpile each summer for the hour-long water battles waged on the dunes of Long Beach, Long Island).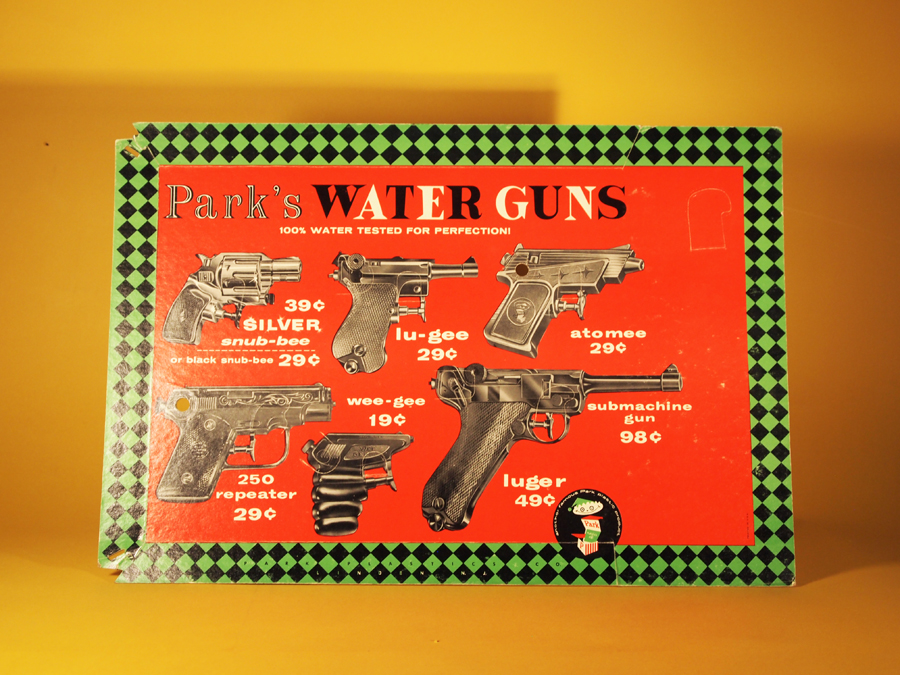 The ultra-realistic illustrations of Lugers, Mausers, derringers, and .38 snubnose specials transported me right back to when it was de rigueur for boys to pack hardware, or plasticware (BB guns, air guns, cap guns, dart guns, and water guns), and for teachers to routinely confiscate them. When plastic replaced metal and wood manufacturing in the '60s, it allowed for even more realistic weaponry than before. Nationwide standards were later passed to govern how toy guns are made so as to be distinguished from the genuine thing (i.e. with bright-colored parts, such as an orange band around the barrel).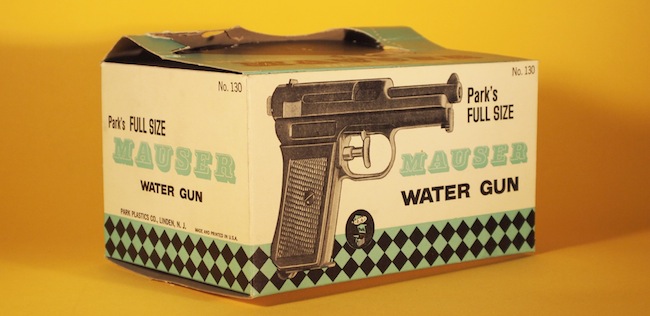 Gregory Ruffa Advertising, the sole ad agency working on Park's toy-gun their packaging, did such convincing work it was difficult to resist the call to arms. Now, these are historical artifacts. "As Park produced the packaging," Pellegrino told me, "my grandfather would save certain boxes or proofs for posterity, or because he simply liked the work they had done."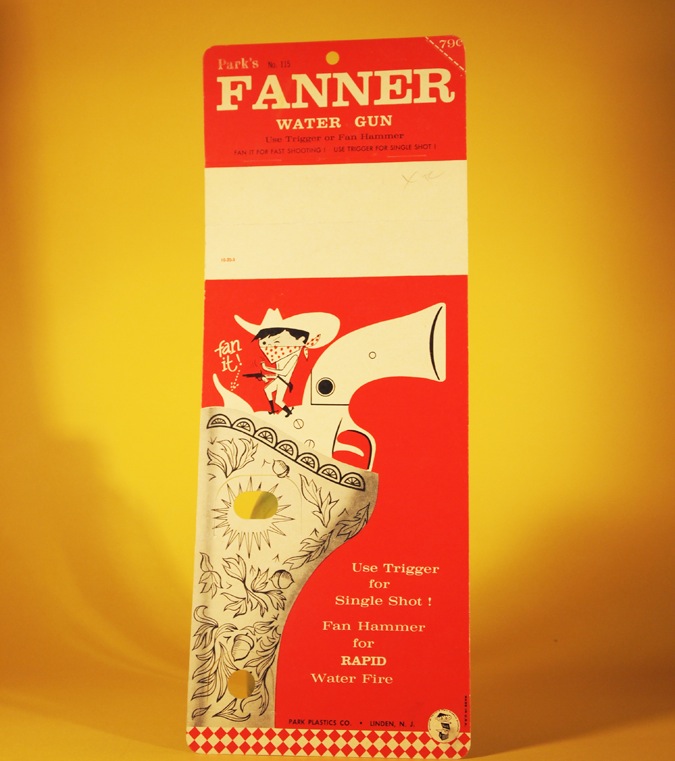 How to sell these and the non-weapon products was the job of Ruffa and Park's sales managers. "They decided that packages were to be illustrated, often airbrushed, to give the buyer a good representation of the product," Pellegrino said. "Had they used flat graphics, [my grandfather] felt it would have forced the consumer to fill in too many gaps with their imagination, thus reducing the impact of the toy. Realistic graphics also helped the toys carry a high-quality appearance."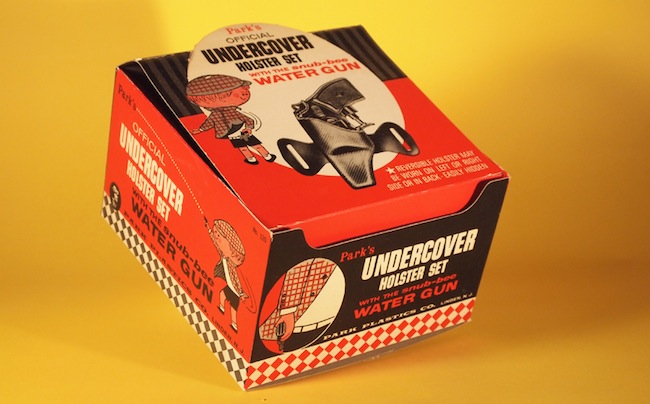 Not all the imagery is realistic, modern design, though. Many included Saul Bass-inspired graphics, which signaled these were indeed toys. Comic drawings of children at play, done by Dorothy Moreland, added a light touch.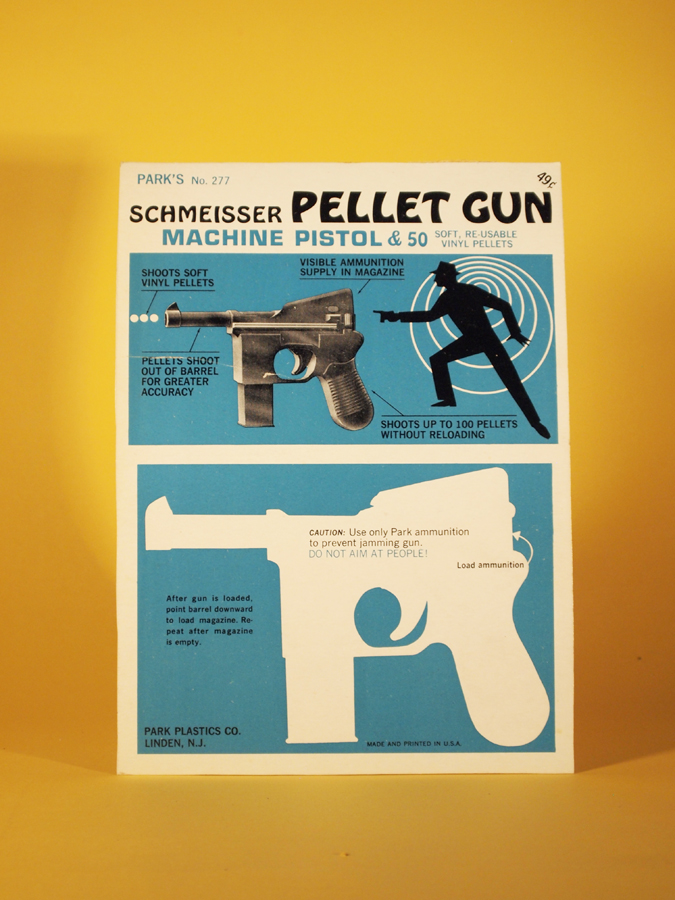 They sold well too. "The public devoured the original 'WeeGee' pistol," Pellegrino said, "purchasing millions and forcing Park to produce an additional run. Kellogg of cereal fame ordered somewhere near to a million of the water guns for prizes, and other proprietary toys were developed especially for them."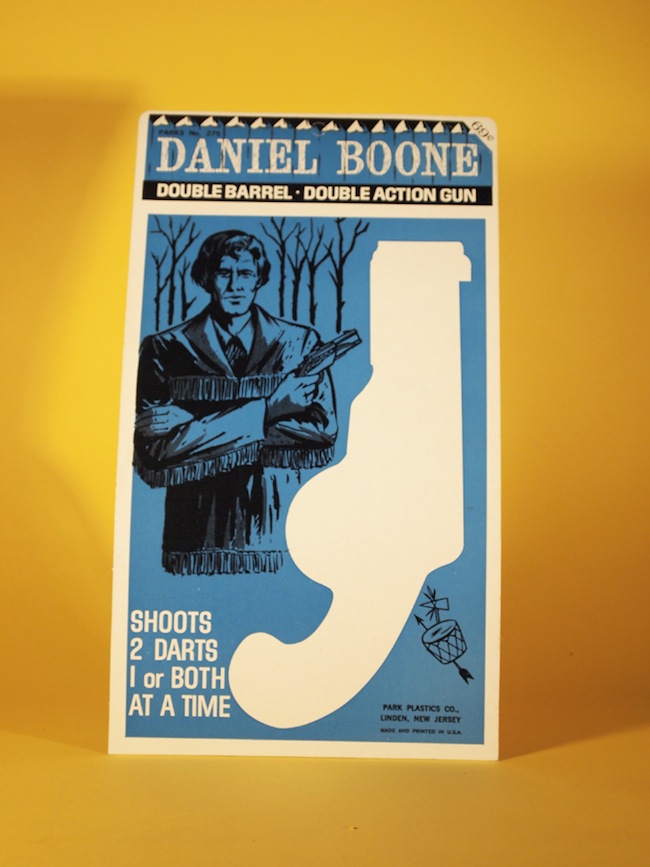 We've since learned that having a fake gun that looks like a real one can be pretty dangerous. But the Park's packaging shows how much times, and toys, have changed.
Photos courtesy Steve Pellegrino