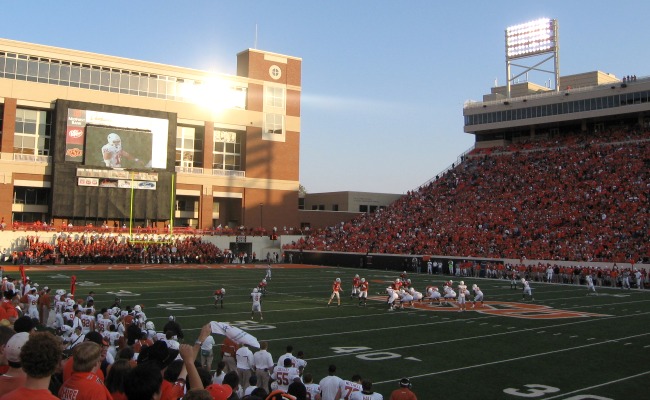 Historically, when college sports programs, especially football, have needed to convince young, athletic men to choose their school, they've used women to do so. Ever since the days when legendary football coach Bear Bryant coached at Alabama in the 1960s, large Division I athletic programs at major universities have been organizing groups of "hostesses"—college women with pretty, smiling faces who assist high-caliber potential student-athletes when they visit campus.
But hostesses play a larger role in the overall recruiting process than simply being tour guides. The hostesses, according to Deadspin, also "answer questions, and—in the evening when the parents go back to their own hotels—provide entertainment."
College football is big business. According to Forbes, the minimum that the top 20 most lucrative football programs bring in is in the tens of millions of dollars in profits. The richest—The University of Texas—has a profit of $78 million each year. For teams like these, convincing the best football players to play for them is imperative. But the NCAA severely restricts what schools can use to lure players to their campus; according to the NCAA Division I Manual, programs cannot give recruits "any financial aid or other benefits," including cash, clothing, or merchandise. In place of these financial benefits, programs use the recruits' official 48-hour visit to show them a good time, an implicit promise of what their years on campus will be like if they choose to attend that university.