By Heart is a series in which authors share and discuss their all-time favorite passages in literature.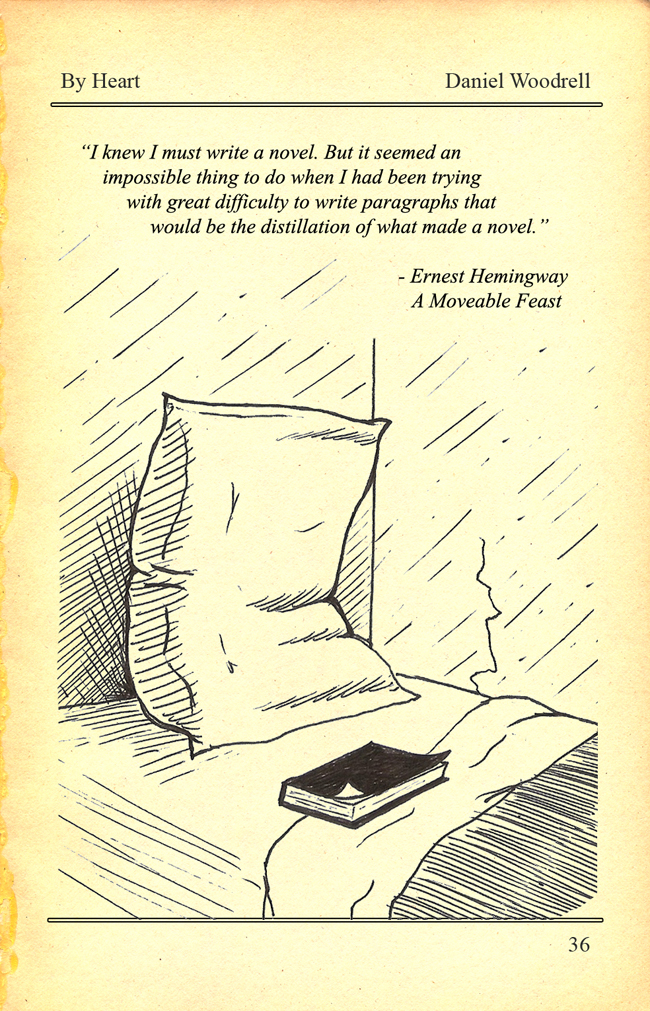 Doug McLean
Book discovery—the publishing industry's term for how readers find new things to read—can be an unpredictable process. Though book clubs and GoodReads and magazine reviewers try to codify our tastes, we often pick up books for mysterious and whimsical reasons: A conversation overheard on the subway, a beguiling title that stands out in a shelf of spines. Then there are the moments when a complete stranger hands you something new and life-altering and tells you, Just read this.
For Daniel Woodrell, author of Winter's Bone, this book was Hemingway's A Moveable Feast, its evangelist a ragged Tijuana alms-seeker.
Woodrell's stories, largely set in the hills and hollers of the Missouri Ozarks, are a long way from Hemingway's Paris. But as he describes in his essay for this series, the book's terse lyricism ensnared him so completely that Woodrell—then a high-school dropout and listless ex-Marine—decided he would give his all to try to be a writer. 
Daniel Woodrell's new book, on shelves today, is his first novel since 2006's Winter's Bone (and the 2010 Best Picture Oscar-nominated film it inspired, starring a then-unknown Jennifer Lawrence). The Maid's Version is based on a forgotten historical tragedy: the fatal explosion in West Plains, Missouri that rocked a city block, turned a crowded dance floor into a blistering fireball, and made national news in 1928. Woodrell's novel uses this blast, which in real life occurred for unknown reasons, as its point of origin, and refigures it as a brutal crime of passion. Using a Faulknerian shifting-perspective narrative, he takes readers through the tangled lives of the victims towards a central story of attraction and betrayal.