By Heart is a series in which authors share and discuss their all-time favorite passages in literature.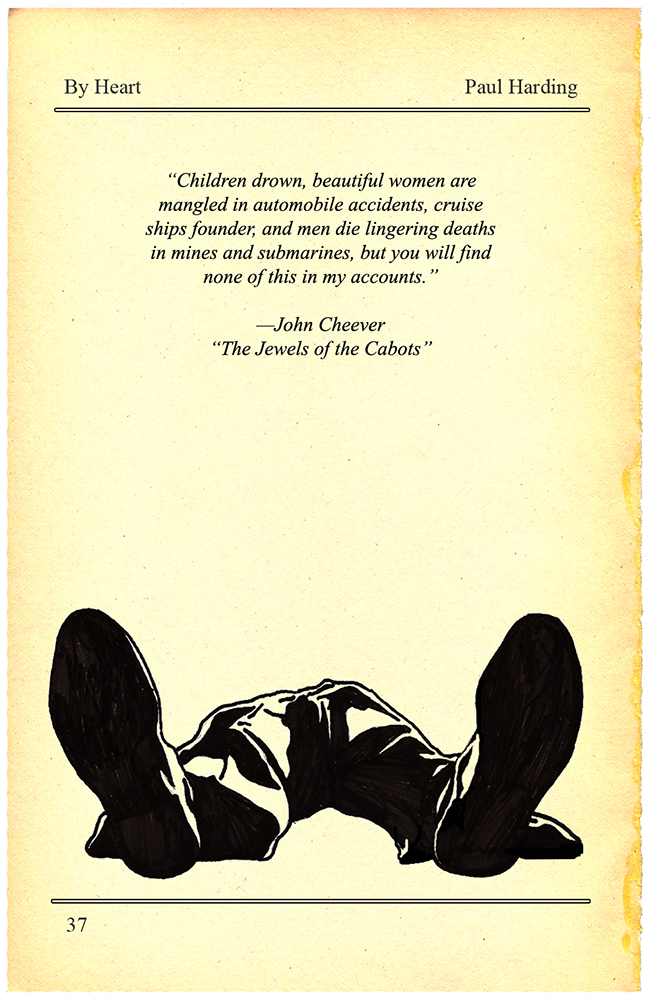 Doug McLean
John Cheever, one of the best short-story writers of the 20th century, has an undeserved reputation as a square: He deftly portrayed the excesses and ennui of the affluent, so it's often assumed that Cheever's work is as conventional and straight-laced as the WASPs he chronicled. Not so, though. In his interview for this series, novelist Paul Harding makes the case for Cheever as a storyteller-mystic and prose magician, unafraid to dive into the subterranean chambers of the human heart. And from "The Jewels of the Cabots," the stunning but overlooked capstone of Cheever's Pulitzer-winning collected stories, Harding learned the aesthetic principle that undergirds his own work.
Paul Harding's first novel, Tinkers, won the 2010 Pulitzer Prize for fiction. In his second novel, Enon, he returns to the landscape of Boston's North Shore ("Enon" was the original, 17th-century name of Wenham, Massachusetts, Harding's hometown). Tinkers starred the dying man George Washington Crosby, whose mind unravels as the novel charts his memories; Enon begins years later as Crosby's grandson, Charlie, struggles to accept the accidental death of his 13-year-old child.