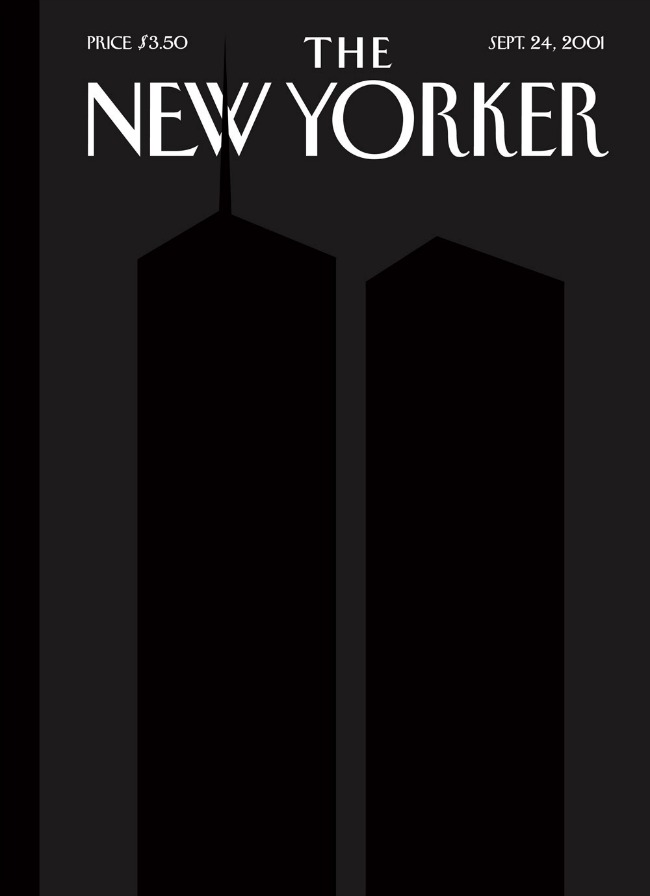 On September 11, 2001, after witnessing an airplane crash into one of the Twin Towers, Françoise Mouly faced two imperative tasks: First, she had to find her kids, and then she had to come up with a New Yorker cover to somehow mark the event.
That day, Mouly and her husband Art Spiegelman, the cartoonist best known for his graphic memoir Maus, were walking out of their SoHo loft, just 10 blocks north of the World Trade Center, planning on voting in the city's Democratic mayoral primaries, when they saw the first plane hit the North Tower. Mouly, who's been the art editor of the New Yorker since 1993,  initially assumed it was an accident, a leisure plane going off course maybe—it was the only thing that made sense. What she calls her "journalist's instincts" kicked in, and she called David Remnick, the editor of the New Yorker since 1998, and told him to turn on his TV.
The couple's daughter, 14-year-old Nadja, had just started classes at Stuyvesant High School, four blocks from the towers. Worried that debris might land on the school, the anxious parents rushed to find her. Locating her wasn't easy—the 10-story school building housed more than 3,500 students. While they searched, Spiegelman overheard a Spanish-language report from a janitor's radio saying that the Pentagon had been attacked. Then the lights went out, and the building trembled from the collapse of the South Tower. Spiegelman was sure they would all die in the school. After continuing to search for an hour and a half, they found Nadja. As they were leaving Stuyvesant, the North Tower crumbled behind them.