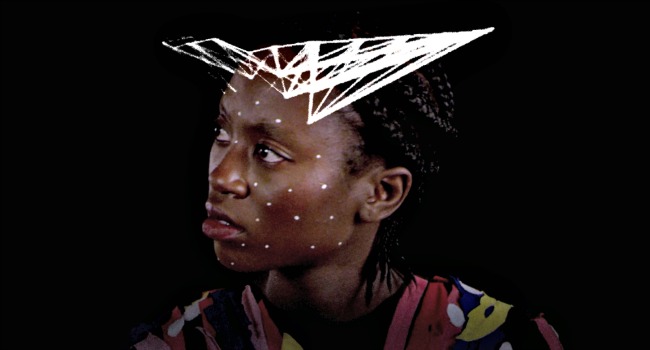 On Monday, the Arcade Fire released two music videos for a new single, "Reflektor," their first off the forthcoming album of the same name. One was a straightforward YouTube spot, directed by Anton Corbijn and featuring the band members wearing bobble-head masks.The other, more headline-grabbing one, was billed as a "short film" and "virtual projection" and made in collaboration between the band, filmmaker Vincent Morisset, and a team from Google helmed by Aaron Koblin.
The song is great: The toe-wiggling influence of the record's producer, LCD Soundsystem's James Murphy, is nicely evident, and the production's stunning. But there's an uneasy, fascinating, and probably intentional contradiction bound up in the Google-affiliated interactive clip for the tune. With it, the Arcade Fire has dramatized the central tradeoff of the Web as we know it.
You've got to use Google's browser, Chrome, to view the video—and to get the full experience, you must click "Allow" to let Chrome turn on your webcam. You're also urged to tether a smartphone or tablet to your computer with a cable and provided passcode. For those willing and able to jump through these hoops, it works something like this: The video begins to play, and the little green light of your web cam clicks on. Wave your phone around to control the contours of the screen, adjusting shadow, focus, and reflections with your movements. As interactivity goes, the experience is not all that thrilling—we play with light and filters across a static surface. But the music video has long been a fairly stagnant form, unchanged in its essentials since The Beatles' first experiments with A Hard Day's Night and "Rain," so it's cool to see the Arcade Fire offer (not for the first time) a responsive and dynamic take on the genre.