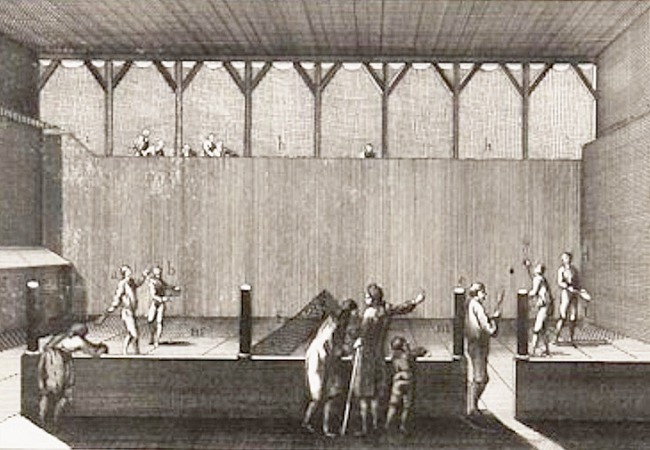 The U.S. Open, with its rowdy crowds and blaring pop tunes on changeovers, has long suffered a reputation as the enfant terrible of the tennis tour. In 1977, a stray bullet fired from a nearby apartment building hit a spectator in the leg; in the early '80s, play was suspended when fumes from burning garbage threatened to overwhelm the crowd. Romanian tennis star Ilie Nastase once stripped down to his jockstrap at a change of ends at the U.S Open, and the following year, he brought a companion to cheer him on from the players' box—his pet chimpanzee. The championship's PR embarrassments persist even today: This year, disturbances broke out at the entry gates when newly installed metal detectors caused hour-long bottlenecks.
The American Grand Slam has come a long way since the old days, but tennis has long prided itself on its gentlemanliness—so some Wimbledon-reverent purists may always consider the U.S. Open an affront to the world's most genteel game. But there's another, smaller contingent of people who might consider the noisy, unpredictable U.S. Open the only tournament that carries on the traditional spirit of authentic tennis—that is, real tennis.
Among those staunch few are the real tennis players of the world, and there were about 10,000 of them at last count, according to a 2012 story in The Wall Street Journal. "Real tennis," often called "court tennis" in the U.S., refers to tennis as it was played in chivalric Europe. Historians tend to agree that it has changed little from the game French monks invented in the 12th century, which was the progenitor of all modern racquet sports. They also agree that real tennis venues were the sites of some of the most lurid mischief and scandal of the time.