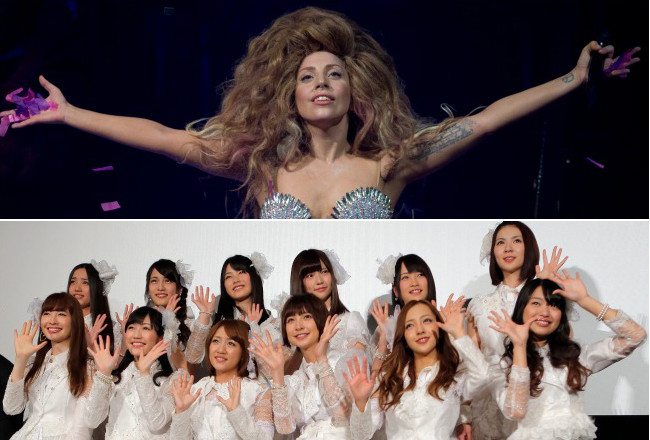 AP / Joel Ryan and Itsuo Inouye
Recently, Lady Gaga found herself getting attention she, for once, didn't want. On her Twitter account, she announced a contest where the two fans who bought the most copies of her new single "Applause" would win a trip to London's iTunes Festival to meet her. She also posted a link to a page allowing fans to watch the video for her latest song 150 times in a row. Both were part of Gaga's attempt to push "Applause" higher up the Billboard Music Charts, which earlier this year started counting YouTube views to their ranking figures.
The people running the charts weren't pleased. Billboard's Editorial Director Bill Werde wrote on Twitter that "an artist tweeting out and facebooking a link that enables a fan to hit play and leave their computer is not in the spirit of what we chart," adding "I just hate to see anyone try to game the charts."
Gaga's ploy, though, isn't a new strategy—at least not in Japan. There, nobody much minds when pop stars urging fans to buy multiple copies of a song. Rather, it has become a standard way to sell music, and one of the biggest reasons that the country has recently surpassed the United States as the largest music market in the world. This tactic—along with Gaga's recent stunts—say a lot about how the relationship between artist and fan has been changing on both sides of the globe.