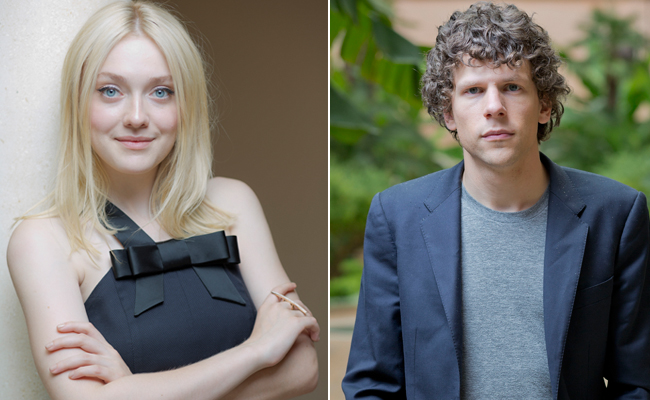 AP / Domenico Stinellis
The 70th Venice Film Festival has been underway for days now, and everyone in attendance has a favorite among the movies screened so far.
For me, nothing has toppedNight Moves, Kelly Reichardt's disquietingly beautiful, deeply intelligent thriller about radical activism and its consequences—both material and moral—in 21st century America.
---
MORE FROM FRANCE 24
---
A high point  of the director's short, though distinguished filmography, the movie tells the story of three Oregon environmentalists who plot to blow up a hydraulic dam, the emblem of an industrial culture they see as ruining the world.
A Riveting Moral Thriller
The central figure is Josh (Jesse Eisenberg, right), a reserved young man who works on an organic vegetable farm. His partners in protest are Dena (Dakota Fanning), a college dropout from a wealthy family, and Harmon (Peter Sarsgaard), a jaded former Marine.
The first half of Night Moves details the trio's preparation for their mission: the brainstorming, the logistical setbacks and re-adjustments, a bit of bickering, and a hint of a love triangle—though the rigorously melodrama-averse Reichardt wisely never pushes that angle.