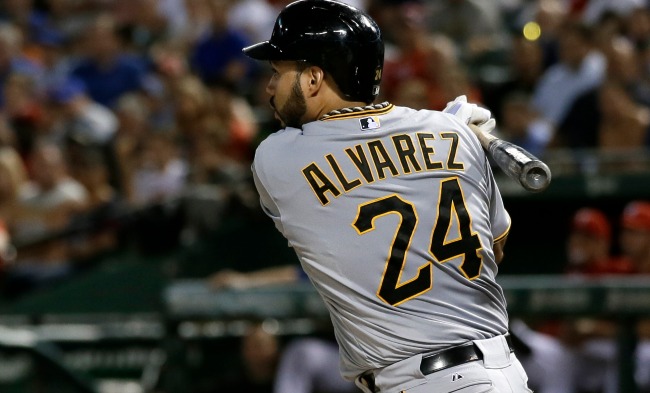 Pedro Alvarez has helped lead the Pittsburgh Pirates to an 82-61 record this season. (Tony Gutierrez/AP)
On September 12, 1992, the Pittsburgh Pirates defeated the Philadelphia Phillies 9 to 7 in front of 22,857 fans at Veterans Stadium for their 82nd win of the season. Though the win guaranteed that the Pirates would finish the year with a winning record, the milestone passed with little notice. Pittsburgh was well on its way to a third consecutive National League East division title, after all, and would finish with 96 wins overall.
But the next season, the Pirates didn't make it to 82 wins. Or the year after that. Or the year after that. In fact, in every season from 1993 to 2012—20 consecutive years—the Pirates lost more games than they won, setting a record for futility unmatched in the history of North American professional sports. 
To put the streak in perspective, consider that, in between winning Pirates seasons, Major League Baseball added four new franchises—two of which have won the World Series. Twenty-three teams—including the Pirates themselves—have built new stadiums. In September 1992, Nolan Ryan, the now 66-year-old president of the Texas Rangers, was still an active major league player. Alex Rodriguez was in high school. Bryce Harper, the reigning National League Rookie of the Year, was not yet born.