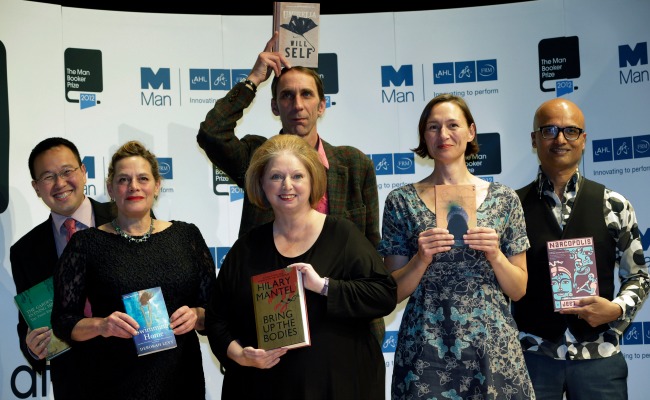 Today, the shortlist of nominees for the annual Man Booker Prize was announced. Having shrunk today from 13 down to six, the field of potential recipients of England's premier literary award will narrow down just once more—down to one—with a televised pronouncement of a single winner in October.
From this point, you could feasibly plan to read all six of the remaining nominated novels by the time the winner is announced (that is, if you read pretty quickly and ignore some of your daily responsibilities). But when the longlist of novels up for the Man Booker Prize was announced back in July, the list's 13 titles comprised 5,118 pages' worth of material.
That's a hefty reading assignment that few outside of the judging committee would even think of taking on. (Even the judges themselves might not always read every work: As A. L. Kennedy, a Booker judge back in the '90s later put it to The Guardian, "I read the 300 novels and no other bastard did.") But among those precious few power readers, perhaps surprisingly, is Graham Sharpe, the director of media relations for the English betting house William Hill.
Why? He wants people to gamble on who will win.