How a Type Museum Rewrote Its Fate
The passion and generosity of font fans helped save Wisconsin's Hamilton Wood Type when it was forced to leave its historic factory building.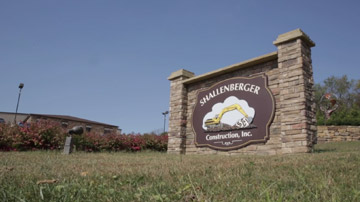 Jeff Dawson/Lester Public Library
Late October 2012, the board of the Hamilton Wood Type, the largest vintage wood-type repository and museum in the United States, was notified they had six months to pack up and move out of 35,000 square-feet space—with a million and a half pieces of wood type. The company that owned the original Hamilton factory building where the museum was housed in Two Rivers, Wisconsin wanted it back, and fast. The end for the famed typography institution seemed near.
But within days of announcing the dire news on social media, friends of Hamilton forged a human chain of donors and volunteers. "The response was overwhelming," Artistic Director Bill Moran says. "Fundraising events took place in Seattle, Chicago, Brooklyn, Milwaukee and San Diego and other cities around the country with folks designing and printing works for sale, with all proceeds going to the museum."
The organization received donations from people in 42 states and more than 20 countries. Sixteen-hundred hours of volunteer time went to packing and loading 27 semi-trailers. A local shipping company lent trucks and drivers. A neighboring pallet manufacturer provided more than 500 shipping pallets and another company donated a forklift. Working nights and weekends, Hamilton volunteers moved lock, stock, and typecases into a converted factory just 10 blocks away.
Hamilton's goal, Moran tells me, was to keep the museum in Two Rivers but have enough space in which to grow— "and we did both." They settled into the former Formrite building on the southern end of the city with a view of Lake Michigan, one in a cluster of '50s-era industrial structures. While the new building lacks the same character as the previous one, Moran says it fits their needs: "It has a dry roof and safe electrical system." At 85,000 square feet it more than doubles the previous space. And with the help of the city council and Two Rivers Historical Society the building was rezoned and brought up to code.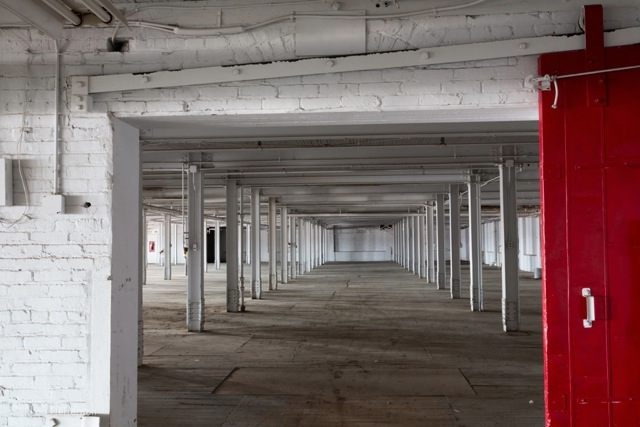 Ryan Heffernan Photography
Still, it's a long way from ready. With about $150,000 of repairs and renovations in the offing, the museum is expanding its classroom space, building new exhibitions, and creating an improved store along with a library for their archives. "We want to expand the storytelling process including the history of printing," Moran says. "We're also hoping to increase the number of school kids who can use the space, as this will let us reach out to a new generation of printers." They are also planning an iPad app that will test user's type recognition and offer a virtual tour for remote visiting. Hamilton is additionally digitizing the organization's "favorite fonts" and selling them online with partner P22.
Wood type is not merely a source of nostalgia;  Erik Spiekermann, the German type face maestro, has been designing a new wood type font, Hard Bold Condensed, in honor of the Hamilton's opening. "It's a cool design and reminds me of something you'd see on a European shop window in the 1920s," says Moran, who is cutting the type in wood in a variety of sizes for Spiekermann's personal print shop. In return, he's donating the digital version to Hamilton to sell.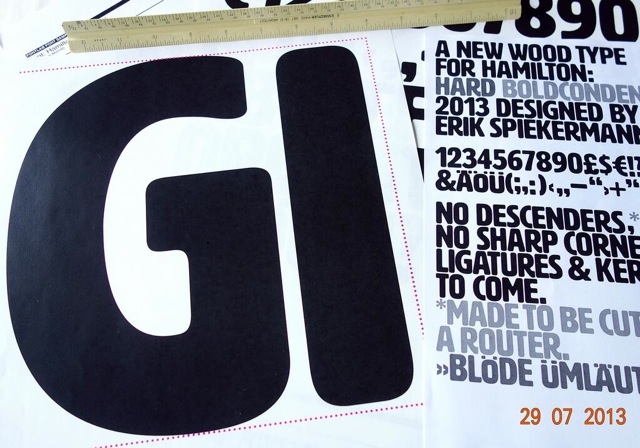 Erik Spiekermann
To help support the museum's fund drive, an online store is open while the museum has been closed. In addition to prints that were letterpress printed using original Hamilton wood type and historic blocks, they have produced clothing, books, and gift certificates.
So there's been at least one positive outcome of the forced move for this a treasure trove of American printing history artifacts: Now Hamilton knows exactly what items—and how many fervent supporters—it has.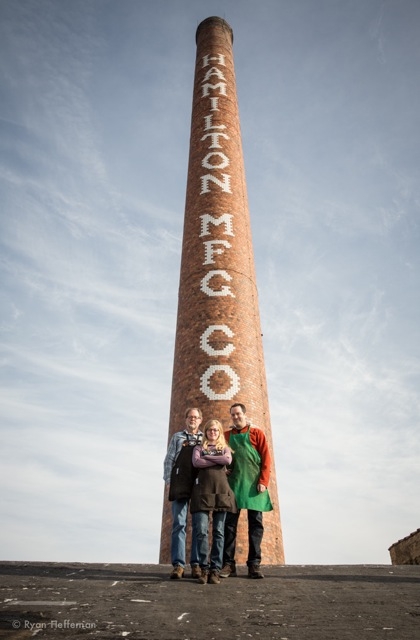 Ryan Heffernan