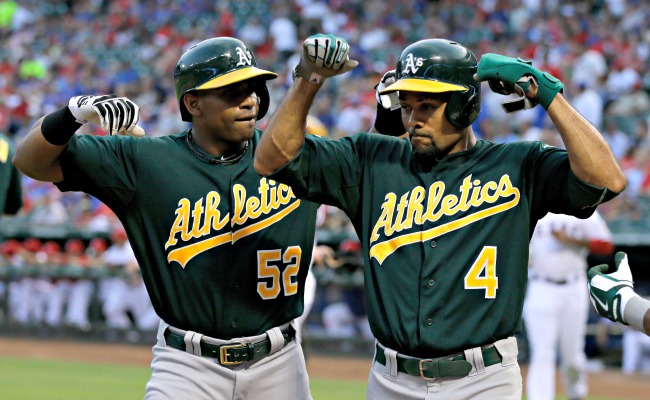 The 2002 Oakland A's are one of baseball's legendary teams. A hugely bestselling book by Michael Lewis and a popular, critically acclaimed movie starring Brad Pitt, both named Moneyball, will always be synonymous with those A's.
Those A's famously had no superstars; they won 103 games by acquiring bargain-price players who excelled in often overlooked statistics such as on-base percentage. They won the American League West, losing finally in the playoffs to a wealthier, big-market team.
But as I wrote in 2011, the legend doesn't really hold up under scrutiny. Even after losing Jason Giambi to free agency (and to the New York Yankees after 2001), the A's had several players who were in the superstar category; shortstop Miguel Tejada was in fact the league's MVP for the 2002 season. Third baseman Eric Chavez had 34 home runs and drove in 109 runs, and their powerhouse trio of starting pitchers—Tim Hudson, Barry Zito, and Mark Mulder—won 57 games. For some never-explained reason, these five players were scarcely mentioned in Michael Lewis's book and not at all in the movie. Some of the Athletics' key players, like Scott Hatteberg, were not acquired at bargain prices; in 2001 Hatteberg was paid a little over $1 million by the Red Sox and over the next three seasons with Oakland he made almost $5 million. Moreover, the 2002 A's didn't have an exceptional OBP, finishing 5th in the AL. They won because of their pitching, which delivered the lowest ERA in the American League.