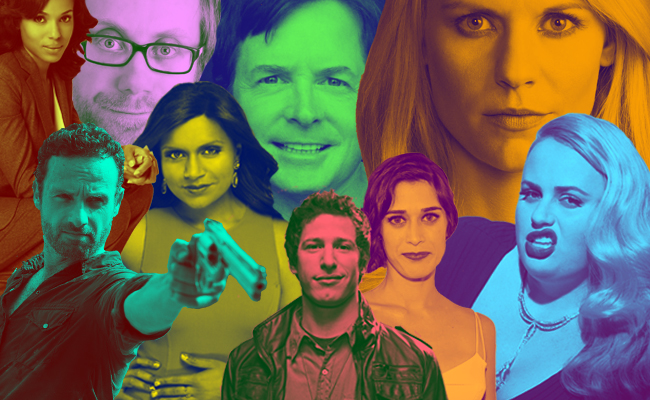 After a summer of binge-watching Netflix originals, tuning in once a week for one episode at a time has never felt more old fashioned. But fall television has plenty to lure you from your laptop: Michael J. Fox makes a comeback, ensemble favorites (Andy Samberg, Rebel Wilson) get their own shows, controversial standbys return to redeem themselves (Homeland), and old favorites make their final runs (How I Met Your Mother). The options can overwhelm, but here's what we'll be watching; consider your fall TV quandaries—to borrow the catchphrase of Scandal's Olivia Pope—handled.
---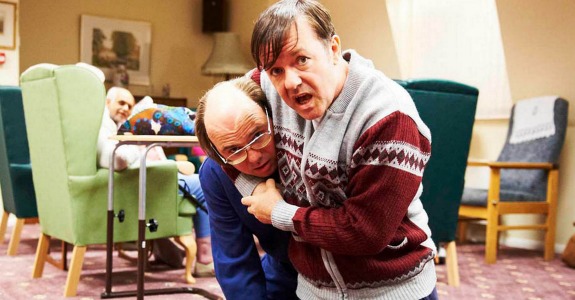 Netflix
Derek
Available on Netflix
Premieres September 12
Ricky Gervais is part of a television show again, and if there's anything to be learned from the past decade or so of TV, it's to pay attention when Ricky Gervais is part of a television show (see: The Office, Extras).
Shot documentary-style a la The Office, Derek follows its middle-aged yet childish title character through his days at work in an assisted-living facility. Gervais, who created and stars in the show, once again wrote from his real-life experience: "Half my family are care workers," he told the Huffington Post.  But his approach may be more compassionate than in the past; Gervais said that if there's a theme to Derek, "it's kindness. Kindness trumps everything."