Fall TV Preview: 18 Shows to Check Out
Terrorists, zombies, and one very famous, long-anonymous mother are all coming to the small screen this season.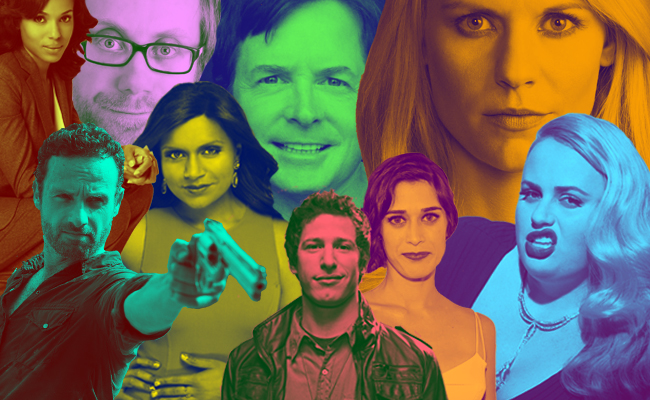 After a summer of binge-watching Netflix originals, tuning in once a week for one episode at a time has never felt more old fashioned. But fall television has plenty to lure you from your laptop: Michael J. Fox makes a comeback, ensemble favorites (Andy Samberg, Rebel Wilson) get their own shows, controversial standbys return to redeem themselves (Homeland), and old favorites make their final runs (How I Met Your Mother). The options can overwhelm, but here's what we'll be watching; consider your fall TV quandaries—to borrow the catchphrase of Scandal's Olivia Pope—handled.
---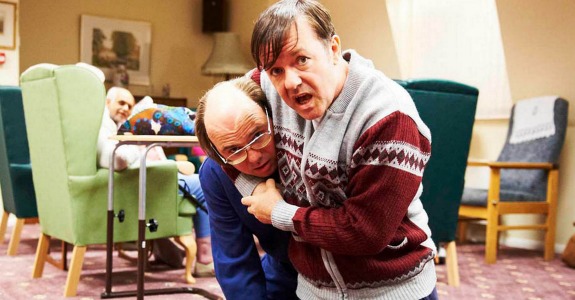 Netflix
Derek
Available on Netflix
Premieres September 12
Ricky Gervais is part of a television show again, and if there's anything to be learned from the past decade or so of TV, it's to pay attention when Ricky Gervais is part of a television show (see: The Office, Extras).
Shot documentary-style a la The Office, Derek follows its middle-aged yet childish title character through his days at work in an assisted-living facility. Gervais, who created and stars in the show, once again wrote from his real-life experience: "Half my family are care workers," he told the Huffington Post.  But his approach may be more compassionate than in the past; Gervais said that if there's a theme to Derek, "it's kindness. Kindness trumps everything."
Early reviews, however, suggest that Derek might be more controversial than Gervais intended. While Derek is "often quite touching," the "possibly autistic" Derek is "a horribly stereotypical character," writes the New York Post's Michael Starr. But critics say his co-stars shine—particularly "Karl Pilkington as angry handyman Dougie and Kerry Godliman as the empathetic facility manager, Hannah.
Watch a promo here.
---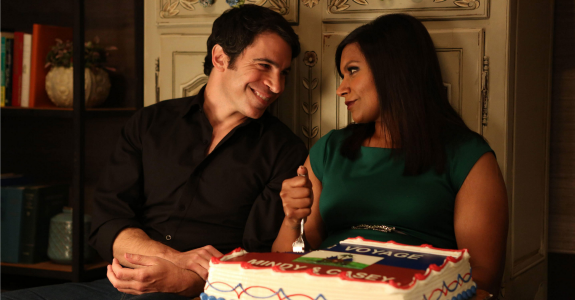 Fox
The Mindy Project
Tuesdays on Fox
Premieres September 17
The romantically inept Dr. Mindy Lahiri returns to work with a new 'do and a new attitude on life following her service trip to Haiti with her pastor boyfriend (Workaholics' Anders Holm). Or maybe the new attitude just comes from creator and star Mindy Kaling, who recently admitted she felt pressure to make her oft-obnoxious character a bit more likeable and a little less nuanced. Either way, expect more guest appearances from famous friends: Adam Pally and James Franco are slated for guest roles, and Justified's Timothy Olyphant is set to play a new love interest. Looks like Mindy's Haiti trip wasn't the romantic getaway it seemed.
Watch a quick preview here.
---
Brooklyn Nine-Nine
Tuesdays on Fox
Premieres September 17
The latest item on Andy Samberg's hit-or-miss roster of post-SNL projects: a cop comedy in which he plays goony but gifted detective Jake Peralta, who's a little late for his date with adulthood. Things change for the ever-coasting Jake, though, when the strict new police captain Ray Holt (Andre Braugher) takes over as the leader of Brooklyn's 99th precinct.
Co-creator Michael Schur, Samberg told Vulture, thought of Samberg for the role of Jake after seeing his performance in last year's Celeste and Jesse Forever. "He felt that I pulled off some emotional scenes there well," Samberg said. Schur built a solid reputation for himself with his work on The Office and Parks and Recreation, two shows that managed to combine gut-laughter comedy with surprisingly genuine sweetness and depth—so the fact that he recruited the very funny Samberg on the strength of his more serious work bodes well.
Watch a promo here.
---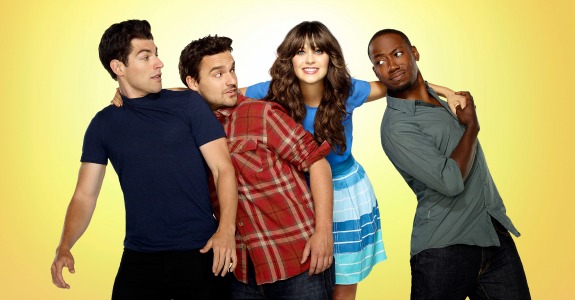 Fox
New Girl
Tuesdays on Fox
Premieres September 17
When we last saw TV's best roommates since Friends, it seemed everyone was getting what they wanted—almost. Jess and Nick are vaguely a couple, but New Girl creator Liz Meriwether says it's not Facebook official just yet. Lovable d-bag Schmidt got another chance with Cece after Taylor Swift put an end her to arranged marriage, but he caved under pressure and fled. Winston finally indulged his love of over-the-top pranks, but he still gets the short end of the character-development stick. Will-they-or-won't-they storylines may continue to dominate the third season, but at least the loft is getting new energy from returning roommate Coach (Damon Wayans Jr., now free from Happy Endings), whom we haven't seen since the pilot.
Watch the trailer here.
---
How I Met Your Mother
Mondays on CBS
Premieres September 23
After eight just-tell-us-who-the-mom-is-already seasons, fed-up fans can start tuning in earnestly again: How I Met Your Mother is finally embarking on its last go-round, in which Ted Mosby's kids finally find out how their parents met.
Cristin Milioti, a 2012 Tony nominee for her performance as the Girl in Broadway's Once, made her first appearance as The Mother in the final seconds of last season's finale, where she was shown in a train station carrying her signature umbrella and buying a ticket to Farhampton. Which means the show's ninth and final season will be all about fitting the many self-referential narrative puzzle pieces together—and somehow convincing loyal HIMYM fans to accept a new character, someone outside the hallowed circle of the five chummy protagonists, as a suitable life partner for the ever-optimistic Ted.
"We're using this season as kind of like the greatest-hits medley at the end of a rock concert," co-creator Carter Bays told Entertainment Weekly. So expect to see Barney one-liners flying at breakneck speed, musings about destiny and The Universe kicked into high gear, and, of course, at least one more fateful appearance by a yellow umbrella.
Watch a promo here.
---
ABC
Agents of S.H.I.E.L.D.
Tuesdays on ABC
Premieres September 24
Agents of S.H.I.E.L.D. picks up where director Joss Whedon's The Avengers left off last summer, with a team of super-secret government agents, led by the not-dead-after-all Agent Phil Coulson, investigating mysteries in a strange new world of superhumans. Clark Gregg is the star, three of Whedon's favorite collaborators will run the show, and ABC is acting convinced it will be the biggest new series of the year. Little is known other than that. Comic Con goers loved the pilot—but then again, Comic Con goers are exactly who's supposed to love a show like this. Will it have The Avengers' mass appeal? Could be. Will it be worth watching when it premieres? Absolutely.
Watch a promo here.
---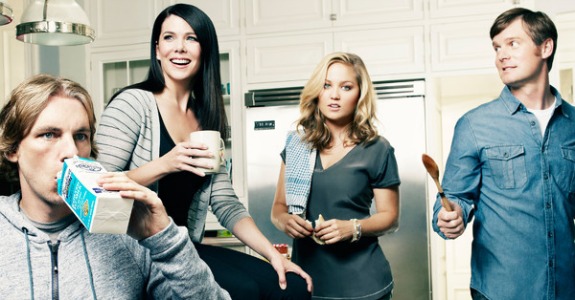 NBC
Parenthood
Thursdays on NBC
Premieres September 26
At the end of last season, Entertainment Weekly's Ken Tucker made a case (or a plea, maybe) for why Parenthood, its future uncertain at the time, deserved another season. "By granting the Bravermans their often loopy eccentricities while managing to make them as all-American as the Waltons, Parenthood earns its continued place in our hearts, and on NBC's schedule," Tucker wrote.
And sure enough, Parenthood is back. As the show moves into its fifth year, the expansive Braverman family tree just keeps on expanding. Showrunner Jason Katims said at a Television Critics Association session that the fifth season picks up about eight or nine months after the last one left off, so second Braverman son Crosby (Dax Shepard), his wife Jasmine (Joy Bryant), and their little guy Jabbar will likely be adjusting to life with the new baby they discovered was on the way at the end of last season. And promos for the new season hint that Amber's (Mae Whitman) Afghanistan war veteran boyfriend Ryan (Friday Night Lights' Matt Lauria) could become part of the clan, too: A heart-to-heart between Amber and her mother Sarah (Lauren Graham) ends with an earnest "Then let's plan your wedding."
Watch a promo here.
---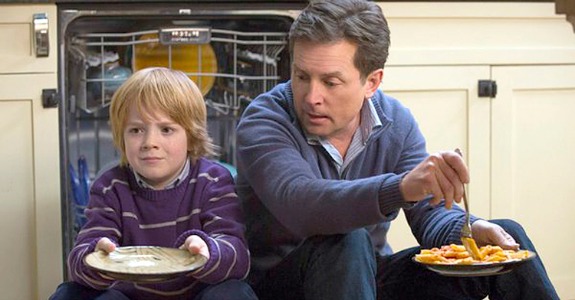 NBC
The Michael J. Fox Show
Thursdays on NBC
Premieres September 26
The title actor of this new sitcom doesn't quite play himself: Instead of starring in, say, sitcoms and Back to the Future films, his character is a former news anchor. But that character does, like the real Michael J. Fox, have Parkinson's disease. In fact, much of the pilot revolves around letting audiences know it's okay to laugh with Fox about his disability, according to HitFix's Daniel Fienberg. That's so that the show can then move forward and focus on what it's really about: a workaholic dad who drives his family crazy in retirement before returning to his old job. Betsy Brandt, who plays the hilariously high-strung Marie on Breaking Bad, stars as Fox's wife, and early reviews say the show is "smart and likable."
Watch a promo here.
---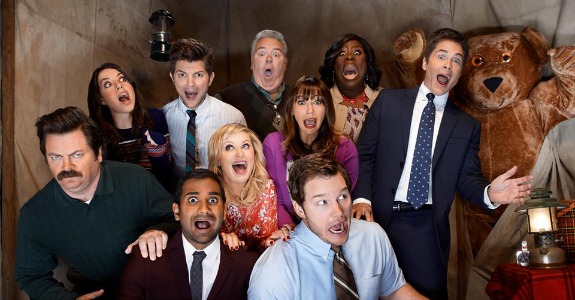 NBC
Parks and Recreation
Thursdays on NBC
Premieres September 26
Parks and Rec geared up for its sixth season with some disappointing news: In July, executive producer Mike Schur confirmed the mid-season departure of longtime cast members Rob Lowe and Rashida Jones. Hardcore fans should know to have some faith, however, as Parks has never shied away from evolving when the mockumentary sitcom has started to flounder. After all, bureaucrat Leslie Knope (Amy Poehler) was the object of audience derision before she became its earnest, rallying hero, and the show has a track record of gracefully writing off stagnant characters. Pawnee can handle losing two of its most endearing inhabitants, especially if it makes room for new ones—like a baby Swanson and Kristen Bell.
Watch a spooftastic trailer here.
---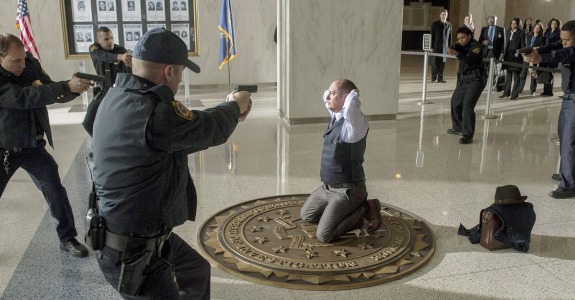 NBC
The Blacklist
Mondays on NBC
Premieres September 28
The producers of NBC's new crime show have spent a lot of time talking about how their show isn't a Silence of the Lambs rip-off. Yes, it's about a law-breaking mastermind pairing with a young, female FBI agent to catch dangerous crooks—but wait! The mastermind is not a psychopath; he's just James Spader working his "eerie brand of creepy-zen magic." The FBI agent (Megan Boone), additionally, may have some secrets of her own. And really, is Silence such a bad thing to be inspired by? Hannibal is doing just fine, and critics say The Blacklist has the potential to be the best new network drama of the fall.
Watch a promo here.
---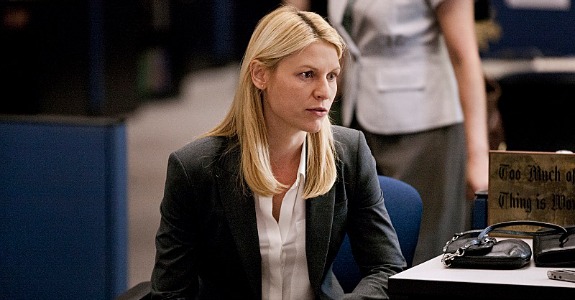 Showtime
Homeland
Sundays on Showtime
Premieres September 29
After a string of explosive but dubious plot twists, the CIA thriller's third season takes a breather to reacquaint viewers with what was so compelling in the first place: Homeland's characters. Carrie Mathison (Claire Danes) is off her rails—and off her bipolar meds—as she endures the fallout from helping lover and accused terrorist Nicholas Brody (Damian Lewis) escape. Brody, still alive despite the writers' initial plans, is out there, somewhere, bleeding and bald. Mentor Saul (Mandy Patinkin), meanwhile, is torn between his loyalties to Carrie and to the crumbling CIA. But it's the return of Carrie's underdog status, largely missing from the shaky Season Two, that makes the new episodes so promising. In Season One, Carrie was the only agent who doubted Brody's innocence. Now, she's the only one fighting for it.
Watch the trailer here.
---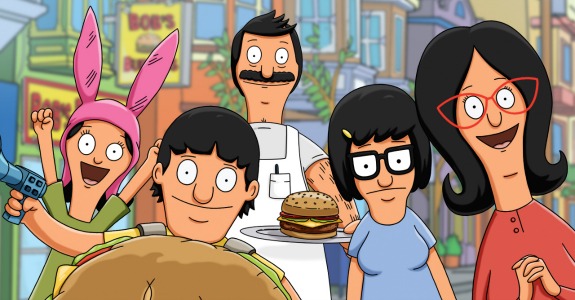 Fox
Bob's Burgers
Sundays on Fox
Premieres September 29
If you're not watching Bob's Burgers, you're missing out on some top-notch silliness. It's the first show to come along in years that can make a reasonable claim as the heir to The Simpsons, and not only because it's also about the plight of a dysfunctional, lower-middle class family. To wit: Last season, creator Loren Bouchard's team of writers indulged a Spielberg obsession with homages to both Jaws and E.T., framed an entire episode about Thomas Edison's killing of an elephant, and managed to fill out a Springfield-esque town with a crowd of lunatics, oddballs, and colorful characters. Pack all that on top of the great voice work done by comedians H. Jon Benjamin, Dan Mintz, Eugene Mirman, and Kristen Schaal, and it's easy to see why Bob's Burgers is such a delight.
---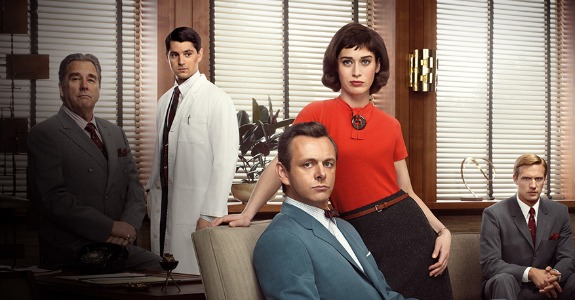 Showtime
Masters of Sex
Sundays on Showtime
Premieres September 29
Much of what we know today about the science of sex we owe to Virginia Johnson and William Howell Masters—the then-husband-and-wife team who bravely began publishing their findings on human sexual arousal and sexual disorders in 1957 and continued contribute to the field of sex research until the 1990s. Masters of Sex, starring Lizzy Caplan (New Girl, Mean Girls) as Johnson and Michael Sheen (The End of the World, Frost / Nixon) as Masters, will chronicle the beginnings of Johnson and Masters' research partnership and romantic relationship.
During a Q&A session with the Television Critics Association, the Huffington Post reports, Caplan explained why Masters and Johnson are considered such monumental figures within the field of sexology: They were among the first to assert that female desire was both normal and healthy. "Before Masters and Johnson, no one was telling women that. It was always their own fault," Caplan said. "And that's some [baloney]." Johnson died earlier this year at the age of 88, and since the subject of female desire is something we're still discussing in 2013 (as are some of the Johnson and Masters' other controversial subject matter, like homosexuality and gay-to-straight conversion), it's as good a time as any to revisit the evolution of the ideas she and her partner published.
Watch a promo here.
---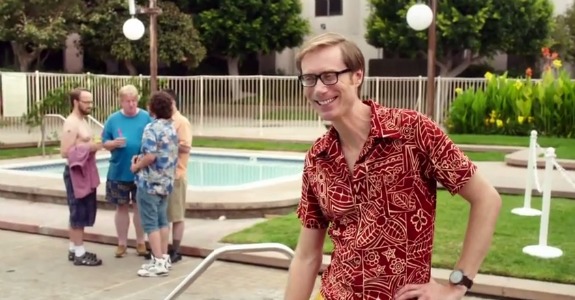 HBO
Hello Ladies
Sundays on HBO
Pemieres September 29
You know that scene in Love Actually where the British goofball journeys to America to find love, and he happens to meet three Midwestern bombshells on his first night? Yeah, that's not what happens to Stuart, a blundering Brit played by The Office co-creator Stephen Merchant, whose dating attempts in Los Angeles go downhill after he tries out his titular pickup line. Hello Ladies pulls its most cringe-worthy material from Merchant's own life, joining the handful of semi-autobiographical shows looking for laughs in our most uncomfortable moments. It also offers a dash of physical humor: At 6'7, Merchant is taking the nerdy-white-guy trope to new heights.
Watch the trailer here.
---
ABC
Super Fun Night
Wednesdays on ABC
Premieres October 2
A show about a Friday night spent indoors isn't the most titillating concept: You're already on the couch—do you really want to watch other people sit on the couch? But throw Pitch Perfect's scene-stealing Rebel Wilson into the mix, and suddenly you have one of fall's most anticipated sitcoms. The series borrows concepts from the Australian actress's other movies: A tight-knit group of gal pals (a la Bridesmaids) skip their weekend routine for a hijinks-filled night on the town (a la Bachelorette) at the request of an office crush. Though Wilson ditches her native accent for an American one, the show—which she wrote and created—is built on her rising star power, and perhaps not much else: Early pilot previews say the show's premise doesn't live up to its name quite yet. But Wilson's magnetic enough that there's reason for hope.
Watch the trailer here.
---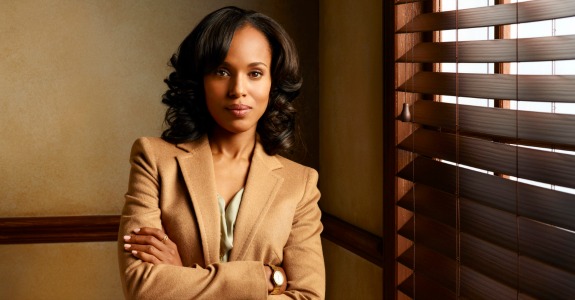 ABC
Scandal
Thursdays on ABC
Premieres October 3
Let's keep this simple: Scandal is the most entertaining show on television. It's so much more than a guilty pleasure. It's a bright-red Ferrari racing laps around every other broadcast drama—and it doesn't use the brakes. The D.C. political thriller returns for its third season as Olivia Pope (Kerry Washington) is forced to face her worst nightmare. The press knows about her affair with President Grant (Tony Goldwyn), and for the first time, she'll have to manage a crisis of her own under the public eye. Showrunner Shonda Rhimes has been quiet about her plans for Pope and Associates this fall, but she's more than earned the right to be mysterious.
Watch a promo here.
---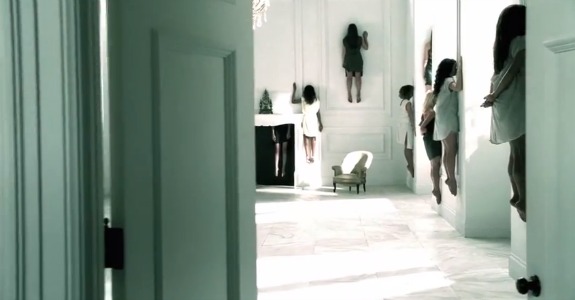 FX
American Horror Story: Coven
Wednesdays on FX
Premieres October 9
A ghost story in the first season. An alien invasion in the second. What's next for American Horror Story? A New Orleans throwdown between witches and voodoo priestesses, of course.
That's the secret to this erotic horror series, co-created by Ryan Murphy and Brad Falchuk. It's avoided the pitfalls of their past work—ahem, Nip/Tuck—by treating itself like a repertory company. Each season stands on its own, yet the core cast remains unchanged. For this chapter, mainstays like Jessica Lange, Frances Conroy, Evan Peters, and Sarah Paulson will be joined by the formidable likes of Kathy Bates, Angela Bassett, Patti Lupone, and Gabourey Sidibe. A cast like that? In a show like this? Coven will be the wildest thing on television.
Watch a promo here.
---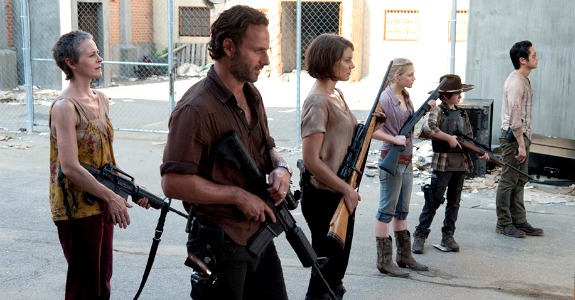 AMC
The Walking Dead
Sundays on AMC
Premieres October 13
Last year's Season Three kicked up the show's previously slow pace as factions of survivors battled not just the undead, but also one another. Rick Grimes (Andrew Lincoln) and the gang regrouped in an abandoned prison, while others found refuge in the suspicious paradise of the Woodbury colony. As it turned out, Woodbury was too good to be true, but even the once-impenetrable prison is no longer safe: Walker swarms gather at alarming volumes, while breaches from inside the prison put the gang on the move again. The fourth season is the first without showrunner Glen Mazzara, who left the series following creative disputes with AMC and was replaced with Walking Dead veteran Scott M. Gimple. Despite the change in leadership, the show's sure to keeps all of its characters on the chopping block, and that means no one—not even Rick—is safe.
Watch the trailer here.